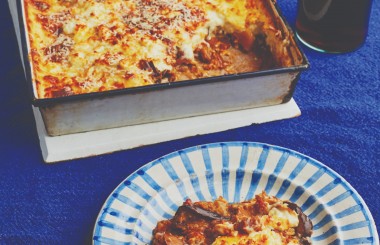 This vegetarian moussaka recipe is an authentic Cretan recipe from The Carob Tree restaurant in Plaka. It makes a luxurious…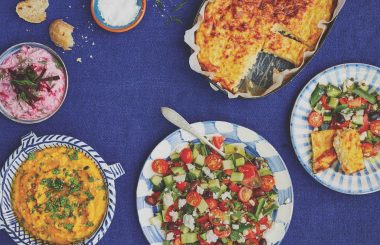 Transport yourself to the Aegean with this tangy Greek cheese pie recipe, bursting with Mediterranean sunshine.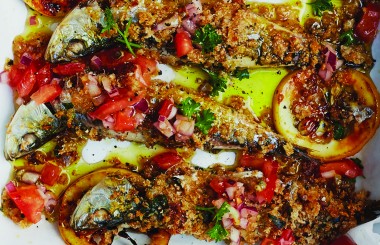 An excellent source of omega-3, sardines can help to keep our hearts healthy, and taste delicious cooked on a bbq!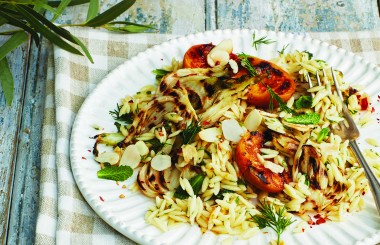 We love the fragrant flavours in this griddled fennel and apricot orzo salad. It makes the perfect summer supper, and tastes just as delicious chilled for lunch the following day.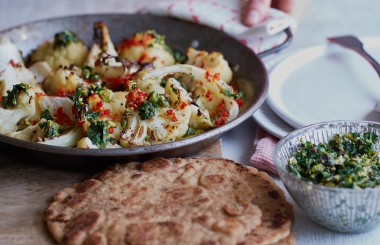 This healthy recipe for roasted cauliflower with chilli and orange butter, pistachio salsa verde and homemade flatbreads makes the perfect summer supper.