From preserving the planet to helping our health, Hugh Fearnley-Whittingstall explains why we should all be eating more veg.
A former teacher, Candice rose to foodie fame after she won the Great British Bake Off. Listen in as she and Liz share their love of buying British!
In this episode, Liz is joined by rose enthusiast and founder of The Real Flower Company: the appropriately named Rosebie Morton.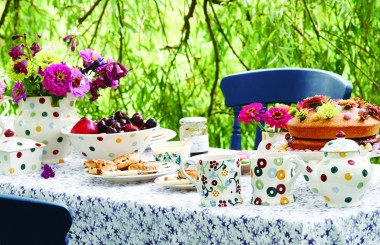 Liz meets Emma Bridgewater for an inspiring tour of her Stoke-on-Trent factory to find out more about the roots of Emma's iconic brand.
In this episode Liz is joined by the fabulous Niamh Barker, tune in for a mix of business tips and a frank discussion about the ways menopause symptoms can be mistaken for depression.