Professor Michael Baum: "You cannot say that breast screening saves lives"
World-class breast cancer specialist Professor Michael Baum speaks to Liz Earle Wellbeing about championing new treatments and why he wouldn't recommend attending a routine mammogram.
Who is Professor Michael Baum?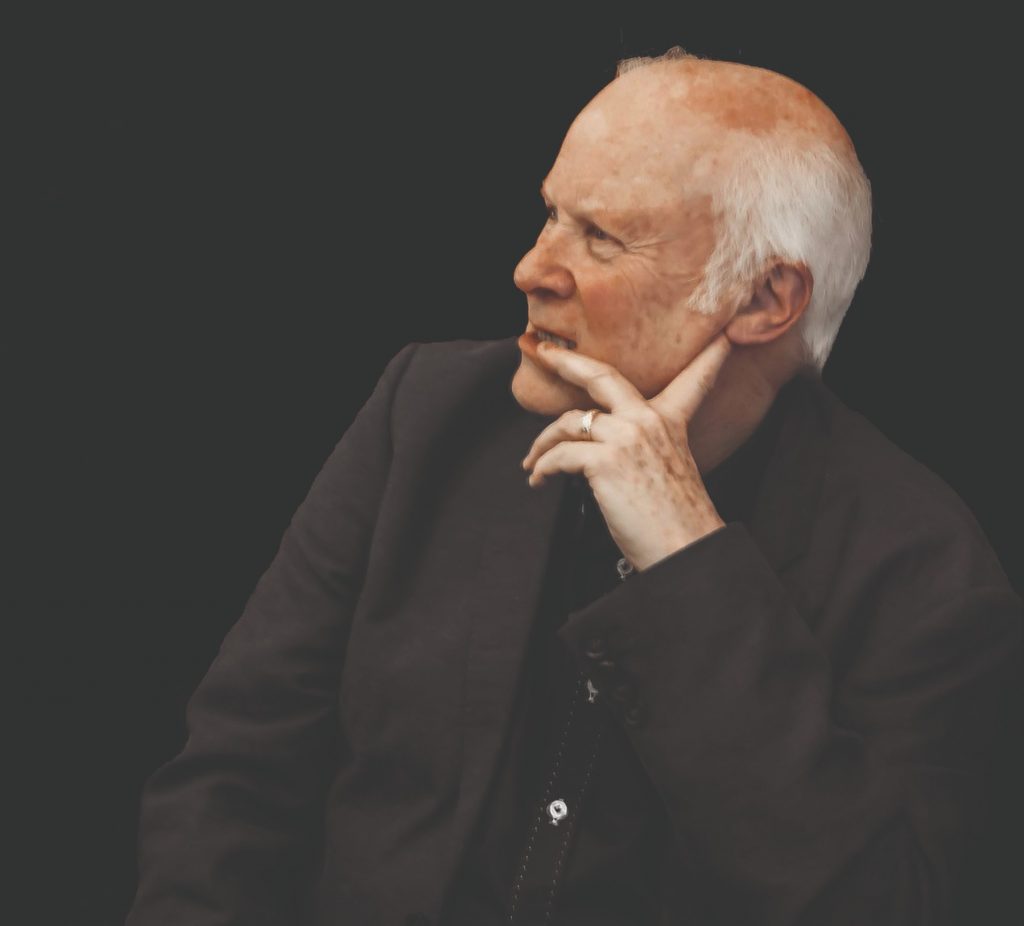 Michael is a veteran of world-class breast cancer research and treatment. He's devoted his working life to uncovering the secrets of this all-too-common cancer and is now the Professor Emeritus of Surgery and visiting Professor of Medical Humanities at UCL.
He's campaigned for the closure of the NHS Breast Cancer Screening Programme; has championed the belief that HRT does not cause breast cancer; and has publicly chastised Prince Charles for his support of alternative medicine.
In 2007, he was awarded the prestigious St Gallen Life Achievement Award for his significant contribution to women's health. Perhaps most notably is his role in demonstrating the effectiveness of a treatment called tamoxifen, which has since resulted in a 30% reduction in breast cancer deaths.
Why did Professor Michael Baum become interested in breast cancer?
Michael was inspired to study breast cancer as a medical student. Professional curiosity soon became personal when his mother was diagnosed with an aggressive breast cancer shortly after the publication of his first thesis.
"My mother died prematurely after 12 months of agony, and the treatment was just as bad as the disease," says Michael. "I was really angry but didn't know who to be angry with. This is what motivated me – beyond trying to get a PhD or an MD – I understood that women were suffering very badly and I had a fire in my belly."
Michael's work shows a dogged commitment to improving the quality of life for women afflicted with the condition.
This often leads him to champion interventions that challenge the status quo. He was an early adopter of breast-conserving surgery in a time when mastectomy was routine. The mindless consensus in the 1970s, Michael explains, was to remove the breasts and, if the cancer returned, "it was the woman's fault for not detecting the cancer and coming for treatment earlier".
An American researcher called Bernard Fisher debunked this consensus when he discovered that cancerous cells spread at the earliest stages of development.
Michael became Fisher's disciple. They both soon began to wave the flag for less invasive surgery, followed by radio- and drug therapy to mop up the remaining cancer cells. Though controversial at the time, this treatment is now common place and highly effective, resulting in notably improved psychological outcomes for the women treated.
What's the latest in treating breast cancer?
Michael has refined his surgical practice further and promotes a pioneering technique designed to make breast cancer treatment quicker and kinder for women all over the world.
Radiologists traditionally radiate the whole breast over a series of months, following the removal of a cancerous lump. This hugely costly treatment often sees a woman visit a radiotherapy centre approximately 42 times. To tackle this problem, Michael and one of his PhD students –Jayant Vaidya (now a distinguished professor in his own right) – developed a precise form of radiotherapy that can be delivered at the time of surgery, directly into the tumour bed.
The medical community can only be compared to what's going on with Brexit – the jealousies and in fighting have to be seen to be believed.
"Our trial included 3,000 women and showed that, when compared with conventional radiotherapy, the outcomes are identical," says Michael. Though the outcomes are identical, the difference in the patient's experience is dramatic. Women can return to work if they wish without the need to travel back and forth to treatments.
It will also, Michael hopes, make breast-conserving surgery available to the women who live too far from a radiotherapy centre or don't have the mobility or resources to make the trips. These women are currently offered mastectomy but, if made available across the UK, this less invasive treatment could be easily transported to them.
Sadly, despite now widespread global use of intraoperative radiotherapy, the UK is still lagging behind. The reason for this, Michael says, is political: "The Royal College of Radiologists hate it, because a couple of surgeons invented the technique. The medical community can only be compared to what's going on with Brexit – the jealousies and in fighting have to be seen to be believed."
Read Kirsty Lang's real-life experience of intraoperative radiotherapy
Are routine mammograms worth it?
Michael is once again at the centre of controversy following his criticism of the NHS Breast Cancer Screening Programme. Michael was originally one of three tasked with setting up the programme in 1987, but is now calling for its closure.
"Estimates of benefit have been grossly overestimated," he explains, "but none of the data shows that breast cancer screening reduces all-cause death. There was a modest effect on breast cancer death and no reduction in all-cause death, so you cannot say that breast screening saves lives."
So how can screening reduce breast cancer deaths but not deaths of women overall?
"We now know that about 30% of breast cancers diagnosed by screening would never be life threatening, but the treatment can kill you,' Michael explains. 'Surgery, radiotherapy, chemotherapy and radiotherapy increases the risk of cardiovascular disease and even (rarely) lung cancer.
"For every breast cancer death avoided there is one death caused by over-diagnosis."
How to reduce your risk of breast cancer
So, should we go for mammograms?
"I wouldn't recommend it," says Michael. "Think of all the women's health issues we could deal with using the £100m a year we spend on an activity which is futile."
Michael suggests that the NHS should convert NHSBSP centres into regional centres for women's health, operated primarily by clinical nurse specialists.
"We'd end up with a small minority of women with an intermediate risk of breast cancer who might opt for screening after counselling," he says.
He believes that intraoperative radiotherapy may help to mitigate the risks of overtreatment in this small minority group, as it limits radiation to the lungs and heart.
Michael offers alternatives to attending a routine mammogram in his new book The History and Mystery of Breast Cancer.
"You can reduce your risk of breast cancer," he writes, "by keeping your weight down, taking plenty of exercise, eating lots of fruit and vegetables, and keeping your alcohol intake down to no more than seven units a week, except for weddings, barmitzvahs and big birthdays."
He doesn't recommend breast self-examination (large scale trials have shown no improvement in breast cancer mortality), but does advocate keeping an eye out for changes in the body such as "the chance appearance of a dimple in the breast, distortion of the nipple or feeling a lump".
If you notice a change he recommends making an appointment with a doctor.
"Don't look upon it as an emergency, but for peace of mind don't postpone the visit for too long," he adds.
Is HRT safe?
HRT became a research priority for Michael as he witnessed his patients' quality of life plummet without estrogen.
"I've seen so many women suffering terribly from menopausal symptoms," Michael says. "Men have no idea how much these women are suffering, because women don't want to share it with them."
He quickly became known as a 'soft touch' among breast cancer survivors looking for a prescription: "Many of these women were experiencing symptoms so severe that they were more than prepared to take the risk," he explains.
When it comes to the prevention of breast cancer, the evidence is clear as day.
"There is no evidence that HRT causes breast cancer," says Michael. "One discredited study has damaged women's health in almost irreparable ways [referring to the misinterpreted and misreported Women's Health Initiative study]. I will never forgive them for what they've done – it's a sorry, sad story."
Any doctor that says you can't have HRT should be challenged
Despite a history of breast cancer in the family, Michael recommended his daughter see a menopause specialist. She experienced debilitating depression and anxiety as her estrogen levels began to decline during perimenopause. Michael recommends the same course of action for all women with a familial history of breast cancer.
"Any doctor that says you can't have HRT should be challenged," he advises. "In the end it's your decision – you should be given an estimate of benefit and risk, and you can make the decision based on your quality of life.
"In my opinion, there's only one treatment of osteoporosis, and that's estrogen. Osteoporosis is a more common cause of death than breast cancer, so we have to think about the totality of women's health. Women are more than the sum of their two breasts."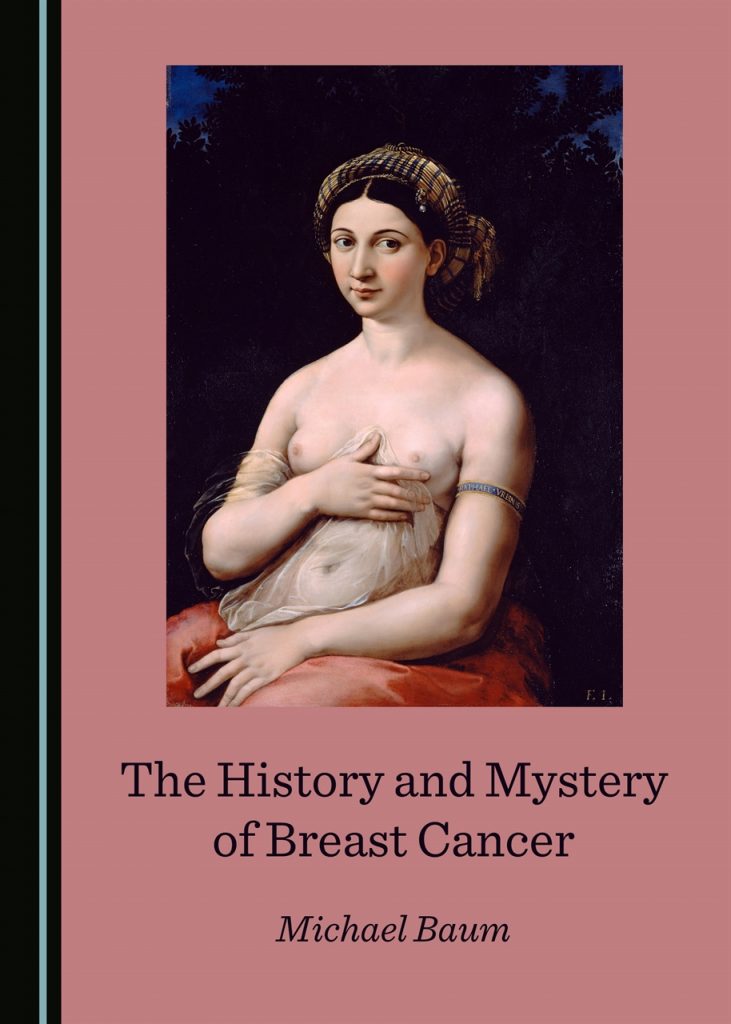 Professor Michael Baum's new book The History and Mystery of Breast Cancer is out now.
More from Michael