Liz's top five budget-busting wellbeing tips
Looking after your wellbeing shouldn't break the bank. Here, Liz shares her expert advice on how to look and feel your best – without pulling at the purse strings.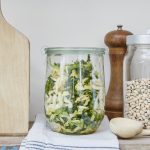 Add probiotics to your diet
A daily dose of probiotics can make a real difference to gut health and overall wellbeing. Shop-bought probiotics in the form of live yoghurt, kombucha and fermented foods (such as kefir and pickled vegetables) can be expensive to buy every day. Luckily, it's really simple and cost effective to make your own. Try Liz's recipes for spring green sauerkraut, homemade kombucha, and kefir.
Introduce a pocket of stillness into your day

Adding pockets of still into our day can have a hugely beneficial impact on our wellbeing. There are a variety of different ways to do this, including meditation or relaxing walks. Best of all, most of them are free! Making a concious effort to build a small dose of quiet time into your day will soon make a huge difference to your mental and physical wellbeing.
Stretch daily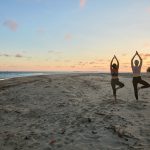 One of the easiest ways to knock years off how you look and feel is to make a real effort to improve posture. It's never too late to start. By standing truly upright, feet flat on the ground, head looking straight ahead, shoulders back and lowered, you immediately feel more alive.
One of Liz's favourite tips for releasing tension and lowering shoulders is to hold your arms behind your back and grasp the opposite elbow. This immediately brings you to a more upright position and you can feel your shoulders relaxing downwards. Don't forget to stretch your face muscles too. Pulling a wide grin helps tone and tighten the skin as well as releases endorphins in the brain for a quick, easy mood boost.
Give your gut time to rest
It's really important to allow our gut to rest from time to time. Whenever possible, try resting your gut overnight by allowing a clear 12-hour window where nothing is eaten.Read our guide to intermittent fasting.
It's also worth considering juice-only days to fully rest your digestive system. Juices are natural cleansers and a quick, easy reboot can make a real difference to how we look and feel. Just remember to follow the 70-30 rule, by making 70% of your juice from veggies as pure fruit juices are very high in sugars.
Spend more time outside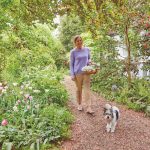 Natural daylight and fresh air increase our sense of wellbeing and happiness, so it's important to get outside and embrace the great outdoors – no matter how hectic life gets. Whether it's a leisurely weekend stroll or walking part of your commute, being outside can lift our moods, ease anxiety and wake up a sluggish mind.
Loved this? Now read: