Salmon Wellington recipe
This Salmon Wellington recipe comes from Tom Kitchin, head chef at The Kitchin in Edinburgh.
The Kitchin is one of the finest eateries to head to in Edinburgh – if not Scotland – with head chef Tom being one of the youngest chefs to achieve a Michelin star when he was just 29.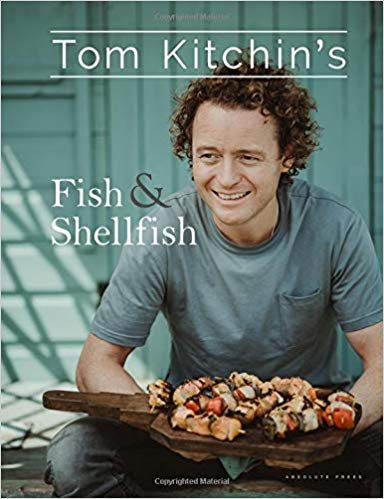 Tom's Salmon Wellington recipe is a real treat and makes the perfect showstopper main for a dinner party. It also offers a tasty alternative to turkey on Christmas day.
Taken from Tom Kitchin's Fish and Shellfish
Find more Christmas inspiration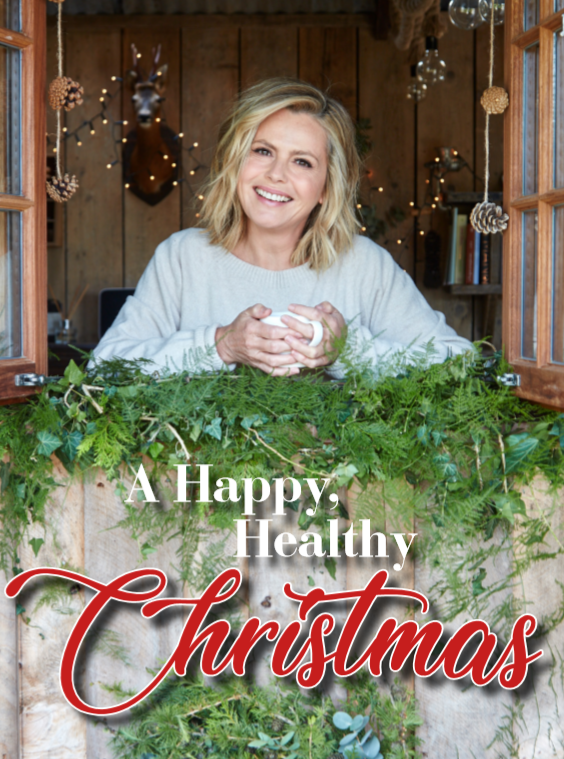 Discover more inspiration for your festive table with our Christmas e-book, A Happy, Healthy Christmas.
From party fare, festive feasts and Boxing Day treats to mocktails kombucha cocktails, mulled wine and more, there's a recipe to see you through the festivities.
Download A Happy, Healthy Christmas for £4.99
Discover more salmon recipes
Wellbeing Wisdom
Salmon is packed full of omega-3 fatty acids, including docosahexaenoic acid (DHA), which contributes to healthy brain function.
Ingredients
100g spinach, thick central stalks removed
100g watercress sprigs
1 garlic clove, peeled but whole
Glug of olive oil
1 shallot, finely chopped
30g cream cheese
2 tsp chopped dill
1 and a 1/2 tbsp creamed horseradish
300g puff pastry, thawed if frozen
Plain white flour for dusting
2 salmon fillets, about 250g each, skinned and bones removed
1 medium organic egg, beaten
Sea salt and black pepper
Method
First, prepare the spinach and watercress for the filling. Rinse both well and shake dry. Spear the garlic clove with a fork. Heat a well-seasoned frying pan over a medium to high heat, then add a spash of oil. When it's hot, add the spinach and watercress with the water clinging to the leaves, season and toss with the garlic fork until the spinach is just wilted. Tip into a sieve and squeeze out the excess water, then transfer to a bowl and set aside.
Wipe the pan and reheat over a medium to high heat, then add another splash of oil. Add the shallot with a pinch of salt and sauté for one minute before adding the spinach and watercress and mixing together. Remove the pan from the heat, transfer the spinach mixture to a bowl and leave to cool.
When the spinach is cool, stir in the cream cheese, dill and horseradish, and adjust the seasoning if necessary. Line a baking sheet with greaseproof paper and set aside. Make room in your fridge for the baking sheet.
Roll out the puff pastry on a very lightly floured surface, with a lightly floured rolling pin into a 30cm square, about the thickness of a £1 coin. Pat the salmon fillets dry and season with salt and pepper, then place one fillet in the centre of the pastry. Spread the salmon and watercress mixture over, then top with the remaining salmon fillet.
You now want to completely enclose the fillets in pastry. Use both hands to carefully lift the pastry and fold inwards to meet at the top, so both ends just overlap. Trim off any excess pastry to avoid a layer of unbaked pastry. Brush the edges and press together firmly to seal. Brush the pastry on both short ends with beaten egg and press together, again cutting off the excess pastry. You want about a 1/2cm gap between the edge of the salmon parcel and the pastry seals.
Transfer the salmon parcel to the baking sheet, seam-side down. Brush the pastry all over with the beaten egg and chill for at least 20 minutes. When ready to bake, preheat the oven to 200

°

C fan/220

°

C/gas mark 7. Bake for 35 minutes, or until golden brown. Leave to rest for five minutes before slicing.