Seaweed recipe: salmon fishcakes
Ingredients
3 medium King Edward potatoes
2 tbsp rapeseed oil
1 red onion, finely chopped
3 cloves garlic, crushed and chopped
300g salmon fillets, diced
½ lemon, juice and zest
1 tbsp Mara Shony seaweed
Handful fresh parsley, finely chopped
1 organic egg
30g bread crumbs
100g samphire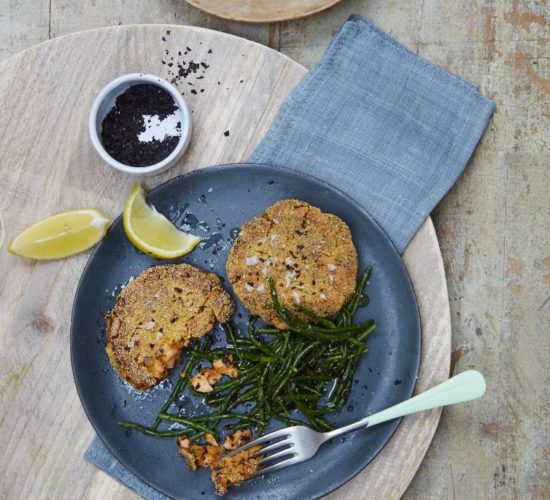 Not only does seaweed boast an impressive nutritional profile but, with so many varieties available, it is a joy to cook with. For this seaweed recipe, traditional Scottish fishcakes have been given a fresh twist – packing them with even more nutrition from the sea. Delicious alongside samphire, these fishcakes make a lovely light supper.
Method
Preheat the oven to 190˚C/375˚F/gas mark 5. Prick the potatoes and place in the oven for 45 minutes.
Heat 1 tbsp rapeseed oil in a pan and sauté the red onion and garlic for a few minutes until soft. Add the diced salmon fillet and cook through. Grate over the zest of half a lemon and squeeze the juice into the pan with the salmon. Cook for a few minutes until the salmon loses transparency, then remove from the heat.
When the potatoes are soft and cooked through, scoop out the flesh with a spoon and add into a bowl with the salmon, red onion and garlic. Add the seaweed and chopped parsley, and mix together well. Season with cracked black pepper and a touch of sea salt. Shape the mixture into 6-8 fish cakes.
In a bowl, beat the egg and pour the breadcrumbs into another bowl. Dip each fishcake first into the egg and then the breadcrumbs. Heat 1 tbsp of rapeseed oil in a saucepan and pan-fry each fishcake until golden and crispy on the outside.
Bring a medium pan of fresh, salted water to the boil. Place the samphire in the water and cook for 3-4 minutes. Drain and toss with the butter and a little olive oil. Serve alongside the  crispy fishcakes.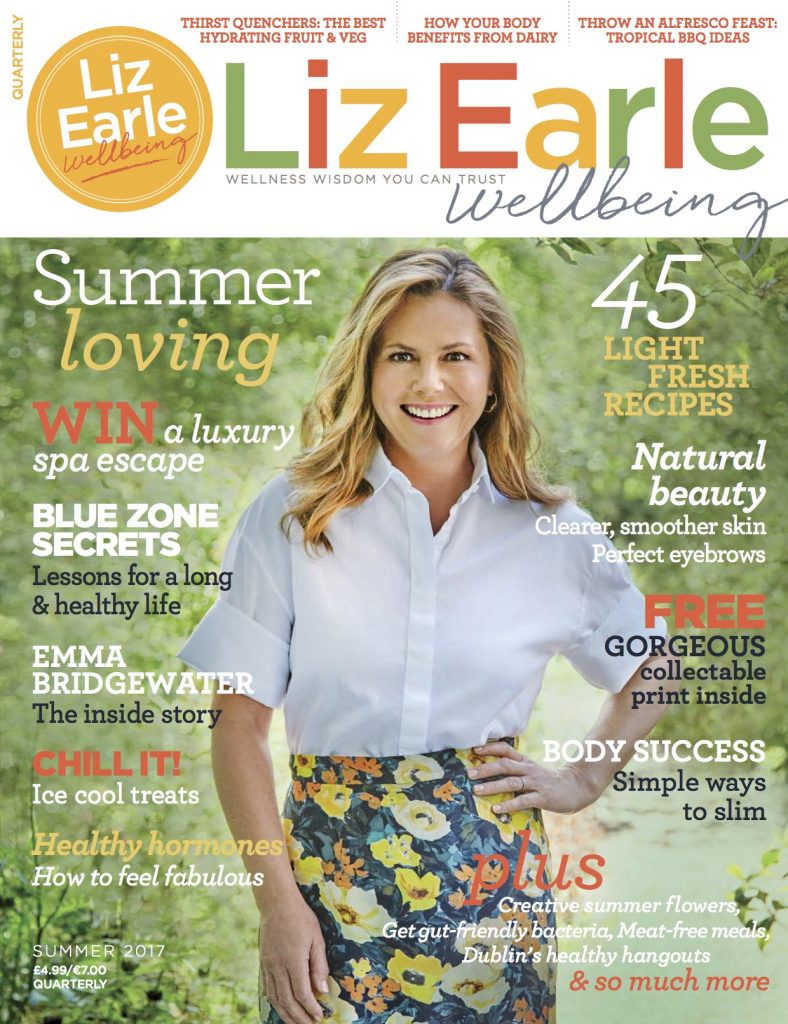 For more delicious recipes and plenty of health and beauty ideas from Liz Earle Wellbeing, subscribe now digitally or in print (with FREE P&P for UK print subscribers).
Wellbeing Wisdom
Seaweed contains essential minerals, fibre and protein
It is also a rich source of iodine, vital for a healthy thyroid, which will help you maintain a healthy metabolism