Liz's traditional Christmas pudding recipe
This traditional Christmas pudding recipe has been in Liz's family for generations. It was officially written down in her grandmother's kitchen notebook in 1917, but the recipe was in use much earlier than this.
Liz still uses it every year. The only addition is that Liz now includes a few more almonds. These healthy nuts are full of good fats. They're also rich in fibre and protein, and contain essential nutrients such as vitamin E and selenium. They taste especially delicious in this recipe here and add a contrasting texture to the fruit. Liz buys whole almonds online in bulk as they are much cheaper.
This Christmas pudding is moist, fruity, spicy and very rich. Adding ale helps to give this pudding a rich dark colour. Liz likes to use Guinness here. While it may not seem like it, Guiness has a number of wellbeing benefits. For example, researchers from the University of Wisconsin found that drinking Guinness can help reduce blood clots and the risk of heart attacks.
Watch Liz make her festive Christmas pudding
Discover more festive ideas in A Happy, Healthy Christmas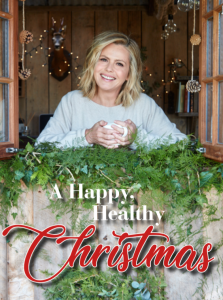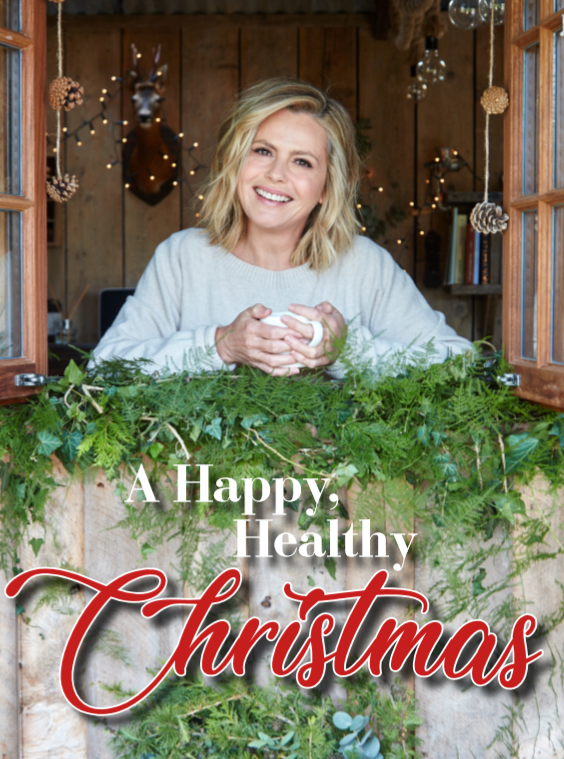 Step inside Liz's 75-page guide and enjoy 40 tempting festive recipes, with everything you need for your ultimate Christmas countdown. From festive foods and feasts, gut-friendly party fare and Boxing Day treats, enjoy Christmas with a wellbeing twist.
Liz explains how to make holiday decorations and homemade gifts for the ultimate personal touch. Plus discover the best drinks to serve family and friends – from mulled wine to mocktails, kombucha cocktails and more. It's your go-to guide for surviving the season stress-free!
Download A Happy, Healthy Christmas
Discover more festive recipes
Ingredients
250g raisins
140g currants
80g sultanas
80g mixed peel
55g soft dark brown or Muscovado sugar
170g plain flour
110g suet (beef or vegetarian)
20g mixed spice
2 large eggs
225ml whole milk
224ml ale or Guinness
2 generous tbsp brandy
2 generous tbsp sherry
75g chopped almonds (either blanched or with skins)
Method
Mix together all the dried fruit in a large bowl.Pour over the ale, brandy and sherry and leave overnight to steep. Feel free to substitute with whatever you have to hand – I've successfully used ginger wine, cherry brandy and whisky.
In your biggest mixing bowl, mix together the flour, sugar, suet, chopped almonds and mixed spice.
Beat the eggs and stir into the flour mixture, mixing until smooth, then add the milk bit by bit while you continue stirring until it is all incorporated.
Finally, add the soaked dried fruit and take time to mix thoroughly. This is the moment to enlist the family's help – take turns to stir and make a Christmas wish!
Put into a well buttered pudding bowl, approximately 1 litre in capacity, seal with a 'lid' of cut greaseproof paper or a butter wrapper, placed butter-side down on the top of the pudding.) Seal the top of the pudding bowl with tin foil and stand the bowl in a large saucepan of water (taking care the water does not spill over the top of the pudding).
Place a lid on the saucepan and boil for six hours (yes six!) Keep an eye on the hob and top up with water to prevent the pan boiling dry.
Take the basin out of the water and leave to cool for 20 minutes, then replace the greaseproof paper and foil with fresh paper and foil. You can then place the bowl into the freezer, or store in a cool, dry place (a larder or store-cupboard is ideal) until Christmas Day. To keep the pudding extra moist, you may wish to feed it with 1 tbsp brandy every couple of weeks. To reheat, steam it in its original bowl on the hob for an hour, or microwave on high for 4 minutes (be sure to remove the foil!).