Easy Christmas ham recipe
Looking to serve the perfect Christmas ham without stressing about its prep? Look no further than our easy sticky-marmalade glazed ham recipe.
The most fundamental part of this simple yet impressive recipe is to buy the right ham. Ideally, you should buy organic ham. It's more expensive, but you get what you pay for – and a festive feast is a time for healthy extravagance. Organic ham is denser in texture, dark in colour and richer in flavour. It's a world away from the thin, pale sheets of pre-sliced packet ham, as organic ham isn't soaked with water, artificial colours or flavourings.
This Christmas ham really is the real deal – fabulously flaky and tastes fantastic. Serve hot with mashed potato, lentils or quinoa, or cold with a crisp green lettuce and cucumber salad.
Find more Christmas inspiration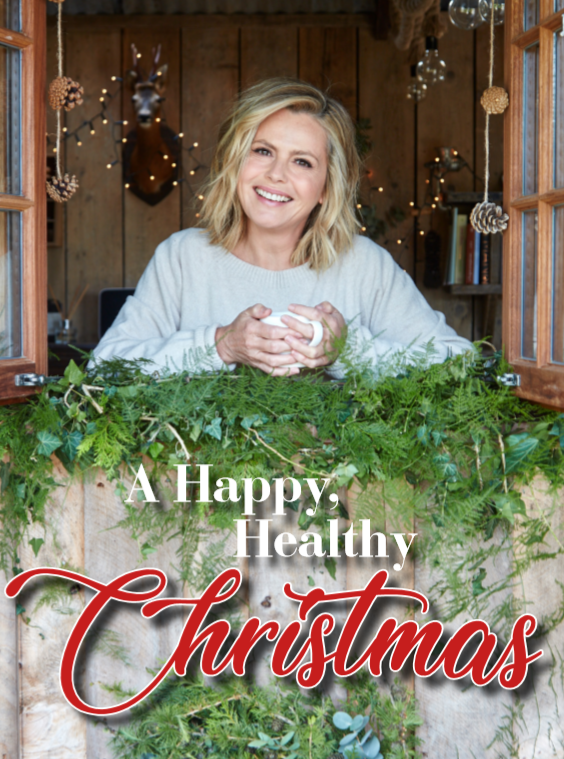 Discover more inspiration with our Christmas e-book, A Happy, Healthy Christmas.
From party fare, festive feasts and Boxing Day treats to mocktails kombucha cocktails, mulled wine and more, there's a recipe to see you through the festivities.
Download A Happy, Healthy Christmas for £4.99
Subscribe for more inspiration from Liz Earle Wellbeing
Love this Christmas ham recipe? You'll find even more delights in our gorgeous print magazine. Built on over 30 years of Liz Earle's personal, award-winning advice, experience and research, our much-loved bi-monthly magazine brings you the best ways to look good and feel great. You'll find each issue packed with tried-and-trusted recipes, inspirational ideas and simple ways to bring out the very best in you. Wellbeing wisdom you can trust is at the heart of all we do.
Festive recipes
Wellbeing Wisdom
Ham is a good source of protein and also contains a variety of vitamins and minerals including vitamin B6, B12, selenium, phosphorus and zinc.
Ingredients
1 organic ham joint weighing approx. 2kg
Handful of peppercorns
2 bay leaves
Handful of cloves
2 tbsp dark orange marmalade (e.g. Seville)
1 tbsp dark brown muscovado sugar
1 tbsp leftover red wine or red-wine vinegar
1 tbsp smooth Dijon mustard
Bunch of fresh parsley, to serve
Method
To make the most of this special piece of meat, soak in cold water for 24 hours to remove some of the saltiness.
Cook by boiling in fresh clean water, seasoned with a few peppercorns and a couple of bay leaves (no need to add salt) allowing around 40 minutes per kg.
When cooked, set aside to cool and then carefully remove the outer tough skin with a knife, making sure you leave an even layer of fat.
Score the fat in a criss-cross pattern, and decorate with cloves, studding one into each criss-cross corner. These look pretty and give the ham a deliciously festive flavour.
Place on a baking tray lined with foil (to make for easy cleaning).
Pre-heat the oven to 190°C/375°F/Gas Mark 5.
Make your glaze by stirring together the marmalade, sugar, wine or wine vinegar and mustard and spread over the scored skin, working into the cut crevices.
Spread evenly using a pastry brush as big blobs of sugar will burn.
Bake the glazed ham for 20-30 minutes or until the skin forms a golden-brown crust (watch carefully to ensure it doesn't blacken).
If using an Aga, cook in the hottest roasting oven.
Transfer the ham to a warm serving platter and garnish with bunches of fresh parsley (or alternatively serve with parsley sauce).