Our pick of the best non-alcoholic drinks
Small amounts of wine may be good for us, but there's a rising consensus that we should cut back on our overall alcohol allowance. Be it for a healthier lifestyle, to bolster our bank balance or just to avoid the horrors of a hangover, there are many good reasons to enjoy non-alcoholic drinks.
With distilled botanics and inventive flavour profiles, non-alcoholic drinks offer up a great taste without the high ABV (alcohol by volume) or calories. Here's our pick of what to drink when you're not drinking.
The best non-alcoholic drinks
Mighty Brew Kombucha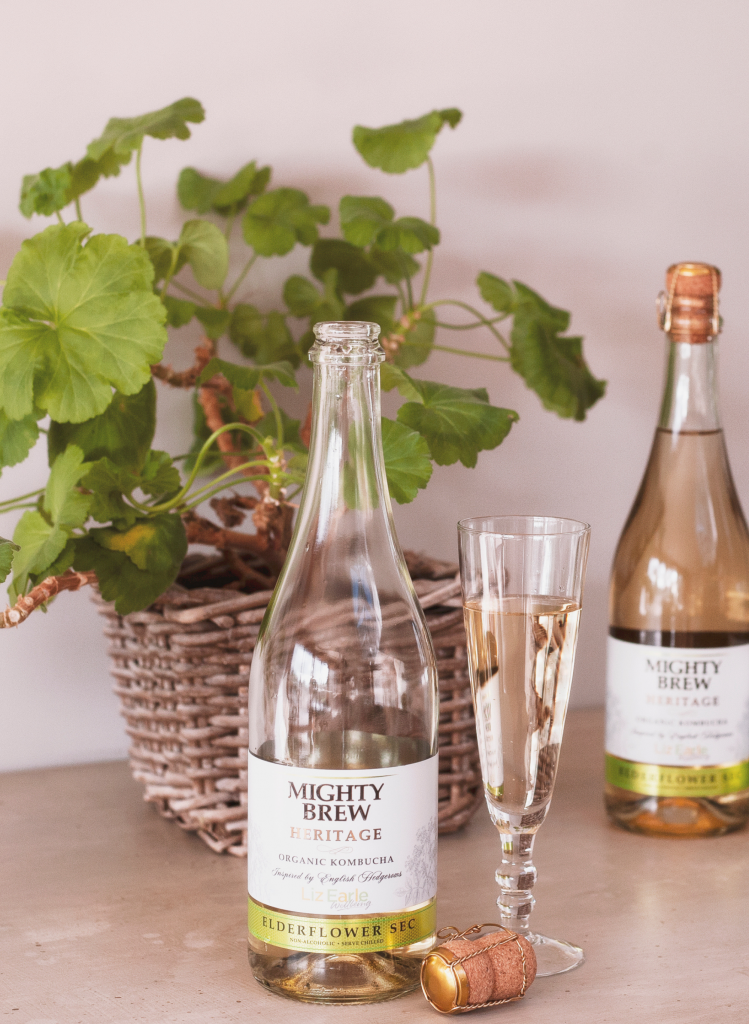 No list of non-alcoholic drinks would be complete without our very own kombucha!
We've teamed up with our friends at Mighty Brew to create a range of delicious Heritage kombuchas, in three tempting flavours. Opt for Blush Rose, Elderflower Sec or – our latest edition – Jasmine Bellini.
Heritage Kombucha is brewed using the finest organic farm-produced ingredients and specially matured to enhance its Champagne and Prosecco-like qualities. Simply pop the cork of a chilled bottle and enjoy an elegant glass of non-alcoholic, gut-friendly goodness. Keep a bottle or two cooled in the fridge, ready to enjoy at home or to take out to share with friends and family.
Don't forget to use the code LIZLOVES at checkout for 10% off your order.
Trip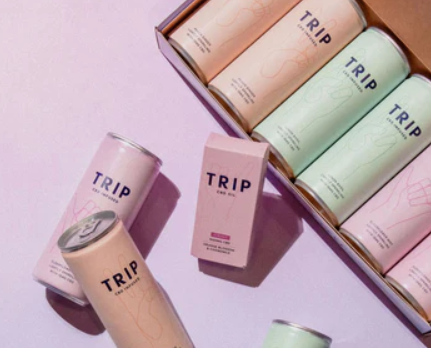 Trip creates drinks infused with cannabidiol (CBD), the non-psychoactive element of the hemp plant. The drinks aim to encourage calm and relaxation for – what the brand calls – 'stress-free sipping'.
These delicious drinks are lightly sparkling and are currently available in three distinct flavours; Elderflower Mint, Peach Ginger and Lemon Basil.  
Plus, being gluten-free, vegan and with no added sugar, they're something of a crowd pleaser.
Bax Botanics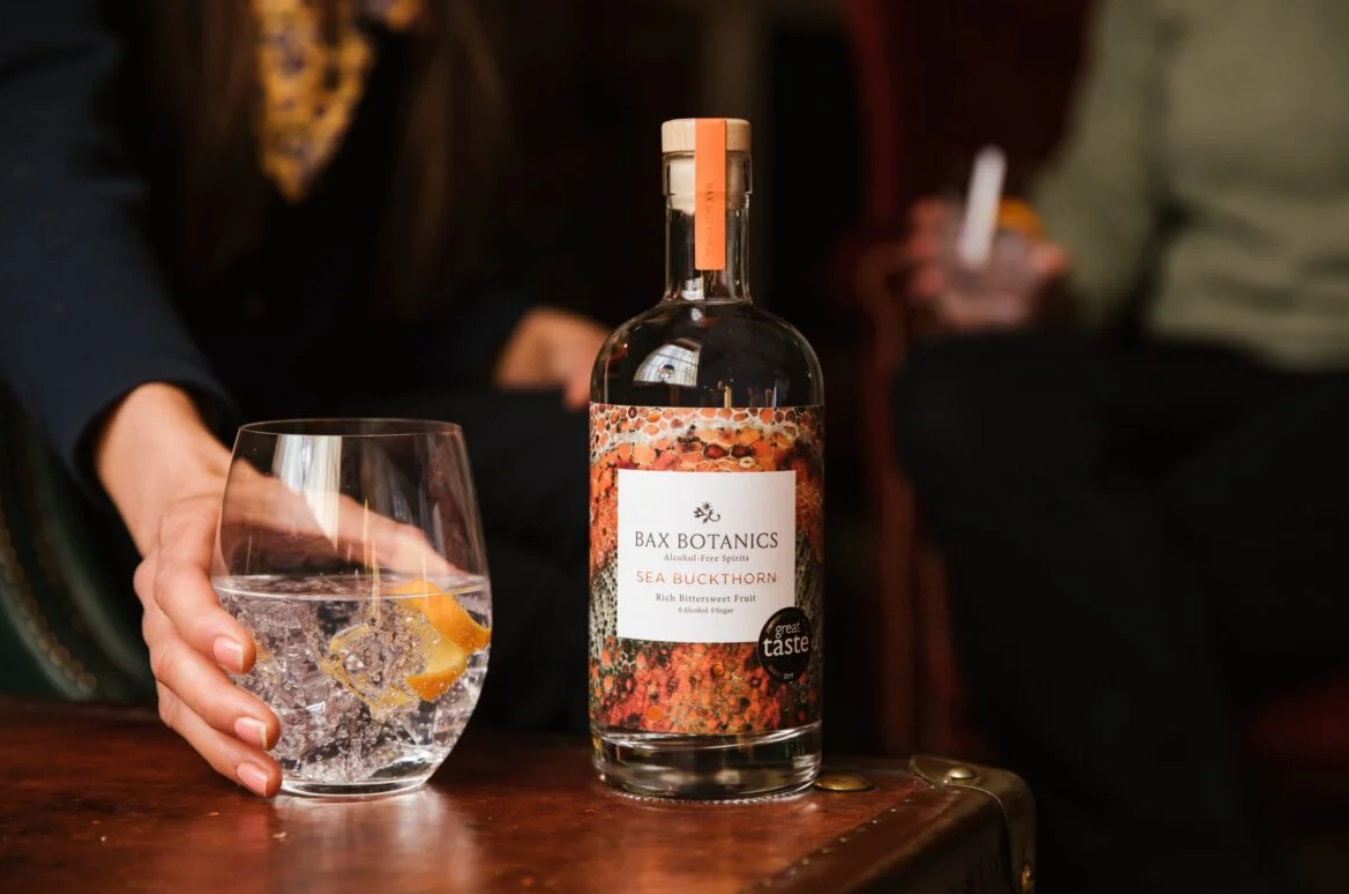 Bax Botanics was created by husband and wife duo, Chris and Rose, who demonstrate their three decades of experience in all things wild and foraged.
With a focus on using ethical and organically sourced ingredients, there are two flavours in the range, both of which showcase complex flavours.
The award-winning Sea Buckthorn 'spirit' is an excellent drink traditionally distilled in beaten copper stills, with flavours of herbs, berries and Seville oranges to create a complex, bittersweet fruit profile. Serve with tonic and a ribbon of orange zest over ice for a delicious tipple.
Jukes Cordialities 1 and 6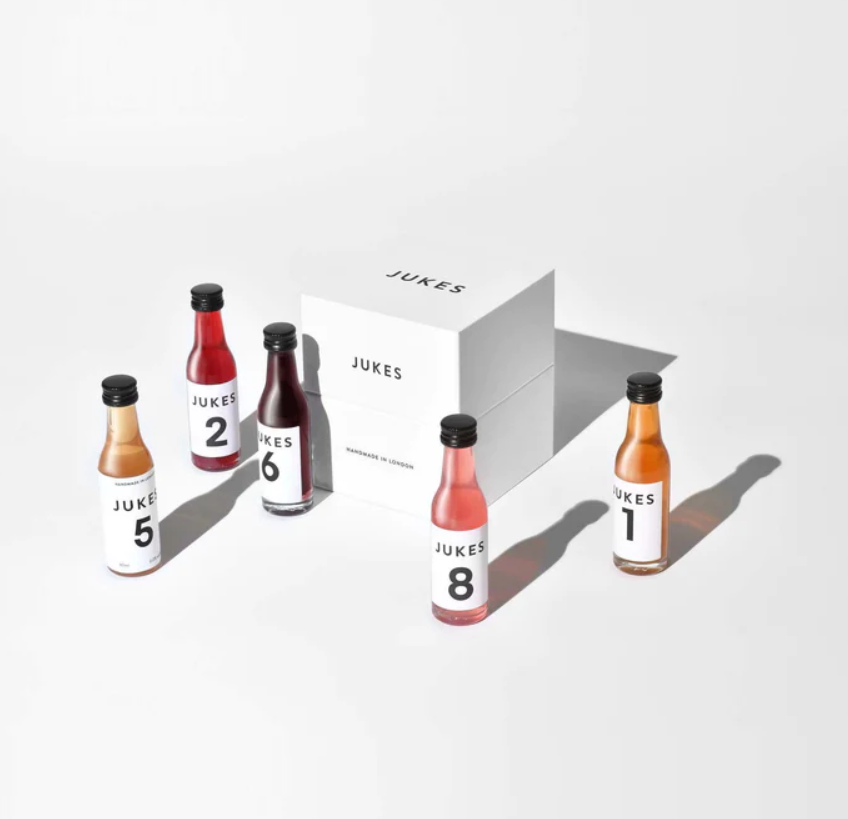 Jukes Cordialities was founded by one of our favourite wine tasters and writers, Matthew Jukes, and these adult drinks make ideal wine replacements. These clever cordials looks just like red or white wine in a glass and will similarly satfisfy the palate.
For best results, serve with still, sparkling or tonic water.
Jukes 1 is herbal and citrus – bright and clean with fruits and apple cider vinegar for a white wine alternative. Jukes 6 is fruitier, deeper and spicier – a more mellow, earthier flavour that mimics red wine in a glass very well.
Listen to our podcast episode with Matthew Jukes
Lyre's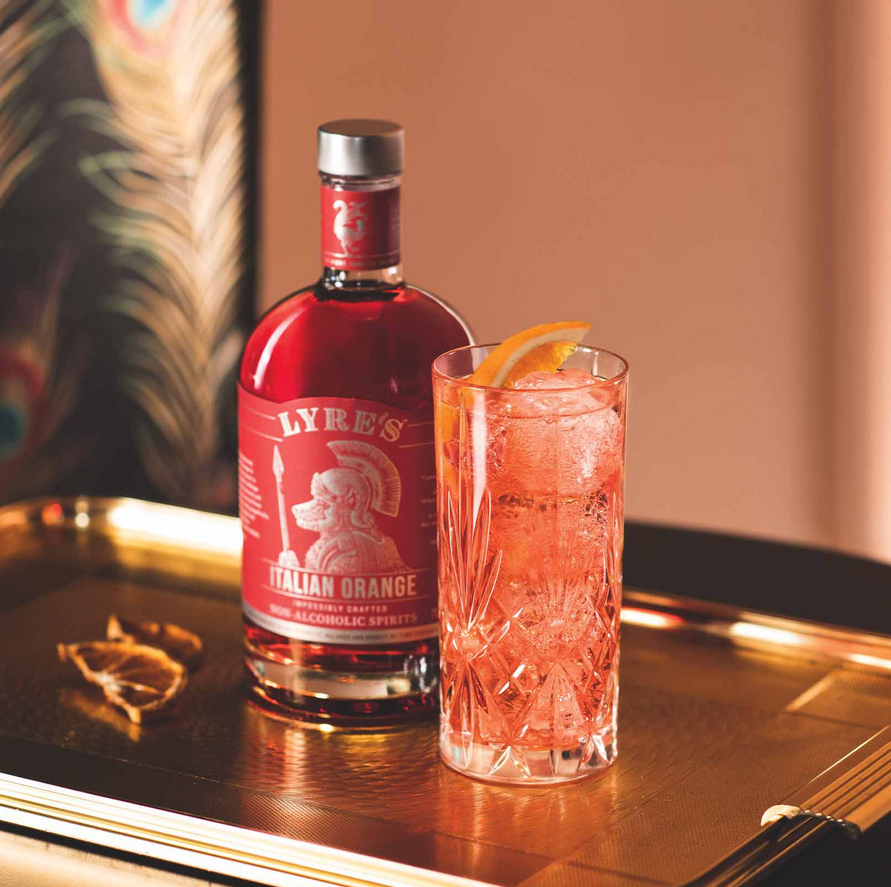 Lyre's has worked extensively to create replacements for a whole range of spirits. From American malt to amaretto, there are plenty of flavours to create your ultimate non-alcoholic beverage.
Our favourite is Lyre's Italian Orange, which has been designed to capture the essence of a bitter orange campari. This non-alcoholic spirit combines rich flavours of blood orange and red citrus for a fruity and slightly bittersweet hit with a dry finish. Enjoy with a soda water and a slice of orange to recreate a classic Italian aperitif.
Celtic Soul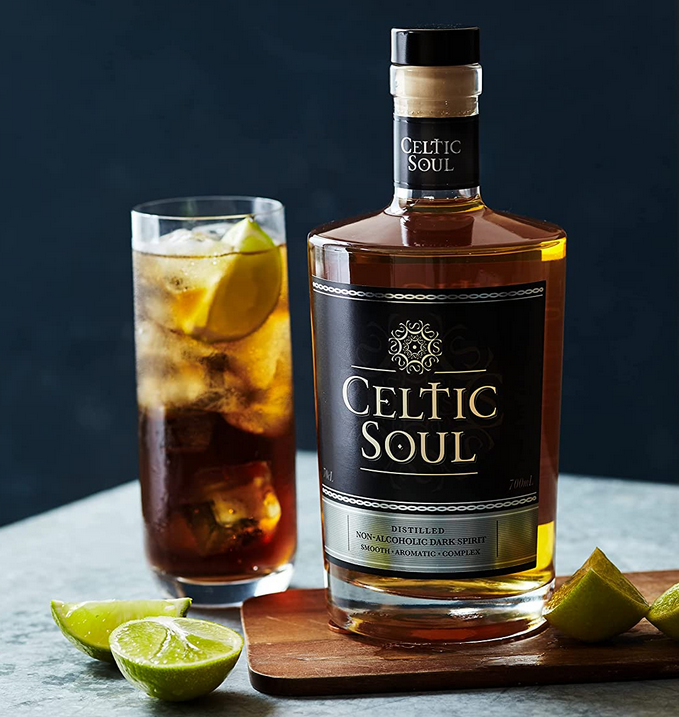 Love whisky? Celtic Soul is the drink for you. This unusual distilled non-alcoholic dark 'spirit' is smooth in flavour while being aromatic and complex.
There's a clever blend of sweet vanilla and selected spices, with an authentic light oak cask flavour. It's a sophisticated alcohol-free drink in a traditionally heavyweight glass bottle, reminiscent of aged spirits.
Serve on the rocks or with ginger ale and a twist of orange peel.
Everleaf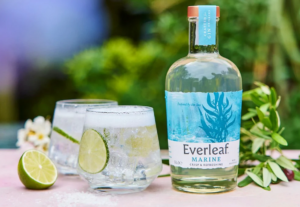 If you're after a delicious and botanical non-alcoholic drink, look no further than Everleaf's Marine aperitif. Crisp and refreshing, gin lovers won't be disappointed.
Founded by former conservation biologist and bartender, Paul Mathew, his love of botanicals shines through in the flavours showcased. Everleaf Marine features 16 sustainably sourced botanicals, including juniper, bergamot and dulse, creating a taste profile that is fresh, sweet and savoury.
Serve with grapefruit soda over ice for a bright and bold cocktail.
Seedlip Spice 94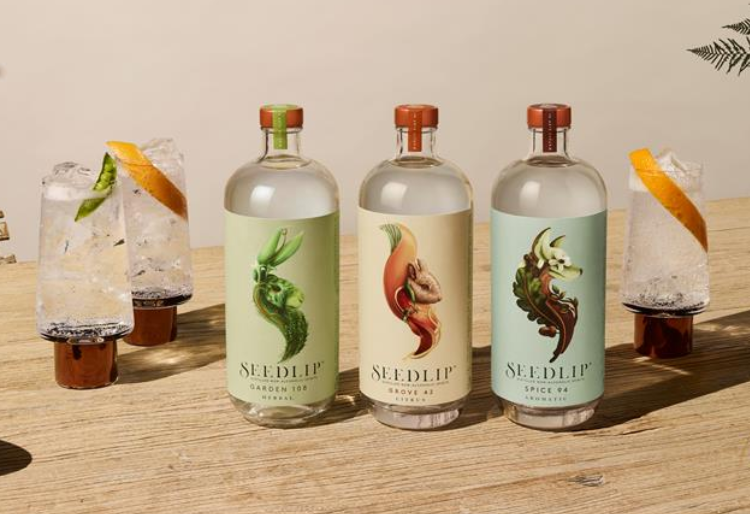 Seedlip has carved a reputable name as a pioneer of a good gin alternative. We love the Spice blend, made by individually distilling spicy, warm botanicals to create a drink with real texture and depth.
Serve with tonic for your new go-to replacement G&T, or as an excellent base for mocktails and more.
Three Spirit, Nightcap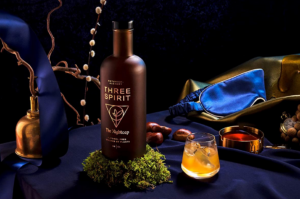 Three Spirit uses a potent mixture of plants and herbs to mimic the effect of alcohol on the brain.
One of several varieties, Nightcap, includes relaxing lemon balm, valerian and hops to soothe the mind. The adaptogenic ashwagandha herbs help combat stress, while white willow bark comforts and revives.
This luxurious infusion of flavours includes wood, bright spices and citrus herbs. This drink will help you to unwind as the evening draws in.
Caleño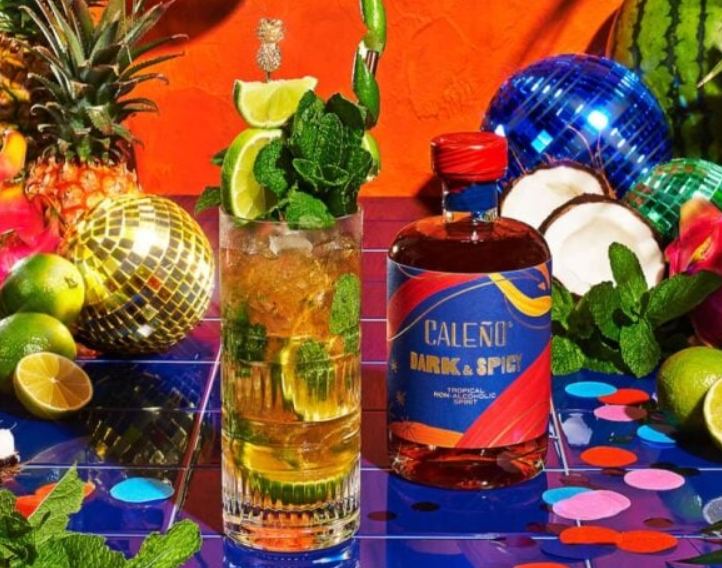 Caleño has expanded its non-alcoholic 'spirit' collection over the course of the year to encompass two striking tropical flavours, inspired by the energy and vibrancy of Colombia. Dark & Spicy, with rich notes of dark pineapple, ginger and kola nut spices, is best served with soda and lime over ice.
Alternatively, opt for the Light & Zesty blend, a lively drink with notes of Inca berry, papaya, juniper berry and lemon peel. It tastes delicious served with a splash of tonic over ice. Find both flavours in the Tropical Twinpack.
Read more articles like this