Meet the Maker: The Travelwrap Company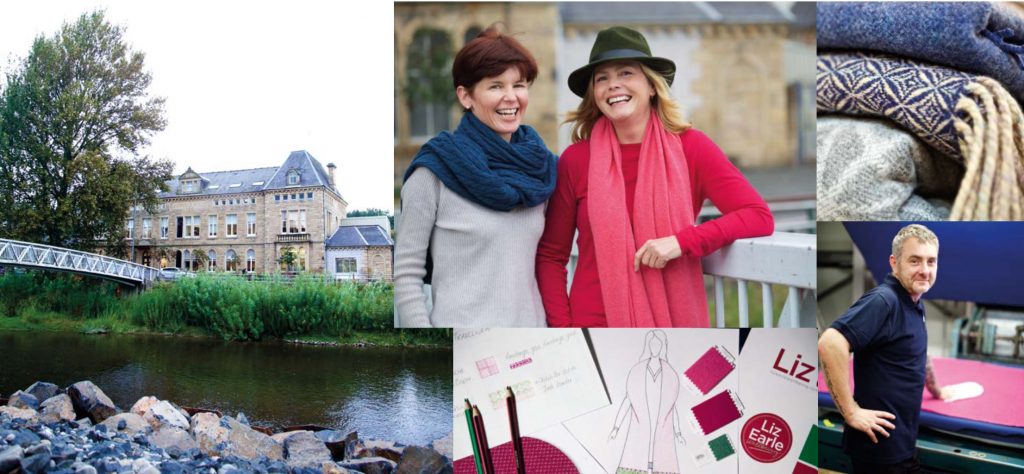 Niamh Barker founded The Travelwrap Company in 2007 after being inspired to make travelling a more luxurious experience. It has quickly grown into an international brand, and its cashmere wraps are sold in 22 countries around the world. Here, Niamh explains the fascinating process behind her craft.
What gave you the idea of creating a Travelwrap?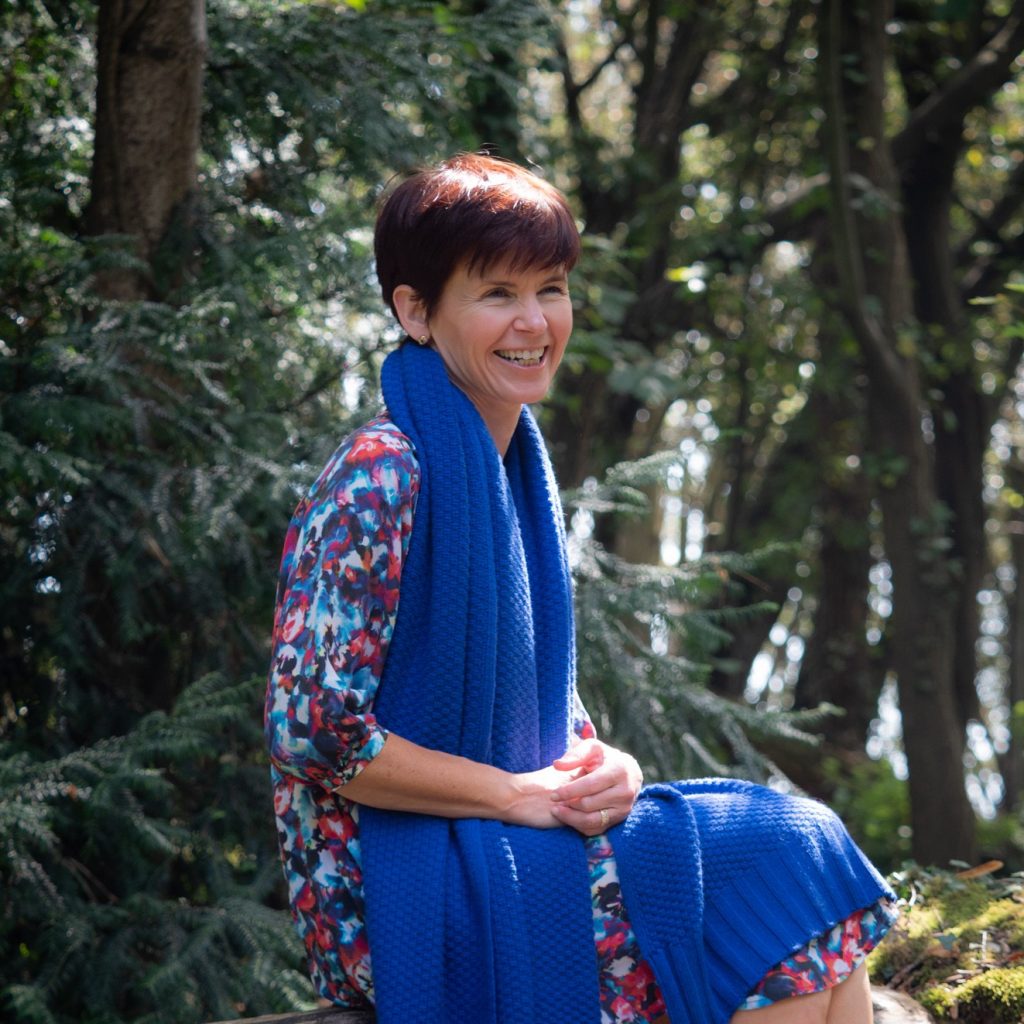 I used to do a lot of business travel and always hated the blankets given out on flights. The Travelwrap is a Scottish cashmere knitted wrap. I think of it as a special luxury blanket for grown-ups to take with them wherever they go. Our first Travelwrap went on sale in 2008, and the same year our concept won The UK Giftware Association Luxury Gift of The Year. The following year, we won Best New Business at the International Stevie Awards for Women in Business. We knew we were on to something!
How did you arrive at the first designs?
I spent forever on my first four designs – looking at colour palettes and inspiration from other textiles and designs – before I even put pen to graph paper. We still have a couple of Travelwraps left over from that time. I always think back on the work that went into them when I pick one up. These days, we have a very talented knitwear designer to help us with our collections. The advances in computer technology also help make the process much easier. We can now see colours and designs together before we start sampling in cashmere. The design stage is still my favourite part of the process, though it's sometimes quite stressful!
Why did you choose cashmere?
I have always loved cashmere. From my twenties, I used to invest what I could afford to spend on good cashmere pieces. I was very aware before starting The Travelwrap Company that there are different qualities of yarn and knit – a bit like with fine wine. I wanted our Travelwraps to be knitted from only the best-quality long-haired cashmere in a mill that supported sustainability and ethical business practices. Our cashmere is sourced from Inner Mongolia and knitted at our mill in the borders of Scotland, fulfilling all of those criteria. Our mill knits for some of the biggest design houses internationally. It is the only mill in the UK still able to transform cashmere from raw fibre to a finished garment.
Where do you find inspiration for new designs?
Everywhere! We scour magazines, but also might spot a jumper on the catwalk or in a shop. We are not a brand that defines itself through cutting-edge fashion, but we do keep an eye on colour trends and styles of knit.
Why is the 'Made in Scotland' label so important?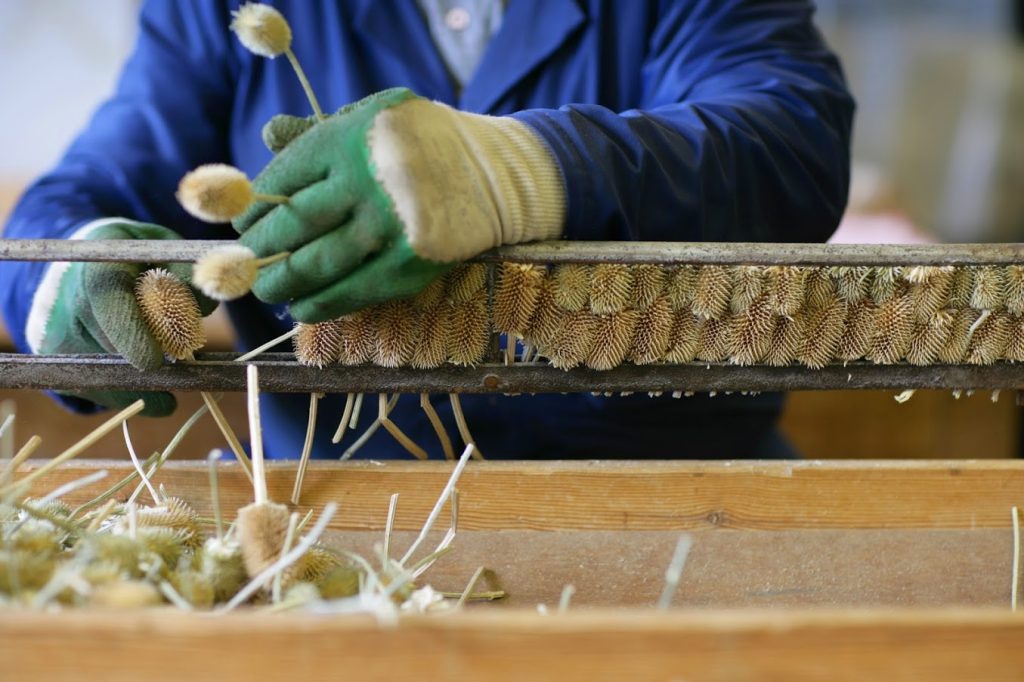 Since founding The Travelwrap Company 10 years ago, our Scottish heritage has played a very significant role in our brand story and heritage. Our 'Made in Scotland' label is testimony to quality and craftsmanship, and also supports UK manufacturing. Knitting in Scotland means I can pop up to the mill two or three times a year for design meetings and to review production.
How is a Travelwrap made?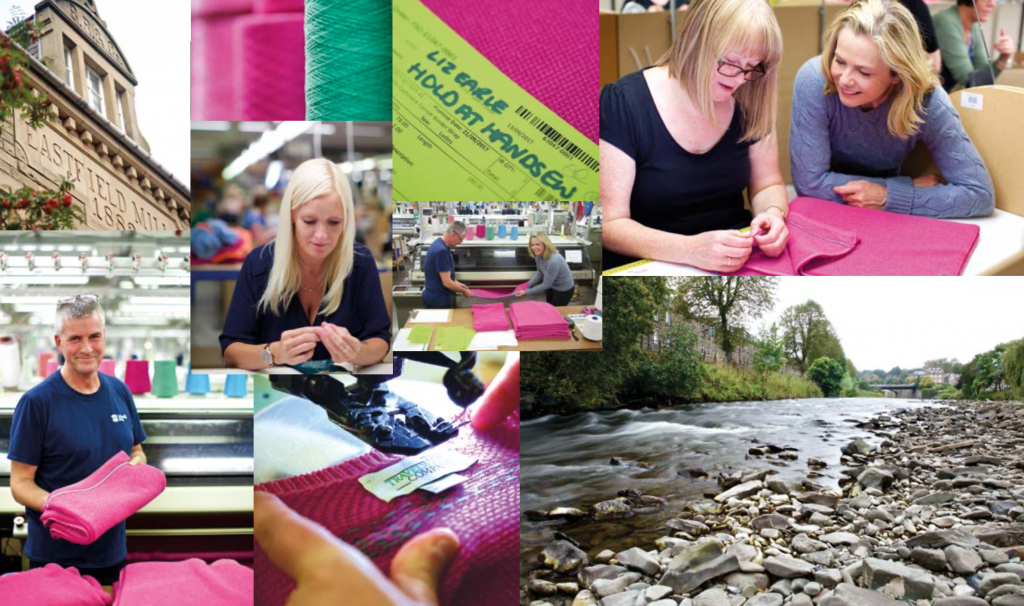 There are in the region of 15 different processes involved in transforming raw fibre into our luxurious Travelwraps. This includes dyeing, blending, carding, spinning, warping, knitting and hand- finishing. After the cashmere fibre is blended into a colour or mix of fibres, it is fed into a carding machine. This works like a giant comb to straighten the fibre in preparation for spinning.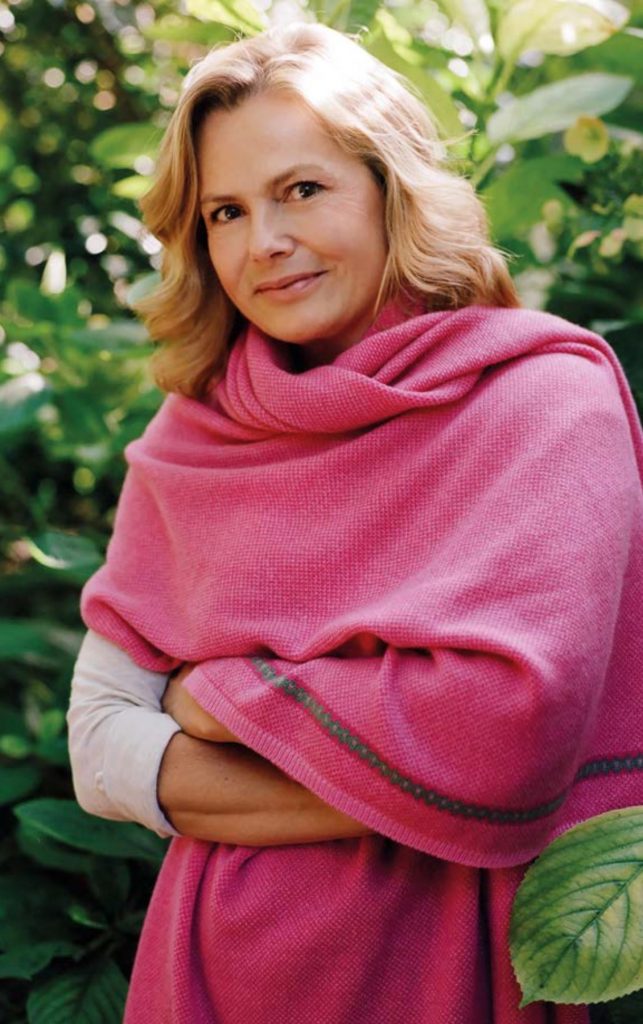 Carding converts a continuous web of fibres into individual ribbons, which are then spun to transform them into yarn. They are twisted together to give them strength and prepare them for knitting. After knitting on the specialist machine, the Travelwrap is carefully washed in the softest Scottish water to ensure it is gently restored to its natural super soft state. Each Travelwrap is then skilfully finished by hand.
Listen to Liz's podcast episode with Niamh Barker
Exclusive offer
The Travelwrap Company is offering Liz Earle Wellbeing readers 10% off their entire range with the discount code LIZLOVES22. Just head to the Travelwrap website to place your order.
Read more features like this
Please note, on some occasions, we earn revenue if you click the links and buy the products, but we never allow this to bias our coverage and always honestly review. For more information please read our Affiliate Policy.