How to navigate the dating world in midlife
If you've found yourself recently single in midlife, you may be wondering how to navigate the often daunting dating world.
It's fair to say that new romances can be challenging. From arranging the first date to wondering when they'll next call, it can often feel like an emotional rollercoaster. But things may feel even trickier when you've been out of the dating scene for a while.
Here, we share some simple tips to help you navigate the dating scene in midlife.
Tips for dating in midlife
Dating apps and sites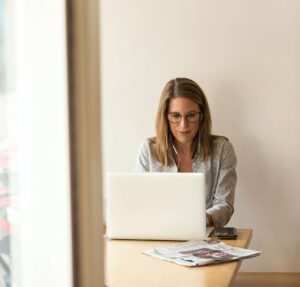 Technology – when used carefully – can be a great tool when trying to meet new people.
While dating apps have often got a bad rap in the past, they can prove invaluable to helping you find a new partner.
Silver Singles, Match.com and e-Harmony are all good options for opening up conversations with new people. Some apps are free, while you may need to pay a small fee to use others.
Always chat inside an app and never share financial information. If you decide to meet someone in person, be sure your first meeting is in a public place.
Know what you want
Dating in midlife can be incredibly freeing. You know who you are and what you want from life. The same applies to your relationships too.
Take some time to consider what it is you want from your next relationship before dating. Knowing if you're looking for a long-term relationship or for something more casual can help you to avoid disappointment by matching with the wrong person. But, more than that, reaffirm your boundaries and know what you will and will not tolerate in a relationship. It can save a lot of heartache in the long run.
Be truthful
Being open and honest with a potential suitor can ensure you get off on the right foot. After all, that's what you'd expect in return, right?
It can feel difficult to open up to someone new but, more often than not, the person you're dating will appreciate your vulnerability. It's likely they'll respond in a similar way and share more about themselves too.
Be sure to be open and honest in your dating profile too. This way, you're more likely to meet a match that will go the distance.
Be patient and positive
It's easy to quickly become frustrated after a series of bad dates or failing to find a suitable match on a dating app, so avoid setting yourself deadlines.
You may have to kiss a few frogs along the way, but the right person is out there waiting for you. Be patient and don't settle for anything less than you deserve.
Take up a new hobby
Always wanted to try a salsa class? Or maybe pottery is more your thing. Whatever it might be, taking up a new hobby can be a great way to meet like-minded people and potential love interests.
Not only that but your new hobby will be a great talking point on a first date and you'll have plenty of common ground.
Read more features like this