Best health podcasts to enhance your wellbeing
Catch up on the best health podcasts while you're isolating at home, doing a spot of spring cleaning or while out on your daily walk.
Podcasts have boomed in popularity in recent years, with shows to offer insights on every subject imaginable. With so many available, it can make it difficult to choose!
From podcasts that support your mental health, to ones that help you get into running, we've rounded up the very best health podcasts to listen to in 2020.
The Liz Earle Wellbeing Show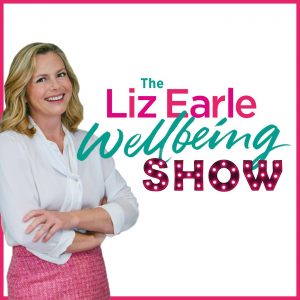 A list of the best health podcasts wouldn't be complete without our very own. The Liz Earle Wellbeing Show sees a host of experts from the world of wellbeing join Liz to discuss the latest health news, bust myths and promote living well.
Previous guests have included Dr Rangan Chatterjee, Prue Leith CBE and Dr Louise Newson, discussing everything from menopause and HRT, to Pilates, cooking and even red wine.
Discover a new full-length episode every Wednesday and catch Liz for a wellbeing update every Friday with her Friday Five.
Happy Place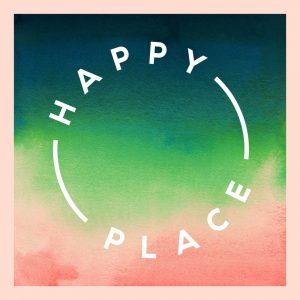 Fearne Cotton's Happy Place podcast is a space where celebrity guests join Fearne to discuss life, love and loss.
While the focus of the podcast is on mental health and doing things that make you happy, Fearne's guests also share some fascinating insights into their own lives and experiences, with snippets of self-care thrown in.
From Jessica Ennis-Hill and Rio Ferdinand to Katie Piper and Russell Brand, the eclectic mix of guests make for a inspiring, fresh and informative chat each week.
Run, Selfie, Repeat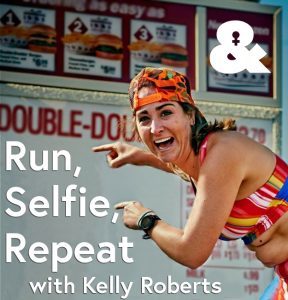 Enjoy the lighter side of running with Run, Selfie, Repeat with Kelly Roberts. This podcast shares some fun anecdotes of Kelly's five-year relationship with running.
She shares the highs and lows of getting out on the road each day, with a down-to-earth approach to help you find your motivation.
If you're completely new to running, Kelly also shares a number of guided runs to get you started.
Feel Better, Live More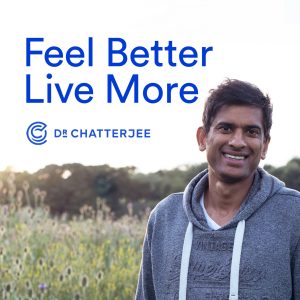 NHS GP, television presenter and author Dr Rangan Chattejee regularly hosts his own podcast show, Feel Better, Live More.
Rangan is a passionate advocate for lifestyle medicine. He promotes the idea of a healthy diet and active lifestyle to prevent adverse health, rather than treating conditions with medication.
Feel Better, Live More also sees Rangan interview a range of health experts from around the world, sharing insights on various topics, including brain health, mental health and getting the most out of our food.
Give Me Strength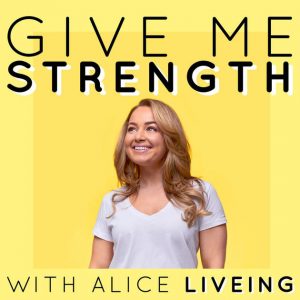 Now on the second series, Give Me Strength sees personal trainer and author Alice Liveing chat to some fabulous faces from the world of sport and wellbeing.
Dame Kelly Holmes makes a fascinating appearance at the end of series one discussing her early life, as well as her career to become an Olympic champion. Since this time, Alice has met with a range of other guests, offering insights on everything from pelvic strength to coping with grief.
Newson Health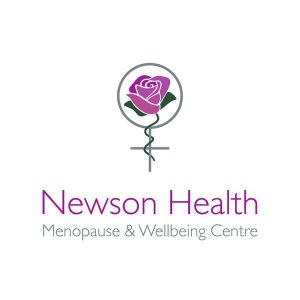 If you're as passionate about hormonal health as we are, then don't miss Newson Health, hosted by menopause specialist, Dr Louise Newson.
Dr Louise Newson, aka the Menopause Doctor, is a fountain of knowledge when it comes to menopause, with her advice having helped thousands of women all over the country.
With episodes dedicated to migraines, gynaecological cancer, depression and the importance of menopause education, it's a fantastic resource for all mid-life women.
Where should we begin?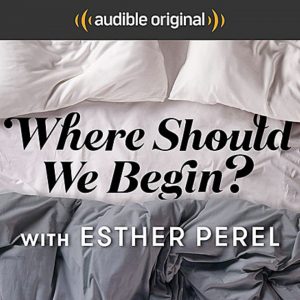 Therapist and author Esther Perel encourages real-life couples to share their relationship struggles on air in her podcast, Where should we begin?.
This reliable podcast normalises the conflicts all couples work through and lends insight into how we can improve our own love life.
It's incredibly relatable and also a little bit emotional at times, but well worth a listen. Plus, with a recent episode dedicated to couples living in lockdown due to coronavirus in Italy, it seems more relevant than ever.
The Doctor's Kitchen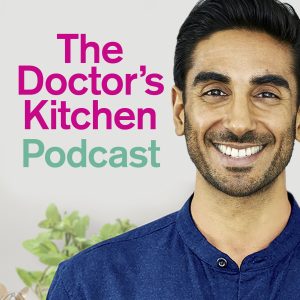 The Doctor's Kitchen is hosted by Dr Rupy Aujla and highlights the importance of eating well for our health. Each episode, Rupy meets a different guest from the world of wellbeing. While chatting, they also help Rupy to cook up a delicious and healthy recipe in the kitchen.
As an added bonus, you can cook along by watching the episode on YouTube.
Liz is a big fan of this podcast and especially enjoyed episode six on sleep, including the benefits of intermittent fasting.
Read more features like this