Grilled corn with 'beachside' butter
Nothing says 'summer' quite like the butter from barbecued corn on the cob dripping down your chin! The fresh, zingy 'beachside' butter makes this recipe by Shivi Ramoutar a real crowd pleaser.
Wellbeing Wisdom
Sweetcorn contains lutein, which gives the corn its yellow colour and can help protect the eyes from damage.
Ingredients
4 corn cobs, husks removed
For the beachside butter
60g butter, melted, plus a little extra for barbecuing
1 tbsp of lime juice, freshly squeezed
1 tbsp desiccated coconut, toasted in a dry pan until golden
1 large garlic clove, crushed
1 tsp fresh coriander, very finely chopped
Generous pinch of paprika
Salt and pepper
Method
In unsalted, simmering water, cook the corn on the cobs for about 10-15 minutes until tender, drain and leave in the colander to dry.
For the beachside butter, mix together the butter, lime juice, desiccated coconut, garlic, coriander and paprika, and season to taste.
Brush the dry corn with a little of the extra (unseasoned) melted butter, sprinkle with a pinch of salt and pepper, and put onto the barbecue, turning the ears occasionally, until lightly toasted.
Generously drizzle over the beachside butter and serve immediately.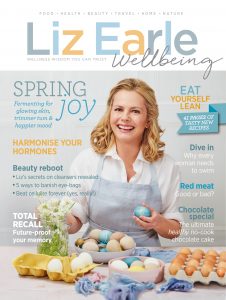 For more mouthwatering recipe ideas, subscribe to the magazine and get free P&P (UK).