Guide to edible flowers: sourcing, preparation and healthy recipe ideas
Want to add a pretty twist to your dinner parties with some edible flowers? Seasonal flower garnishes not only look beautiful, but they can add delightful floral flavours to both sweet and savoury culinary creations too.
Before you pluck some stems from your garden and serve them up to your guests, it's important to know which flowers are safe for consumption, where to source them from and how best to prepare them.
Not sure where to get started? Here we reveal our ultimate guide to using edible flowers in the kitchen.
How to use edible flowers
Which flowers are safe to eat?
It's important to do your research when it comes to edible flowers. If you're not sure whether it's safe to eat a flower, then don't. Similarly, if you have any doubt over identifying a flower, don't eat it.
Petals of these flowers are safe to use:
Violas – scatter on salads and sweets
Marigolds –  use in salads, soups or bake into bread
Primroses – sugared, to add a delicate touch to any cake
Borage – adds a fresh, cucumber taste to summery salads and chilled gazpacho
Rose petals – perfect for scattering on desserts
Chive flowers – subtle onion-like flavour, delicious in a salad
Basil flowers – scatter over salads for a mild basil-like flavour and decoration
Wild garlic flowers – peppery flavour, ideal on top of salads or pasta dishes
Courgette flowers – ideal for stuffing
Nasturtiums – strong, peppery flavour – perfect for adding to pestos or adding a savoury dimension to summer strawberries
Elderflower – making ice cubes or decorating drinks
Lavender – perfect in puddings and floral drinks
The Royal Horticultural Society has a more extensive list of the best kinds of edible flowers to eat here.
How to source edible flowers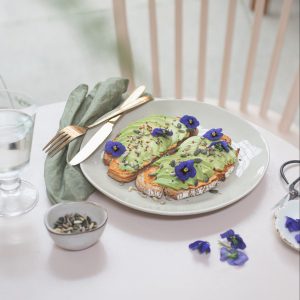 It's important to buy edible flowers from a reputable seller to ensure they're safe to eat. You can buy edible flowers online, and you can also find them at large supermarkets and farmers' markets.
Green fingered? You can grow flowers from your own garden if you're confident in identifying them. This is often the safest option as you can be they're free of pesticides and haven't been soiled by any pets out on walks.
If you don't have a garden and you fancy picking your own wildflowers from outside of your home, make sure you familiarise yourself on the laws before doing so. Never uproot a plant, pick from a designated conservation site or choose any from this list of highly threatened plants.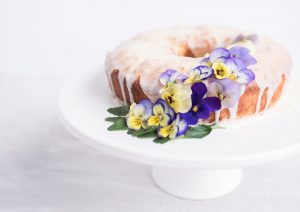 How to prepare your flowers
To avoid any creepy crawlies making their way into your dishes, immerse your blooms into cold water before very carefully patting dry to ensure you don't damage the delicate petals.
Use the flowers immediately after picking for the best, freshest flavours, or store them in the fridge for a couple of days in tupperware.
As a rule of thumb for most edible flowers, only eat the petals rather than the whole stem. Remove the calyx, pistil and stamens of larger flowers as well as the bitter tasting base or heel of the petals.
Recipe ideas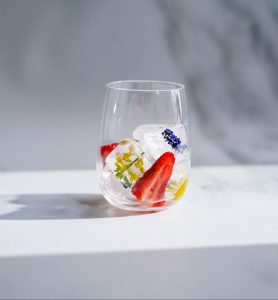 Now that you've selected, sourced and prepared your edible flowers, you might be wondering what to do with them.
Pretty petals can be used in a variety of ways to jazz up your cooking. They can be added to salads to add pops of colour and floral flavours, frozen into ice cubes to liven up soft drinks, used to garnish cocktails and celebration cakes, and even used in stir fries.
To make floral ice cubes for drinks, simply add your edible flowers into an empty ice cube tray. You can then layer the flowers in different colours for a pretty effect, before filling the tray with water and popping into the freezer.
Similarly, you can also freeze edible flowers into ice lolly moulds, for a grown-up twist this summer.
If garnishing cakes with edible flowers tickles your fancy, sugaring them is easier than it sounds. Blend together egg white and caster sugar, before painting the mixture onto the petals with a fine brush, leave to dry for two hours and use within a week.
Or, if you'd prefer a no-fuss approach to cake decoration, you can press the edible flowers into the icing of your cake. It's best to let the icing set for 15 to 20 minutes before doing this, otherwise the flowers will sink too far into the icing.
Here are a few more recipe ideas from the Wellbeing team to help you get started in the kitchen: