Liz's pick of the best kombucha brands
Kombucha – the slightly-fizzy fermented tea drink that's become a firm-favourite in our fridge – has boomed in popularity in the West in recent years.
It's thought that kombucha was originally brewed in Asia some several hundred years ago. The drink is made by adding a scoby (a symbiotic culture of bacteria and yeast) into brewed sweet tea and leaving it to ferment. The fermentation process encourages the growth of beneficial bacteria from the scoby.
While once only gracing health food shops, kombucha has broken into the mainstream and can now be found in supermarkets, food shops and even pubs.  
Critics will say its vinegary taste can be off-putting, but kombucha is well worth sipping on for the goodness of your gut health. The bacteria (known as probiotics) that it contains has been shown to balance the bacteria in the gut and improve digestion. And, perhaps even better still, you can make cocktails with it. What's not to love?
If you're not quite ready to make your own fermented drink, take a look at our picks below for the best kombucha brands on the high street.
Nutra Kombucha
Nutra Kombucha is a family run business in Lancashire. Like many artisan businesses, founders Colin and Margaret started brewing their Kombucha from home, initially for their own use. The brew became very popular with friends and family and soon, demand outstripped their limited brewing capacity.
Nutra Kombucha stands for all-natural nutritious ingredients. There are no additives in the kombucha – artificial or otherwise – with no preservatives or artificial flavourings either. Each brew uses a unique blend of teas, filtered water and natural granulated sugar.
Find out more about Nutra Kombucha
Freshly Fermented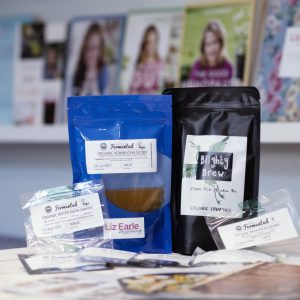 Freshly Fermented is a fantastic brand that not only produces delicious fermented food, but also provides everything you need to get fermenting at home.
The brand's kombucha is a particular favourite here at Liz Earle Wellbeing. This authentic and organic-certified drink contains the full spectrum of bacteria and yeasts found in kombucha and is handmade in small batches to maintain its integrity.
But – if you'd rather make your own at home – you can also order a kombucha scoby from Freshly Fermented. The brand offers a range of scoby sizes depending on how much you want to brew at home.
Working with Freshly Fermented, Liz has carefully curated the Liz Earle Wellbeing Good Gut Box to help you discover just how easy (and delicious!) fermented foods are to add into our daily diets. With these six organic starters, you'll be able to make some of Liz's all-time favourite ferments, packed with natural probiotics, to help populate your gut with beneficial bacteria. 
Find out more about Freshly Fermented
Blighty Booch 
The new brand of kombucha has been wowing taste testers with their organic high mountain tea. Their ginger flavour won three gold stars at the Great Taste Awards, the highest possible accolade, and Liz agrees! Blighty Booch's natural brewing method seeks to harness the goodness of nature, nurturing abundant bioactive compounds, antioxidants and polyphenols for their anti-inflammatory benefits.
Their traditional, small-batch kombucha is available in a number of flavours, offering a fun and tangy low alcohol alternative. Delightfully refreshing!
Buy cases of Blighty Booch from £22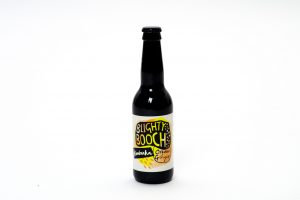 HOLOS kombucha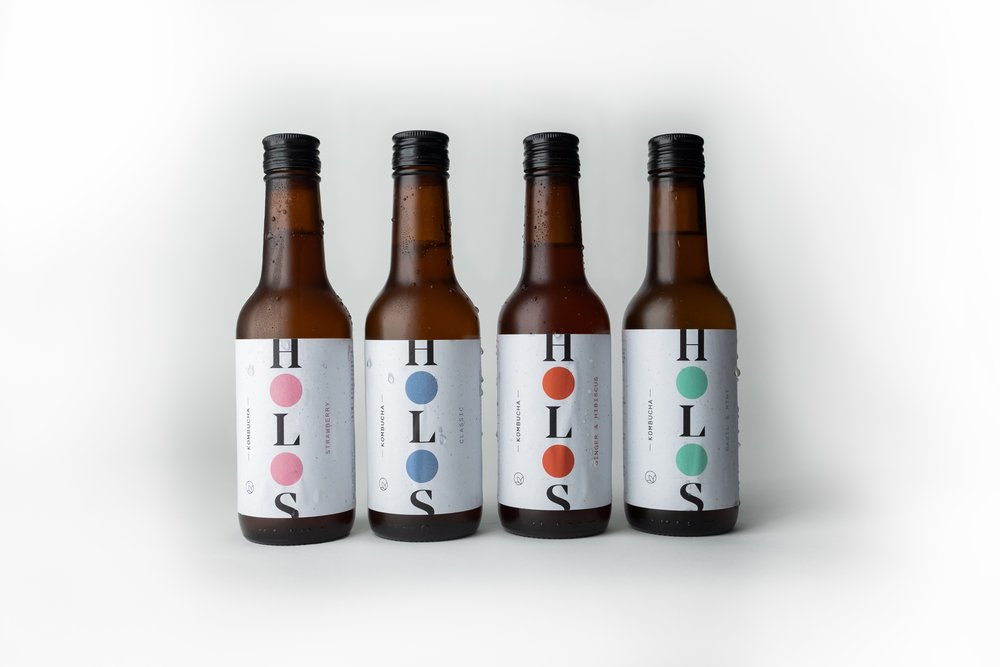 This little company has a big social purpose. There are an estimated 136,000 victims of modern slavery in the UK, and every bottle sold of its small-batch kombucha goes towards supporting the survivors of human trafficking.
It does this by helping survivors gain meaningful employment through real-life training, job opportunities and partnerships.
At the heart of the business is an ambition to end modern-day slavery by creating products that promote health and vitality – and taste delicious too. Available in original, strawberry, and ginger and hibiscus flavours, it's good for your gut and good for the world.
Liz Earle Wellbeing readers enjoy 15% off subscription codes using the code LIZLOVES at checkout.
Lewtress kombucha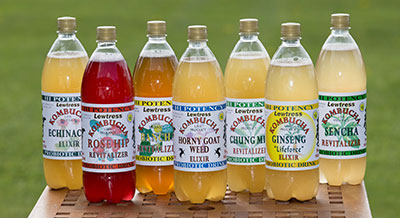 Lewtress hails from the Welsh coast and is a brand that's passionate about creating kombucha that's packed with both flavour and health benefits.
Each bottle is made by fermenting green tea without using colourings, stabilisers, preservatives or pasteurisation processes of any kind. The makers at Lewtress say that this ensures the beneficial probiotics in the drink survive.
The kombucha tonics also claim to bring with them a variety of other beneficial nutrients, including vitamin C, vitamin B12 and folic acid. And Liz is a big fan, especially of the Rosehip flavour.
"These drinks are produced with fresh Welsh air and sea breezes to benefit the natural growth of the kombucha," she says. "It's the most genuinely 'alive' version I've ever come across."
Like cordial, you can add Lewtress' kombucha to water, with 20 servings per 1 litre bottle.
Depending on the flavour of Lewtress, each bottle contains between 2.4% to 5.5% residual sugars from the fermentation process.
Buy Lewtress kombucha from £14.50
Mighty Brew kombucha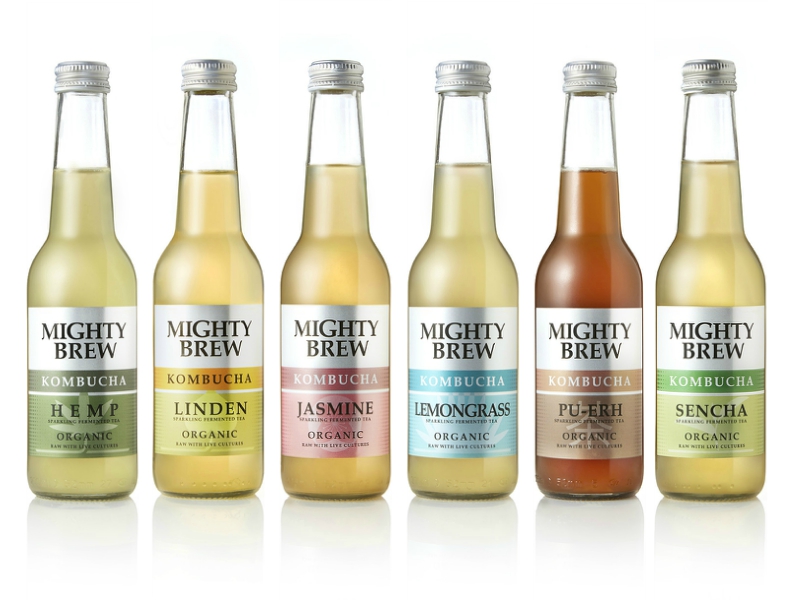 While only being founded in 2016, Balanced Nature is a company that has already made its mark, dedicated to creating ethical, organic and sustainable food products that are good for you and the planet.
Its kombucha, Mighty Brew, is no different and is handmade in a micro-brewery using cold-processing methods. This ensures the goodness remains within the kombucha, which comes in a variety of flavours including jasmine, hemp, sencha and – Liz's favourite – lemongrass.
Do look out for seasonal blends too. Mighty Brew's Winter Chai's warming flavours will pep you up in the chillier months.
Find Mighty Brew online at Planet Organic and Amazon.
Per 100g, Mighty Brew contains 3.3g of sugars
And enjoy 10% off any Mighty Brew order using code LIZLOVES
Buy Mighty Brew from £32.28 (for 12 bottles)
Equinox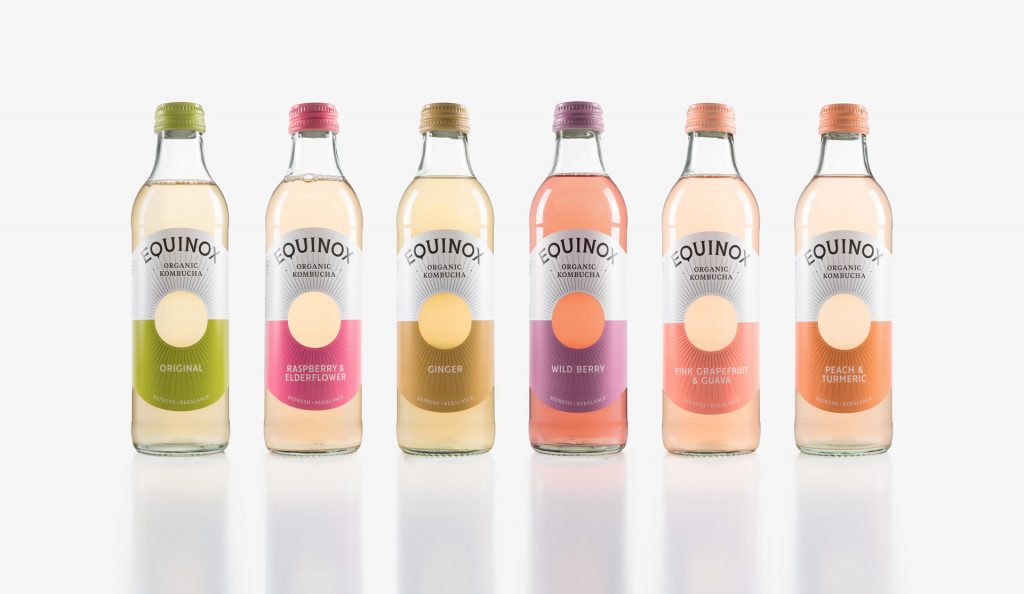 A regular on the shelves of Waitrose and Co-Op, Equinox is a brand that champions its ability to craft kombucha that is both organic and sustainable.
The brand is currently undergoing B Corporation accreditation. B Corporations are businesses that meet the highest standards of social and environmental performance, making them a good ethical choice for your kombucha consumption.
What's more, all Equinox products are vegan, gluten-free, 100% organic, raw and unpasteurised.
Choose from a range of flavours including Spiced Gingerbread, Pink Grapefruit & Guava and our firm favourite, Raspberry & Elderflower.
Equinox Raspberry & Elderflower kombucha contains 3.4g sugar per 100ml
Buy Equinox from £1.99 per can
Humm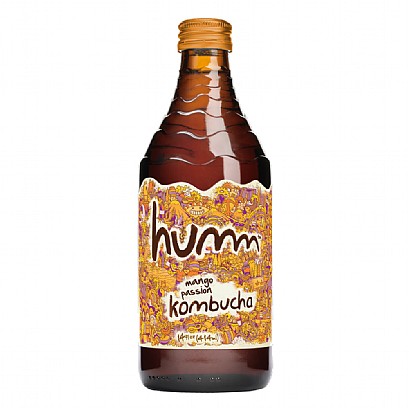 Humm, artfully packaged in custom-made brown glass bottles, is the brainchild of two women named Michelle and Jamie, from Oregon. Originally brewing kombucha in Michelle's kitchen, the two started to share their kombucha recipe by hand-delivering kombucha door to door and selling at farmers' markets.
The business quickly grew and the pair now ship all over the world, including to the UK.
Enjoy Humm in a range of novel and exciting flavours – they're a great choice for enjoying as a non-alocholic alternative. Choose from Coconut Lime, Blueberry Mint and Mango Passion. We especially enjoy the Pomegranate Lemonade flavour here at Liz Earle Wellbeing.
Humm Pomegranate Lemonade contains 16g sugar per 414ml serving.
The Gutsy Captain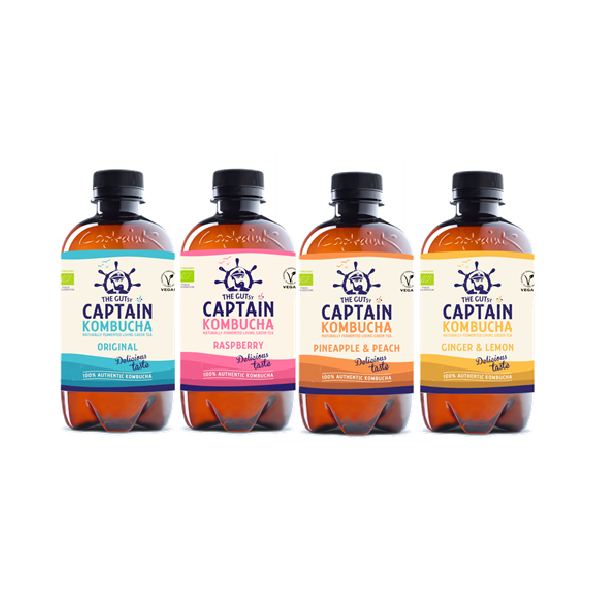 The Gutsy Captain began after two friends, Peter and Matus, discovered kombucha on a trip to America. Returning home, they later realised their grandparents brewed this drink in the former Czechslovakia more than 40 years ago.
The pair now produce their own brew in Portugal where they say they've found the ideal conditions to produce high-quality and tasty kombucha.
Gutsy Captain uses green tea fermented with organic raw cane sugar. Flavours include cayenne pepper, pineapple & peach and coconut and can be found in Holland & Barret and Morrisons.
The Gutsy Captain Kombucha original flavour contains 4.4g sugar per 100ml
Buy The Gutsy Captain from £2.99
GO Kombucha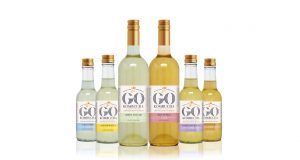 Steeped in the traditions of Ancient China, Go Kombucha handcrafts small batch batches of the gut friendly elixir in the tranquil Sussex countryside. Their kombucha is unfiltered, unpasteurised and naturally effervescent, stored in elegant glass bottles to avoid the polymers sometimes associated with aluminium cans.
Go have been refining their recipe for over 20 years, using water from their well to add depth and character to the taste, and to avoid the chemical waste and chemicals found in much of our tap water. You can get hold of their myriad flavours, including the low caffeine Green Sencha and China White varieties, on their website and delivere
d to your door. The Darjeeling and Ginger flavours are also great as a low sugar pick-me-up in the morning and afternoon.
Per 100ml Go Kombucha contains under 3.9g sugar 
Momo Kombucha 
Using only the finest organic ingredients, Momo Kombucha is brewed the old fashioned way in small 8l batches. They also ferment their kombucha entirely in glass and is always unfiltered, meaning you get more of the good stuff with every sip. Plus their sustainable amber glass bottles protect all the gut-supporting probiotics within. 
The elderflower, ginger and raspberry & hibiscus flavours are all made from slow-pressed organic juice, but our favourite is the turmeric number which combines its powerful antioxidant and anti-inflammatory properties to the kombucha health kick.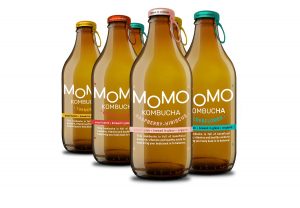 If you make a purchase via any of the links above, Liz Earle Wellbeing may earn a small percentage of the money you spend. For more information please read our Affiliate Policy.
Read more articles like this
Please note, on some occasions, we earn revenue if you click the links and buy the products, but we never allow this to bias our coverage and always honestly review. For more information please read our Affiliate Policy.
-