How to stick to your New Year fitness goals
Keen to accomplish your 2023 fitness goals? Exercise often tops our list of New Year's resolutions, but many of us struggle to maintain momentum throughout the year. Research shows 80% of January gym-joiners quit within five months!
So what makes us more likely to stick to our goals? And why might we fail? Here we explain the best approach to staying on track with your fitness in the New Year.
Why do New Year's fitness resolutions fail?
Although failing to meet our goals often seems to result from individual circumstances, there's more of a common thread than we might think. We spoke to Team GB Olympic performance psychologist, Dr Kate Goodger, to find out more. As she explains, the overarching issue is that the goals we set on January 1st tend to be based on emotion rather than logic.
"We think we're turning over a new leaf and the New Year symbolises a significant change for many," she says. "However, it is often our emotions driving this because we're unhappy with an aspect of ourselves or we feel bad about overindulging over Christmas."
As a result, we end up taking on goals that are too big and require significant effort or deprivation. Not only is the output we expect of ourselves unsustainable, but we can also easily reach a point where it becomes too hard due to our fluctuating emotions.
How to stick to your 2023 fitness goals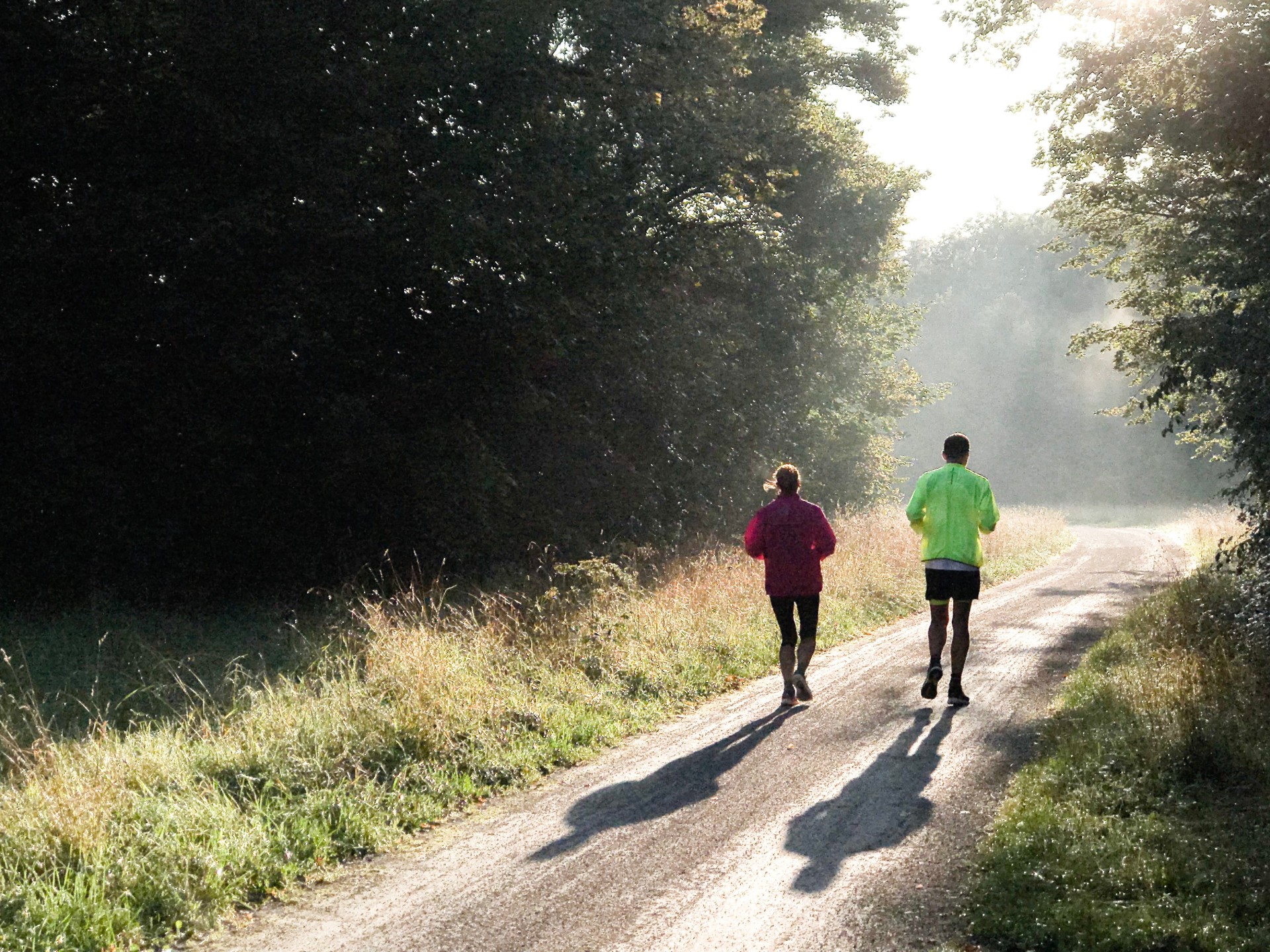 Getting fit can seem daunting, but it doesn't need to be. It's how you approach exercise that really impacts your ability to keep up with your aspirations.
We've rounded up the best tips to help you stick to your fitness ambitions.
Check in with your motivations
Thinking about why you want to do more exercise is a key first step to achieving your goals. There are lots of reasons why increased movement should be on your list, but some help you stay more committed than others.
While it's perfectly acceptable to exercise to lose extra weight, you risk running out of steam if that's the only reason it's on your list. Focusing purely on weight loss tends to negatively reinforce pre-existing body issues. This makes you feel worse and more likely to give up.
"For lots of women in particular, a lot of exercise activity is framed in terms of getting a 'beach body' or losing weight or toning up," explains This Girl Can campaign lead, Kate Dale. "That doesn't really sustain in terms of motivation. The amount of time it can take to make a real impact on your body shape just through exercise means you'll have lost the motivation before you get there."
Instead, focus on how exercise will make you feel rather than look. Increasing your heart rate pumps oxygen around your body and causes endorphins to be released. This means it can positively affect your health and mood.
Regular movement also has a host of lesser known benefits. This includes increasing energy levels, improving creativity, and supporting mental wellbeing. Being motivated by benefits like these, which you'll see in the short term, will give you a reason to exercise even when you really can't be bothered.
Write down why you want to achieve your New Year's resolutions, and the benefits of doing so.
"It is really important to challenge yourself as to why you want to achieve the fitness goals you want and what difference they will make in your life," explains Dr Goodger. "Being able to articulate their value will help you become more fully invested."
Widen your definition of exercise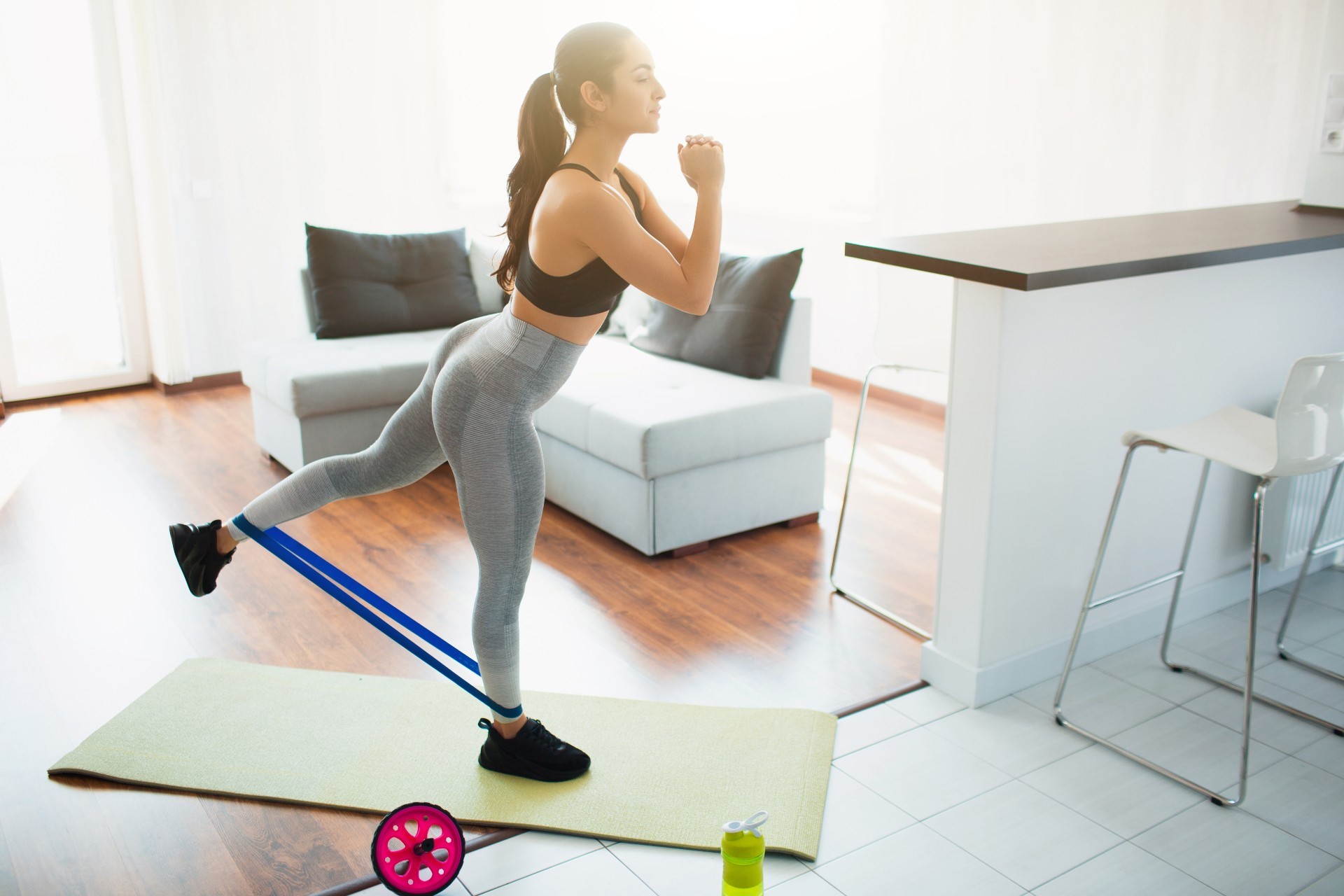 Many of us are put off exercise by memories of school PE lessons or past visits to the gym. The good news is that running on a treadmill for an hour isn't the only form of exercise! What's important is getting your heart rate up – it doesn't matter how you do it.
From climbing and skipping to dancing to music, there are plenty of fun alternatives that meet the criteria. A good measurement for your activity is that you can hold a conversation but not sing a song – so even walking counts!
"There is no such thing as a lazy exercise," says Kate Dale. "If your heart rate's up and you're using your muscles, your body and your head will feel better for it."
Your workout also doesn't need to last as long as you think. NHS guidance for adults is simply 150 minutes of moderate intensity exercise per week. You can split this as you see fit, and even break it down into short bursts.
At-home practices are a great way to squeeze in your exercise. This playlist of ultra-short yoga classes will help you keep on top of things when you only have five or 10 minutes.
Activities like stair workouts can easily be slotted in, too. Research shows that just a small amount of light physical exercise is more beneficial than nothing. Another smart alternative is to go for a walk while you're on the phone. This works for both conference calls and catch-ups with friends!
It's not only about cardio either – it's important to remember your muscles too. Doing two days of muscle-strengthening activities each week will hugely benefit your wellbeing. That doesn't mean you need to be using weights, though. Carrying heavy shopping bags, lifting children and yoga will also do the job.
Get in the right mindset
Shifting your mindset is vital to achieving your fitness goals. Our mindset affects how we approach lifestyle changes. It influences how we think, feel and act, and makes us more open or closed to trying something new.
Luckily, the neuroplasticity of the brain allows us to change our mindset, meaning we can easily rewire how we see situations and develop new habits. According to Dr Goodger, the key to shifting your mindset lies in clearly identifying what you want, and asking yourself what you need to be successful.
"Changing mindset starts with finding the unhelpful habits or patterns of thinking or behaving and developing a plan to rewire them," says Dr Goodger. "A good way to identify the unhelpful habits is to ask yourself what the typical excuses are that you hear yourself saying to avoid doing something."
It's also important to consider what unhelpful or self-sabotaging habits we already have that might hold us back. Thinking about these will allow us to better plan. For example, if you know you're unlikely to enjoy exercising on a cold January morning, then buddy up with a friend.
You're more likely to go as you won't want to let that friend down.
Set realistic goals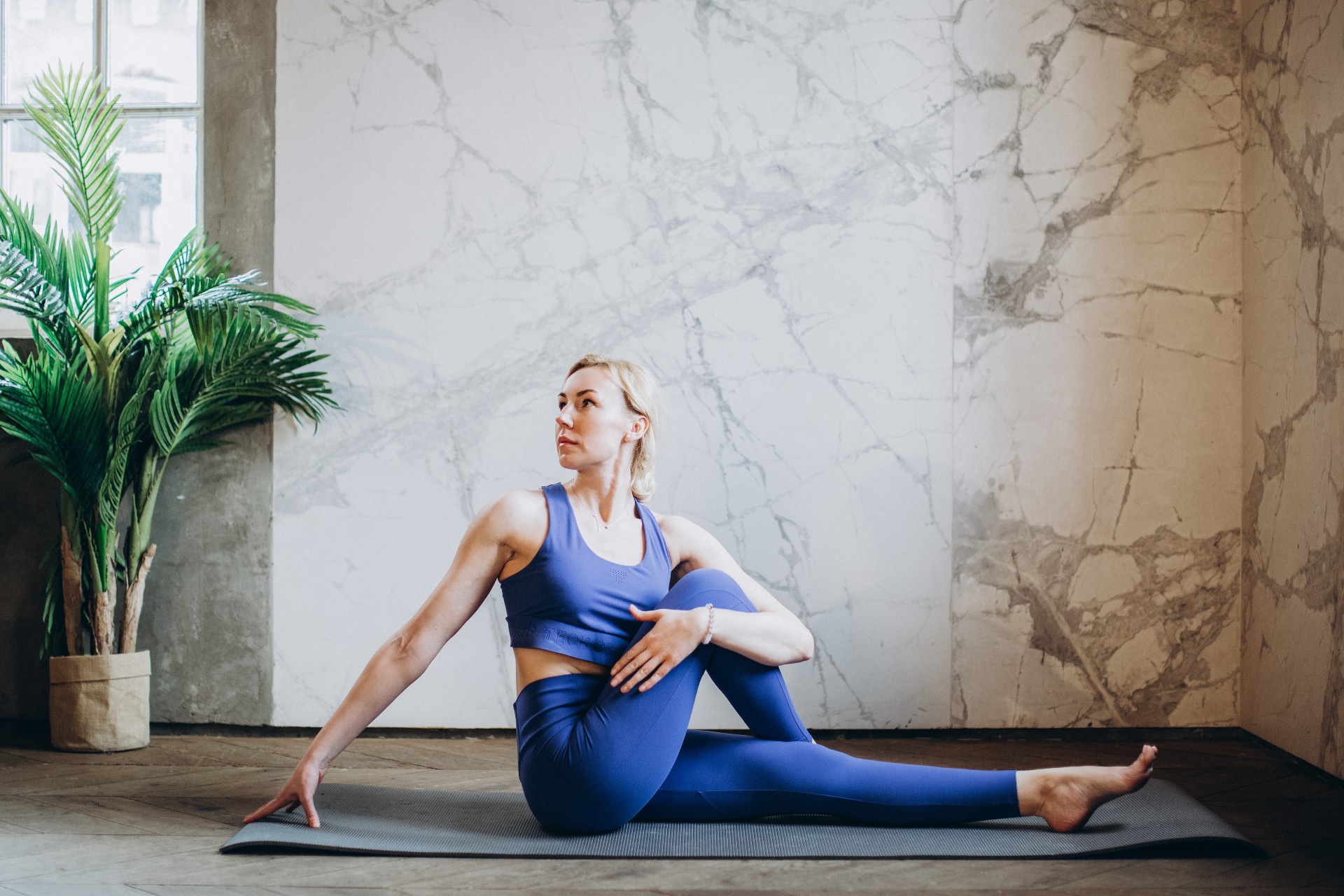 Although it's tempting to try to completely overhaul your life come January, this won't help you in the long run. For a better chance at success, start with small, achievable goals.
According to KitFitness personal trainer, Kat Sterbova, New Year's fitness resolutions usually fail because goals are too unrealistic. Research also shows that small and manageable changes are key to forming habits, since failure can be discouraging.
Making a sudden transition to a strict no-carb diet and cardio five days a week isn't your best course of action if you haven't exercised properly in years. Not only do you risk injury, but it will quickly become too much. After all, a prospective marathon runner doesn't do the whole 26.2 miles on their first go!
Instead, aim to increase your weekly movement. Ease yourself in with less intensive workout options, like yoga or walking, then build it up gradually.
"There is a lot in the saying 'Don't bite off more than you can chew,'" says Dr Goodger. "It's more effective to set a really specific goal over a short period and make sure it includes the simplest thing you can do."
She recommends running your own 'micro-experiment' for a couple of weeks to get yourself started. This can be anything from changing your breakfast habits to include more protein to going for a short walk around the block each day.
If the experiment works, you can then work on extending it into a regular part of your routine. Smaller habits will be easier to adopt and stick with, particularly if you have a busy lifestyle.
Working with a fitness coach can help too, since they'll create a tailored programme that won't overwhelm you. Plus, the accountability will keep motivation going!
Listen to award-winning personal trainer Michael Garry chat to Liz about his top fitness tips for beginners
Schedule it
In order to achieve a goal, you need to make it a priority – and that means allocating time for it.
Whether it's a walk or a HIIT workout, scheduling exercise in a diary or your phone will make it a more concrete commitment. You're far more likely to get distracted doing other items on your to-do list if it's just in your head.
Making time regularly for exercise will also help you to develop it into a habit. Even better, speed this up by doing your workouts on set days, or at the same time each day.
Knowing the details will help you to plan, creating a less stressful experience. Make it easier for yourself by packing your gym bag or laying out any exercise clothes and tools the night before. Not only will it get you going faster, but it will be harder to back out as well.
Record your progress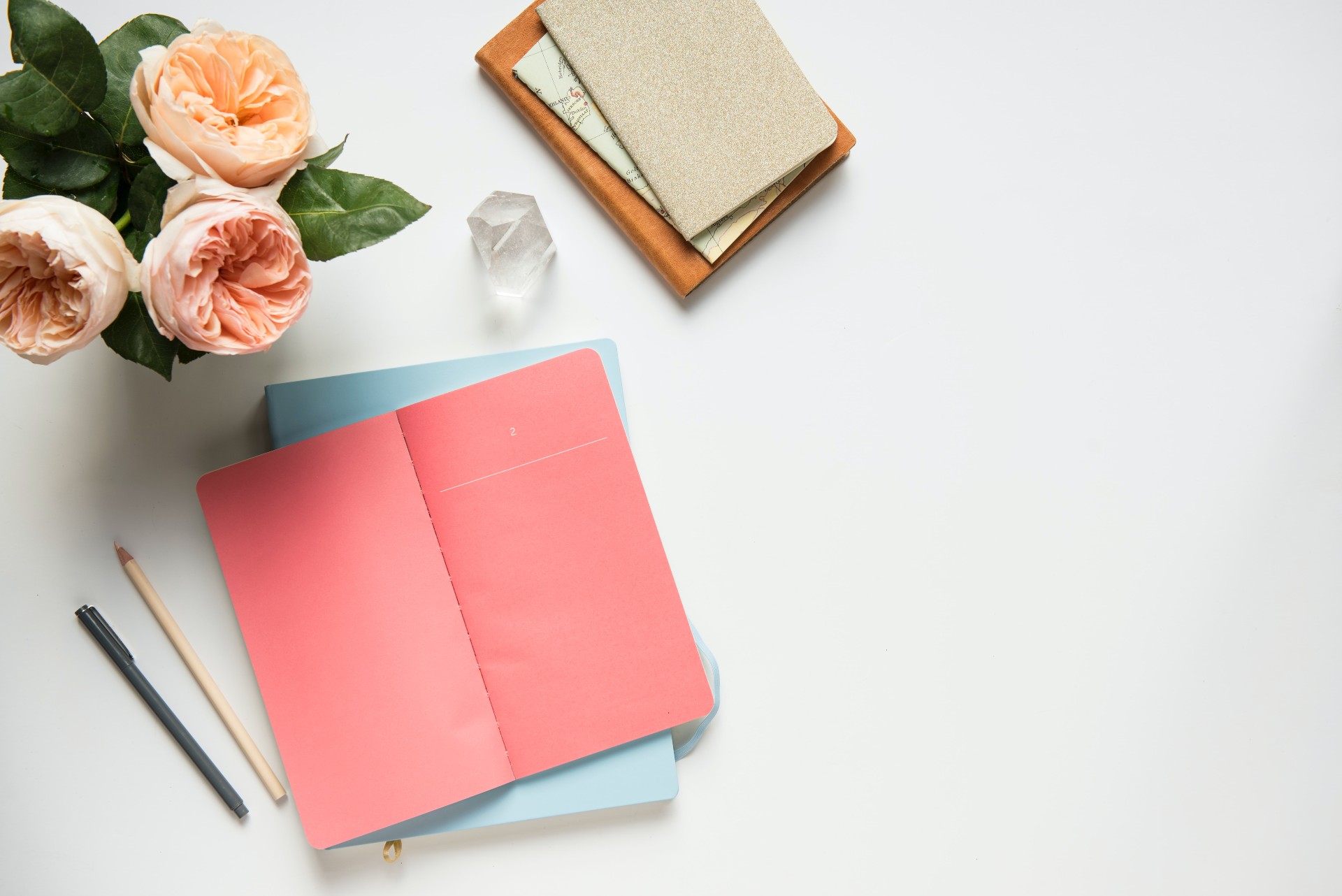 Tracking your progress is a fantastic way to make yourself feel empowered, as well as keeping you motivated.
Personal trainer Kat recommends recording all little progressions, from each kilo lifted to every mile run. Do this in whatever form suits you – through apps, photos, a journal, or even the Notes section of your phone.
Dedicated apps are excellent tools if you're keen to get into a particular sport too. Lapsed runners will love Nike Run Club, which includes guided sessions and training programmes. It also lets you know key stats such as pace, distance and time.
Couch to 5K is also perfect for beginners, since it gradually builds up your running ability over nine weeks. There's a different schedule each week and rest days are incorporated. Cyclists, meanwhile, can use Strava. This popular app lets you track your route using GPS and then share it with the community via its social features. More into weights? Fitbod will help you track your strength-training goals.
Going old-school with pen and paper is another alternative. We love this gorgeous Fitness Planner, which includes sections for tracking workouts, recording meals and reflecting on the week.
Recording your fitness growth also allows you to celebrate small wins. Patting yourself on the back is essential to maintaining motivation well into the year, and this is easier to do if you can visualise how far you've come.
Even better, keep a daily or weekly list of successes that you can look back on when you're feeling uninspired or doubting yourself.
Make it fun
Maintaining motivation isn't easy. Research shows that you're far more likely to stick to an exercise programme if you enjoy it.
Not sure what your sport is? The best way to find out is to try a few. If you don't enjoy it, you can always leave – or in the case of online classes, just close your laptop!
"This isn't PE at school," explains Kate Dale. "You're not going to get detention, you're not going to get lines, you're not going to get judged – they might ask if everything's okay, only because they care, but you can always leave."
Hate running but want something that burns calories? Try skipping, swimming or HIIT workouts instead. Loved netball at school? Rekindle your long lost passion as an adult.
Activities like hula hooping or trampolining let you combine fitness with play. If exercising at home is starting to get boring, a weighted hoop or fitness trampoline is the perfect way to spice it up. Alternatively, mixing up the type of exercise you do will keep you more interested.
Likewise, if the gym isn't for you, don't go. You'll have a better shot at getting fit by choosing an alternative you enjoy more.
Be kind to yourself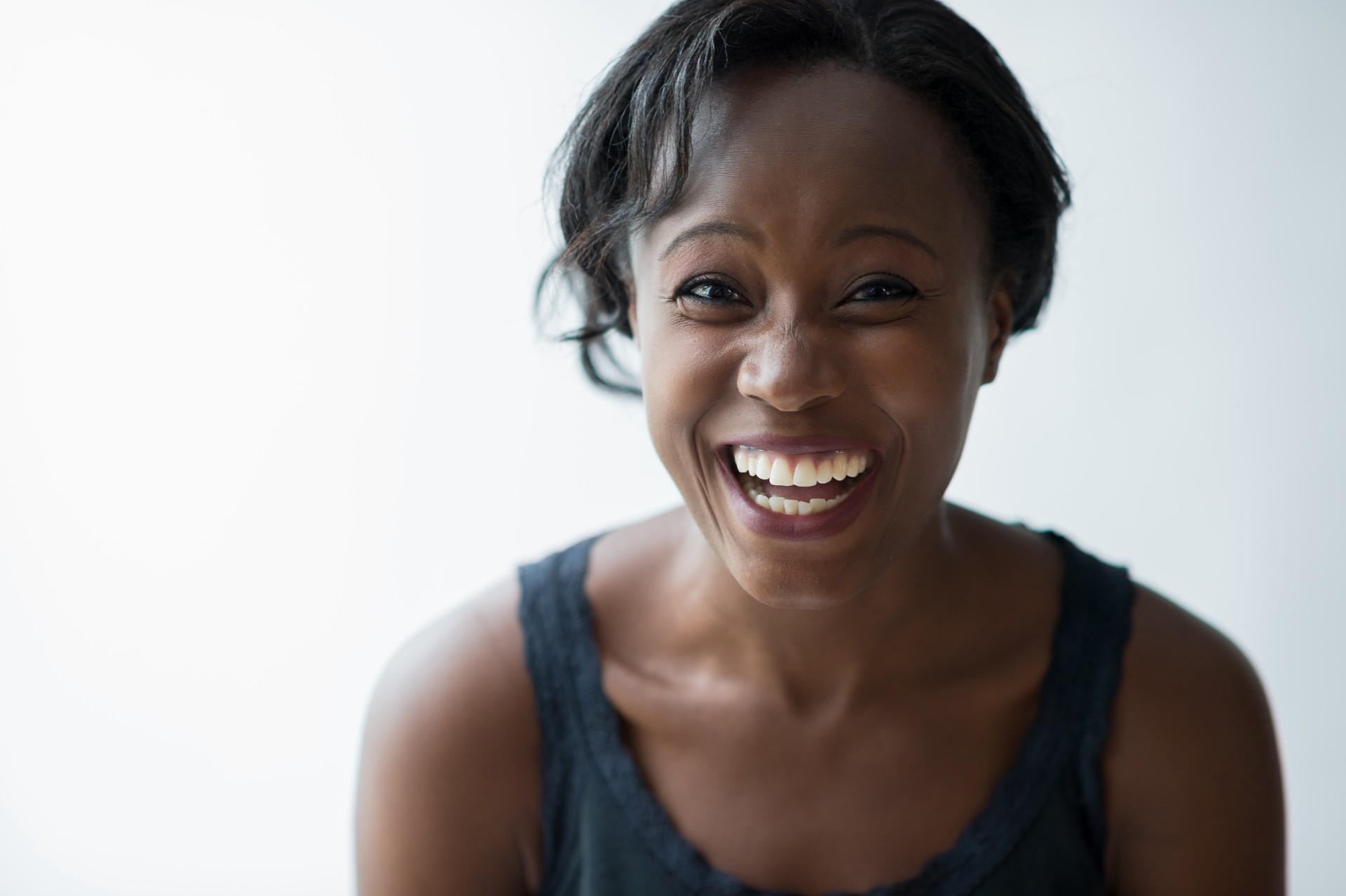 Self-care is always particularly important in winter months, and perhaps this year more than ever. If you want to succeed at your fitness goals, it's important to be kind to yourself.
Try to avoid guilt and don't be too hard on yourself if you stumble – it's normal. So what if you set out to exercise three days a week and only managed two? Any movement is better than none, so celebrate what you did do and try again the next week. Missing the gym a few times isn't going to set you back in the long run, but beating yourself up about it could, because it makes you more likely give up.
It's vital to reward yourself emotionally for what you achieve. Take a 90:10 approach, where you aim to stick to your plan 90% of the week. This will help keep you on track. Taking breaks is also important. Exercise can help with fatigue, but sometimes we really just need a day off.
Likewise, make sure you're eating enough and getting sufficient sleep. A balanced diet and a good night's sleep will improve both your energy levels and stamina. See Liz's favourite energy-boosting foods here.
Be part of something bigger
Joining a fitness community or taking part in a challenge is an excellent way to keep yourself motivated. Solo exercise can be great, but many of us thrive on feeling part of something bigger.
This can be anything from your local tennis club to a charity run. Online communities are a particularly great lifeline, too. We love This Girl Can, Girls Gone Strong and Yoga With Adriene.
Having a fitness buddy will also give you the same kind of connection and accountability on a more personal scale. Research shows that finding a new exercise companion increases the amount of exercise taken, especially if they're emotionally supportive. Doing it with a friend with similar goals will create healthy competition and offer a shoulder to lean on during any lows – plus someone to celebrate with!
Download Liz's guide, A Stronger, Slimmer You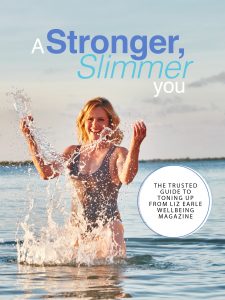 A Stronger, Slimmer You is a compliation of the very best of fitness advice from Liz Earle Wellbeing magazine into an essential e-book. Liz's easy-to-follow, effective workouts are always at your side whenever you need them.  Enjoy more than 30 pages packed with tried-and-trusted, at-home exercises developed by celebrity personal trainer, Michael Garry, and a number of delicious and nutritious, low GI recipes to fuel your body along the way. It truly is a one-stop-shop for tightening bums and tums, toning arms and legs and perfecting posture .
Download A Stronger, Slimmer You
Read more articles like this
Words: Tilly Alexander