The health benefits of skipping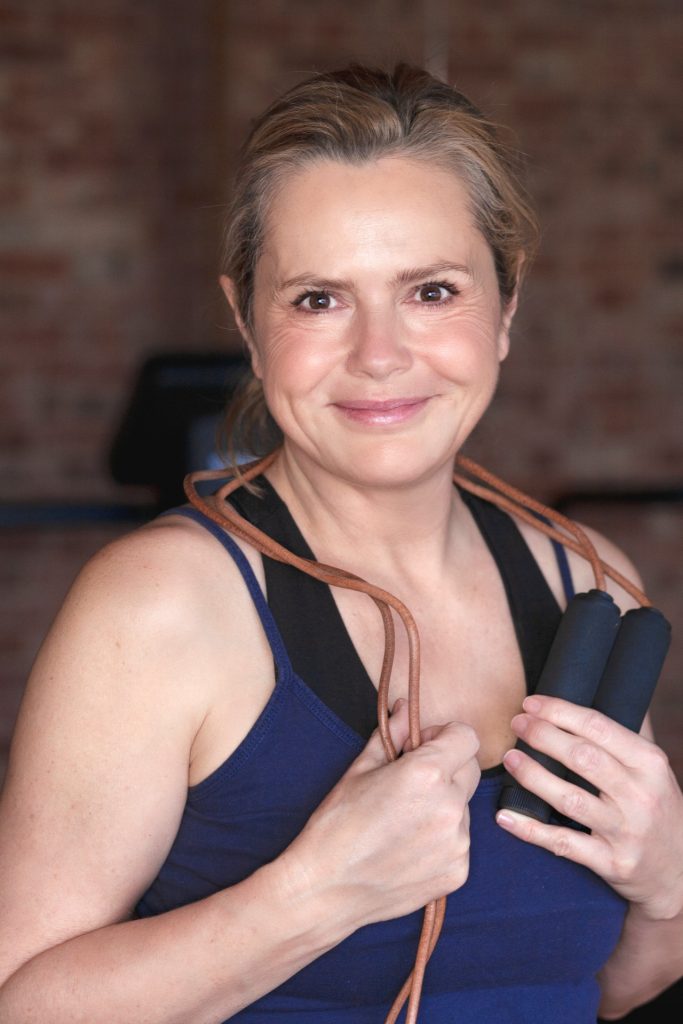 You may feel like your skipping days were left behind in the school playground, but there's a reason you catch boxers and other elite athletes with rope in each hand. The health benefits of skipping are infinite!
With just one inexpensive piece of equipment necessary to get started, it's one of the easiest high-intensity workouts. Plus you don't need a great deal of space either. Liz loves this skipping rope – it even has a built-in calorie counter.
Plus, it's worth investing in a good pair of trainers to support your body while skipping. Liz loves the Adidas Ultraboost trainers. With added cushioning and support, these shoes are super comfortable for working out in.
Once you've got your rope it's a free and easy exercise whenever you need it and it can be a fun and easy way to raise your heartrate. Research suggests that 10 minutes of skipping can be just as effective as 30 minutes of jogging for our cardiovascular system.
Read on to find out more about the health benefits of skipping.
Build strong bones
Skipping is gentler on your legs than running. It tones your calf muscles without strain as it both exercises the muscle group and improves the strength of the tendons and ligaments.
Skipping is also a weight-bearing exercise, which is a great way to build bone density. Just make sure you've got some cushioned shoes before you start to keep you stable.
Strengthen your whole body
Skipping is a full-body workout that strengthens your legs along with your abdominals and arms. By working your abs, skipping can help strengthen your core, which in turn helps to maintain balance.
Most sports and other physical activities rely on stable core muscles, and it'll help with your stability in day-to-day life.
Improve your agility and coordination
If you're the sporty type, skipping is great for agility. It's little wonder that this workout is a favourite of boxers and ballerinas – the activity can help improve your sense of timing. Skipping for long periods of time helps your feet and hands move in harmony. It's an exercise in agility too, keeping you on your toes and your footwork light.
Skipping also trains us to coordinate our hands, feet and brains. If you're interested in games like tennis, skipping can help not only with your stamina, but with your coordination and focus too.
How to find the right skipping rope
To find the right length of rope for you, stand on the middle and pull the handles up until the rope is taut, the ends should now be in line with your chest.
Warm up before you begin to avoid injury. Good technique includes making sure you lift off and land on the balls of your feet and keep looking forward to stop yourself hunching over. You only need to raise yourself a few centimetres off of the floor each time.
Once you've mastered this, skipping is great fun. Whether it brings you back to your childhood or just gets you moving, it's a brilliant way to exercise all of your body, including your brain.
Read more articles like this