5 midlife beauty swaps you need to know about
As we move into midlife, you may be looking to update your beauty routine to adapt to the skin changes that we see at this time.
It's common for our skin to become drier as oestrogen levels decrease around perimenopause and menopause. Fine lines and wrinkles often become more prominent as collagen production does the same. Sometimes, we may even experience acne breakouts due to our changing hormone levels.
We may feel like our skin is less radiant, and our favourite products just don't work the same for us anymore. But with clever tweaks and adaptations to our makeup and skincare routines, we can counter these changes so we feel just as confident as ever.
5 midlife beauty swaps you need to know about
SPF
Many of us may have used a moisturiser with SPF pre-mixed into the formula in our younger years. But upgrading to a specific SPF can ensure we keep signs of premature ageing at bay in midlife.
In fact, most beauty buffs say you should always be using a separate SPF to ensure adequate protection, so this step applies whatever your age.
While a moisturiser with SPF does provide some protection, it's unlikely we're applying enough to reap the full rewards. We need around two-fingers worth of SPF to ensure protection from harmful UV rays that can accelerate the signs of ageing – and keep our levels topped up through the day.
By using a solo sun protection product as the final step in our skincare routines, we can ensure we're getting ample protection.
Our favourite SPF products:
Cleanser
Our skin often becomes drier than we're accustomed to as oestrogen levels drop in midlife. While slathering on rich moisturisers and serums will help, it's also worth taking a look at your cleanser too.
Foaming cleansers tend to be more drying, so we may want to swap to a non-foaming alternative to ensure they aren't further sapping moisture from our skin.
Our favourite cleansing products:
Retinol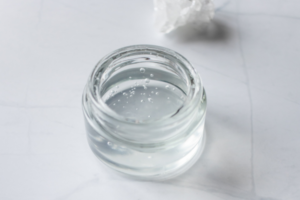 Provided your evening skincare routine already includes a retinol, midlife charts the perfect time to up our game.
Swap out your lower strength retinol for something a little more concentrated. Retinol can help to keep skin plump and fight fine lines by increasing collagen production.
Not only that, but it can help if you're struggling with breakouts too.
Our favourite retinol products:
Lightweight foundations
When picking a foundation or base in midlife, opt for something lightweight.
Heavier and matte formulations have a tendency to settle into fine lines and accentuate any dryness you may be experiencing. Choosing a lightweight base with hydrating ingredients will ensure you're left with as natural finish as possible.
You can still set your foundation with a very thin veil of loose powder, if you feel you need it.
Our favourite foundations: £26
Creamy formulas
Choosing creamy and glowy formulations can add radiance back into the skin. Just like your foundation, creamy formulas won't dry out the skin as much as powders or make any fine lines more prominent.
You can get your hands on cream blushers, bronzers, highlights and eyeshadows now too.
Our favourite creamy formulas:
A final note
Let's not forget that there are no hard and fast rules when it comes to midlife skincare and beauty. You can absolutely try makeup trends and the latest skincare launches, whatever your age.
It's about knowing how to make these trends work for you and pick ingredients that suit your skin type.
Read more features like this