8 best facial SPFs for mature skin
Applying the best SPF for mature skin can help to keep our complexions protected from harmful UV rays and sun damage, which may otherwise cause skin cancer and premature skin ageing.
While we may want to up our SPF protection as summer rolls around, experts say it's important to wear this skincare saviour all year round.
Mature skin is often drier and can be more sensitive due to changing hormone levels, so look for gentle, hydrating ingredients in your sun protection.
With this in mind, here are our picks of the best facial SPFs for mature skin.
8 of the best SPFs for mature skin
UpCircle SPF 25 Mineral Sunscreen – £27.49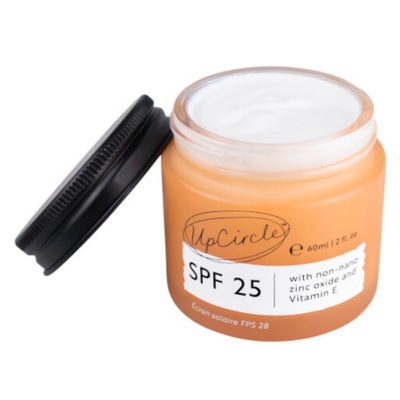 Mineral sunscreens are a great choice for sensitive, mature skin as they contain less harsh chemicals and ingredients. Instead, they use minerals like zinc oxide and titanium dioxide to deflect the sun's rays and are often reef-safe – though do check labels.
UpCircle's SPF 25 Mineral Sunscreen uses a naturally derived non-nano zinc oxide to protect the skin while powerful and upcycled antioxidant raspberry seed oil defends against free radical damage.
'Non-nano' means it is larger than 100nm and therefore won't penetrate your skin. This has also been shown to be the safest option for marine life and reefs.
The lightweight formula quickly absorbs into the skin, and includes hydrating ingredients such as humectant glycerin and soothing aloe vera.
Psst… use the LIZLOVES23 code for 15% off at UpCircle.
Buy UpCircle SPF 25 Mineral Sunscreen
Supergoop! Mineral Sheerscreen SPF30 – £34
Born after founder Holly Thaggard's friend was diagnosed with skin cancer, Supergoop! is changing the sunscreen game.
If white, chalky finishes stop you from wearing sun protection on the regular, Supergoop!'s Mineral Sheerscreen SPF 30 goes almost undetectable with its barely-there finish, making it a great choice for darker skin tones too.
Non-nano zinc oxide helps to keep your skin safe and bush clover extract protects from oxidative stress.
Meanwhile hydrating squalane, sodium hyaluronate and aloe leaf juice keep skin hydrated and smooth. It's also reef friendly. Win win.
Buy Supergoop! Mineral Sheerscreen SPF30
The Ordinary Mineral UV Filters SPF 15 with Antioxidants Sunscreen – £9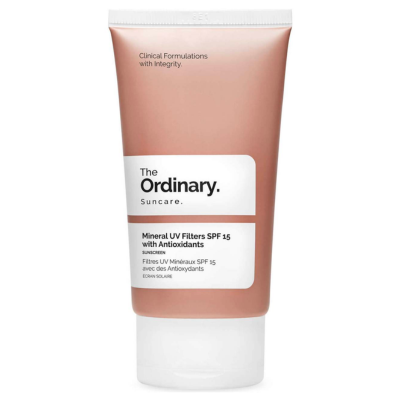 Sun protection shouldn't need to break the bank.
Back with another affordable yet effective skincare solution, The Ordinary's Mineral UV Filters SPF 15 with Antioxidants offers sun protection along with antioxidant, hydration, and anti-irritant support.
The formula is non-comedogenic and mineral-based to reflect the sun's harmful rays away from your skin.
Buy The Ordinary Mineral Sunscreen SPF 15
35 Thousand All-In Day Serum – £50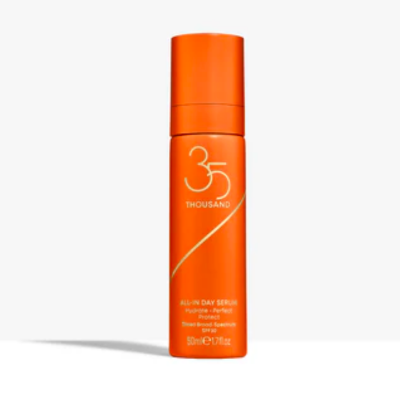 If you want to hydrate, perfect and protect your skin, 35 Thousand's All-In Day Serum will be your new best friend.
This tinted broad spectrum mineral SPF 30 helps to defend against sun, blue light and pollution, and helps to create a flawless, luminous complexion.
Like a soft focus filter, the sheer, blendable and tinted serum-like sunscreen works with most skin tones and types to blur imperfections and give immediate glow.
Plus, don't forget to use the LIZLOVES code for 20% off at 35 Thousand.
Buy 35 Thousand All-In Day Serum
Eucerin Sun Anti-Ageing Sun Cream for Face with Hyaluronic Acid SPF 50 + – £20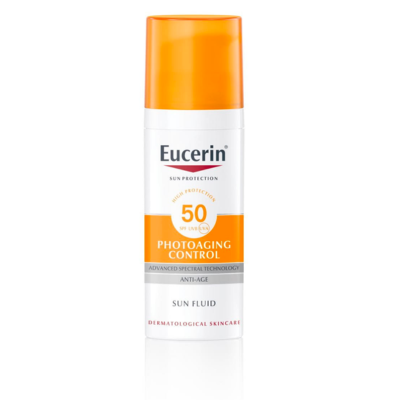 This high protection sunscreen from Eucerin has been designed to protect against sun-induced skin damage, such as age spots, while helping to reduce the visible signs of photoageing.
The formula in this SPF is suited to mature skin as it provides an intense hydration boost with hyaluronic acid. Glycerin also helps to retain moisture.
This can help plump out the appearance of wrinkles and fine lines on the face and décolletage.
Buy Eucerin Sun Anti-Ageing Sun Cream
Avène Very High Protection B-Protect SPF50+ Face Sun Cream for Sensitive Skin – £14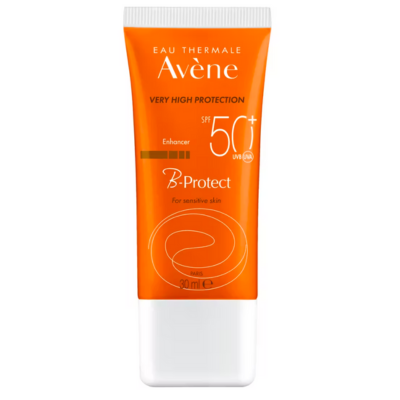 If you want maximum protection with a little tint to even and perfect your complexion, try this offering from Avène.
Formulated with the most sensitive of skin in mind, the 3-in-1 product is anti-UV, anti-pollution and tinted for your best skin yet.
Like the skincare brand's other products, this uses Avene Thermal Spring Water to soothe and soften.
Buy Avène Very High Protection B-Protect SPF50+ Face Sun Cream
PCA Weightless Protection Broad Spectrum SPF 45 – £42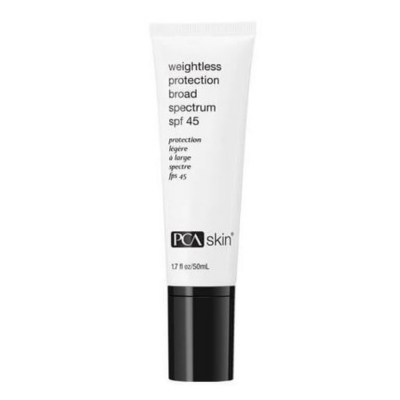 Recommended to Liz Earle by a dermatologist friend, PCA's Weightless Protection Broad Spectrum with SPF 45 is a perfect choice for combination to oily/acne-prone mature skin.
The quick-absorbing and lightweight formula (which also comes with the Skin Cancer Foundation seal of approval) also provides antioxidant protection.
You can also wear this daily under your makeup and the formula doesn't contain oxybenzone and octinoxate, making it compliant with reef safety laws.
Buy PCA Weightless Protection Broad Spectrum SPF 45
La Roche-Posay Hyalu B5 Aquagel SPF30 – £38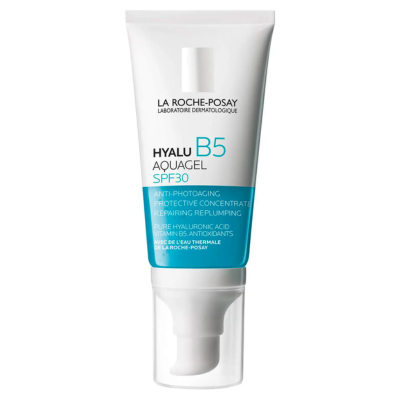 If your skin is in need of some serious hydration, then it will drink up La Roche-Posay's Hyalu B5 UV Serum SPF30.
The fast-absorbing formula has broad-spectrum UVA and UVB defence to help fight the risk of sun damage. And it is also packed with antioxidants to support a protected, comfortable complexion.
Other ingredients include moisturising hyaluronic acid and vitamin B5 to soften and condition.
Suited to all skin types, including sensitive, this serum SPF will leave skin supple and radiant.
La Roche-Posay Hyalu B5 Aquagel SPF30
Read more features like this