Best evening skincare routine in your 50s
The best evening skincare routine in your 50s can help to keep your complexion feeling healthy and radiant.
The average age women enter menopause in the UK is 51. This transition often makes our skin feel drier than it did in our 30s and 40s as oestrogen levels nosedive. Picking ingredients that are hydrating and nourishing can help you deal with these changes.
Collagen production slows down further as a result of the menopause too, meaning you may notice more fine lines and wrinkles. Choose ingredients such as glycerin, peptides, ceramides and hyaluronic acid to plump out fine lines.
Keep reading for our pick of the best products for an evening skincare routine in your 50s.
You don't need every skincare step here. Pick from the categories you like to include in your routine. We'd always suggest a cleanser and moisturiser as your basics, plus an SPF for the daytime.
The best evening skincare for your 50s
Best evening cleanser in your 50s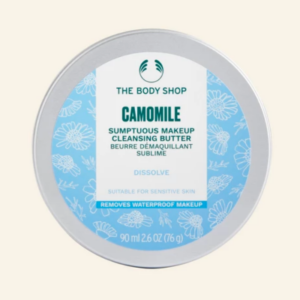 A richer cleanser than you would use in the morning can help to whisk away the build-up of the day, including SPF and makeup.
As mature skin in its 50s is often on the drier side, you may want to swerve foaming cleansers. These can sometimes leave your complexion feeling stripped by disrupting its PH.
A firm favourite for a reason, The Body Shop's Camomile Sumptuous Makeup Cleansing Butter (£12) takes away the day, easily melting away makeup and SPF. Skin is left feeling nourished and silky soft.
By Sarah's Oil-to-milk Cleanser deeply cleanses the skin, removing sun protection and makeup with ease. It uses a blend of six plant oils, including grape seed oil, which gently cleanses the skin while contributing to the formation of moisture-locking ceramides on the skin. Use the LIZLOVES affiliate code to save 20% off your order.
And not forgetting Liz Earle Cleanse and Polish, which remains a firm favourite in Liz's skincare routine. Liz left the beauty company many years ago now but still uses the products she helped to formulate.
Perfect for mature skin, this rich and creamy cleanser, used with a muslin cloth, gently exfoliates and removes daily grime, pollutants and makeup.
Best evening serum in your 50s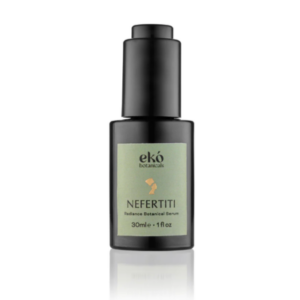 A nighttime serum in your 50s can lock in extra hydration overnight so you wake up with radiant and glowing skin.
Made with maturing and darker skin tones in mind, we love the Nefertiti Radiance Botanical Serum from Ekó Botanicals (£95).
This potent serum delivers immediate nourishment to help visibly minimise any fine lines, boost skin's natural collagen and hydration, plus firm skin and diminish dark spots.
Ingredients include a nutrient-rich blend of over 30 botanical extracts and plant oils carefully selected to accelerate the skin's renewal process. You can use the LIZLOVES code for 20% off at checkout.
Estée Lauder Advanced Night Repair Serum Synchronized Multi-Recovery Complex (£65) comes with scores of five star reviews – and for good reason.
The evening serum helps to fight the effects that environmental stressors such as pollution and a lack of sleep can have on our skin, such as accelerated ageing.
Advanced Night Repair helps to promote the skin's natural renewal cycle, infusing it with 72-hour moisture and targeting dryness, fine lines and wrinkles.
Best evening eye cream in your 50s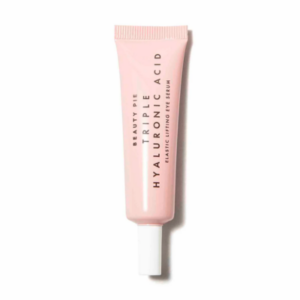 Want to banish dark circles by morning? An eye cream can help to brighten the under eye area and smooth out any fine lines.
Beauty Pie's Triple Hyaluronic Acid Elastic Lifting Eye Serum (£18 for members)  provides intensive hydration and visibly reduces the appearance of wrinkles, crow's feet and sagging of the upper eyelid.
Not only that, but this skincare hero also brightens dark under-eye circles. You can use the LIZLOVES code to save £10 on your Beauty Pie membership.
UpCircle's Eye Cream with Hyaluronic Acid and Coffee comes dermatologist-approved with eco credentials.
The natural cream refreshes and renews, soothing skin after a long day. Plus, use the LIZLOVES code to save 15% at UpCircle.
Best retinol in your 50s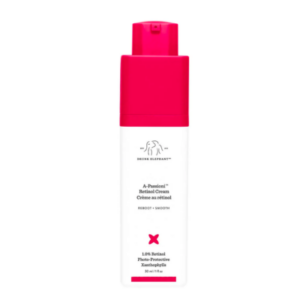 As we move into our 50s, we may want to step up our retinol game to keep skin looking smooth and plump.
Trinny London's Overnight Sensation (£69), an intense retinoid treatment, helps to visibly firm mature skin and improve the appearance of fine lines and wrinkles with retinal+ and intelligent granactive retinoid.
If you've experienced skin flaking and peeling when using retinol in the past, you can expect none of the side effects with this product according to the brand.
Drunk Elephant A-Passioni Retinol Cream (£53.60) is a potent formulation of 1% retinol, plus extracts of passionfruit, apricot, kale and winter cherry and firming peptides and essential fatty acids.
Promoting skin renewal and boosting collagen production, this intensive treatment minimises fine lines and dark spots for vibrant, healthy-looking skin by morning.
Best evening moisturiser in your 50s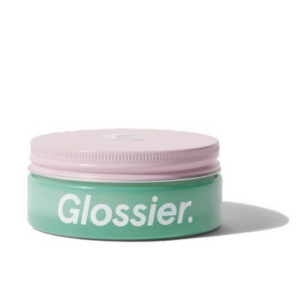 Finish up your evening skincare routine with a rich, intensive moisturiser to add hydration as you sleep and seal in the work of your previous products.
ARK Skincare's Age-Defy Repairing Night Treatment (£40) has been specially formulated for skin in its 50s and beyond. Beauty sleep bottled up, the night cream helps to rejuvenate tired and damaged skin overnight. Ingredients include hyaluronic acid for moisture, blackcurrant seed oil to soothe and brighten, goji berry for antioxidant protein and abyssinian oil to smooth lines and nourish.
Glossier's After Baume (£28) cocoons dry skin with moisture magnets glycerin and cupuaçu butter. The formula helps dry skin bounce back and lock in hydration for up to 24 hours. The moisturiser has also been awarded the National Eczema Association Seal of Acceptance so is perfect for sensitive skin.
Read more features like this