Best evening skincare routine in your 40s
It's no secret that your skin changes with age. And as we move into our 40s, we may notice skin feels less firm, with a few fine lines here and there as collagen production slows down.
As we approach perimenopause and menopause, our skin might start to feel drier as oestrogen drops, too. You may also have pigmentation as a result of sun damage and not being diligent with your SPF.
Skincare products you've always sworn by may now not be providing the results you want. But with the right formulations, the best evening skincare routine for 40-year-olds can help to smooth out these changes you may be experiencing.
You don't need every skincare step here. Pick from the categories you do like to include in your routine, although we'd always suggest a cleanser and moisturiser as your basics.
Best evening skincare for your 40s
Best evening cleanser in your 40s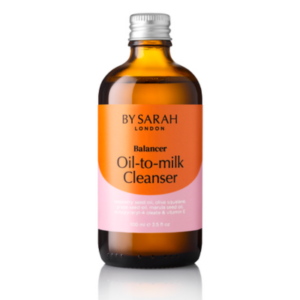 Cleansing skin in the evening before bedtime ensures skin is free from the day-to-day build-up of dirt and makeup. You can use the same cleanser as you use in your morning skincare routine – but you might prefer a deeper cleanse at night.
In your 40s, you may prefer to use rich and creamy cleansers as they will nourish skin without leaving it feeling stripped of its natural oils, which some foaming options can do.
Elemis' Pro Collagen Cleansing Balm (£46) whisks away makeup and grime. With fatty acids to retain moisture and improve the look of skin elasticity, it's perfect for skin in its 40s.
By Sarah Balancer Oil-to-Milk Cleanse (£43) makes light work of dissolving daily grime and cosmetics – and is suitable for even the most sensitive of skin.
It transforms into milk on contact with water, before melting away pollution, sunscreen and makeup – including waterproof mascara. You can use the LIZLOVES affiliate discount code to save 20% at By Sarah London.
Best PM serum in your 40s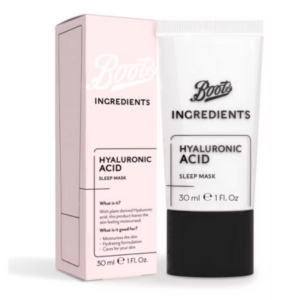 If you prefer, you can follow up your evening cleanse with a serum designed to be used at nighttime. These can either add extra hydration with ingredients such as hyaluronic acid, or target fine lines and wrinkles with ingredients like retinol.
Boots Ingredients budget-friendly Hyaluronic acid Sleep Mask (£5) helps to hydrate skin overnight without breaking the bank.
Beauty Pie's Super Retinol (£20) can help to improve the appearance of fine lines, wrinkles, pores and pigmentation. If you're new to retinol, use one with a lower potency such as The Ordinary Retinol Serum 0.2% in Squalane (£6.90).
If you find your skin is too sensitive to retinol, try bakuchiol – a plant-based ingredient shown to have similar skin-smoothing results without the irritation. We love By Sarah's Bakuchiol Daily Recovery Booster (£19).
Best eye cream in your 40s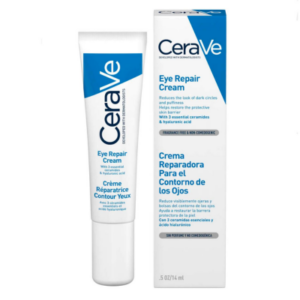 Whether you place an eye cream in your morning or evening skincare routine (or both!) is your preference.
Ole Henriksen Banana Bright Eye Crème (£37) contains vitamin C to diminish dark circles and improve the appearance of crow's feet, and is one of our favourite eye creams to use when in your 40s.
Developed by dermatologists and with a budget-friendly price tag, CeraVe Eye Repair Cream (£14) visibly brightens the under-eye area and reduces any puffiness.
Best night cream in your 40s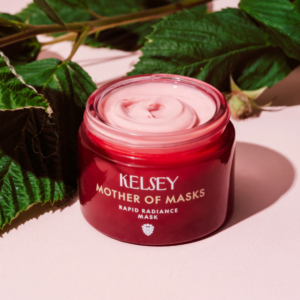 If you like to have a separate moisturiser in your evening routine to your daytime one, choose a formula that will nourish and cocoon skin overnight in additional moisture.
Our skin rests and repairs overnight and it can be a great time to lock in hydration so you wake with a healthy, dewy complexion.
We love REN Evercalm Overnight Recovery Balm (£45) to lock in moisture as you sleep. The formula melts into the skin and can be used on sensitive skin.
Kelsey Skin Midnight Reset Overnight Sleeping Balm (£50) contains hyaluronic acid, raspberry seed oil and fermented probiotics to boost skin renewal, firmness and radiance while you slumber. Use the LIZLOVES affiliate discount code to save 15% at checkout.
Read more features like this