How to transition to grey hair – and our favourite products to help
Considering transitioning to grey hair? As we get older, it's common for our hair to turn grey. We might even notice stray greys as early as our twenties, especially if our locks are dark due to the colour contrast.
The odd silver strand is easy to cover up (or cut off!). But if you're fed up with covering ever-greying roots, you might be thinking about how to transition to grey hair and ditch trips to your colourist or home box-dyes for good.
While the first two to three months of growing out greys can be tricky to get used to, here's how to make the transition a little easier.
How to transition to grey hair
Cover-up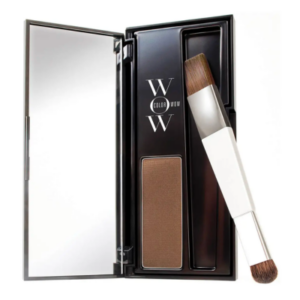 There are a number of products available that can cover up grey roots as they grow out that don't involve dye. These can be especially helpful in the first stages of the grey hair transition.
Color Wow Root Cover Up is a lightweight powder to diminish the look of regrowth, greys and sparse areas. It comes in several shades to ensure an undetectable match.
Oribe Airbrush Touch-up Spray helps to cover roots in just a few bursts. The spray contains microfine pigments that blend seamlessly in a quick-drying formula.
You may even be able to use an eyeshadow that matches your roots to blend in any greys as you grow out your hair. Simply apply with a small brush, before blending out.
Cut and colour
Speak to your hairdresser to see what your options are when growing out your greys.
Having your hair cut quite short can help your greys grow in quicker, and cut off lengths that don't match. This can be a big change if you're used to having long tresses, so you might not want to take the plunge with a new style.
You may be able to have strategically placed highlights or lowlights to blend the greys into your hair better to make them less noticeable.
Bleaching your hair all over to match your roots may also be an option for you.
Upkeep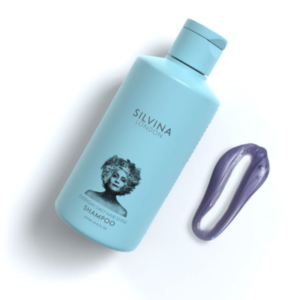 As your grey hair grows out, you may notice it taking on unwanted yellow tones over time due to pollutants.
Using a purple or blue-toned shampoo and conditioner designed to knock out these hues can help.
We love Silvina London Grey Hair Shampoo and Conditioner to upkeep grey tresses. The duo helps to soften and add shine, avoiding brassiness without your hair turning blue.
Grey hair can be on the drier side, so choose hydrating haircare to keep your mane in tip top condition.
Olaplex No.4p Blonde Enhancer Toning Shampoo helps to cleanse, tone and repair greying hair. The shampoo neutralises brassy tones while intensely moisturising and brightening the appearance of your strands.
It can be easy to overdo purple and blue shampoos, so you may want to alternate your washes with a regular shampoo to ensure the colour doesn't build-up too much.
Watch grey hair model and magazine contributor Silvina Neder share the things she learnt from embracing her greys below:
View this post on Instagram
Read more features like this