8 best eye creams to wake up tired eyes
Brightening dark circles, diminishing crow's feet, reducing puffiness… eye creams promise to solve a lot of our common skincare concerns. But with so many on offer, which are the best eye creams out there?
Here, we share the best eye creams for mature skin so you know what's worth your hard-earned cash.
Is an eye cream really necessary?
Before we get into it, lots of regular moisturisers can be used on the eye area. But, if you want to specifically target the eye area in midlife, you may want to include an eye cream in your morning and/or evening skincare routine.
Eye creams can also provide active ingredients, such as retinol, in lower doses to ensure they don't irritate your delicate under-eye area, which can often be more sensitive, too.
When do I apply an eye cream?
Knowing what order to apply your skincare can be confusing.
This infographic explains the order to apply eye cream in both day and night routines:
View this post on Instagram
The best eye creams for common mature skincare concerns
Balance Me Wonder Eye Cream – £22 – use LIZLOVES for 20% off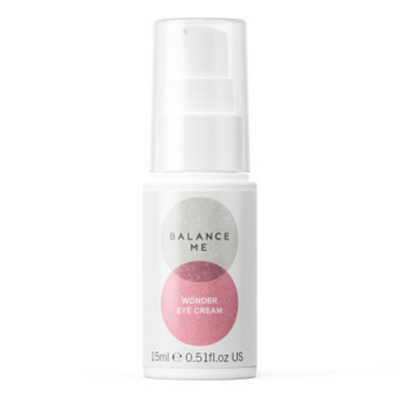 With cucumber, aloe and chamomile, Balance Me Skincare's Wonder Eye Cream firms, soothes and brightens the delicate eye area.
The formula uses hyaluronic acid  to deeply hydrate the skin making it a perfect addition to your skincare routine.
Balance Me's cream also utilises witch hazel to help reduce the appearance of dark circles and puffiness.
Buy Balance Me Wonder Eye Cream
Ole Henriksen Banana Bright + Eye Crème – £37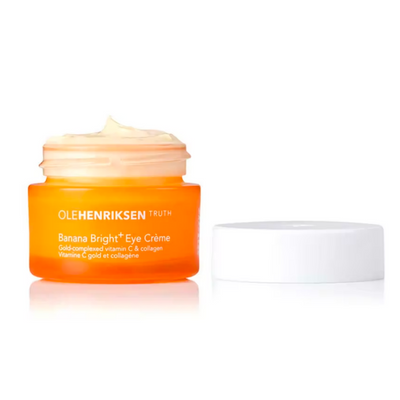 A firm favourite for many, Ole Henriksen's Banana Bright eye cream works to brighten and diminish dark circles. It also helps makeup sit better on the skin, with ingredients such as vitamin C, bioflavonoids and orange extract.
The fragrance-free formula uses light-reflecting yellow mineral pigments to colour correct and revive tired eyes.
Bioflavonoids neutralise free radicals and other environmental aggressors, while hardy orange extract compliments the vitamin C to brighten and reduce the look of dark spots.
Buy Ole Henriksen Banana Bright + Eye Creme
UpCircle Eye Cream with Hyaluronic Acid and Coffee – £19.99 – use LIZLOVES23 for 15% off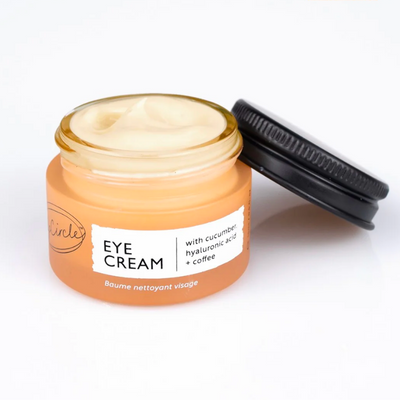 Like a cup of coffee for your under-eyes, UpCircle's eye cream packs a caffeine punch to wake up the under-eye area.
Formulated with coffee oil extracted from repurposed grounds, anti-inflammatory maple bark extract, a by-product of the wood industry, plus plumping and hydrating hyaluronic acid, it brightens, refreshes and renews.
Dark circles are reduced and fine lines improved with this gentle yet effective, dermatologist-approved eye cream.
Clinique All About Eyes – £33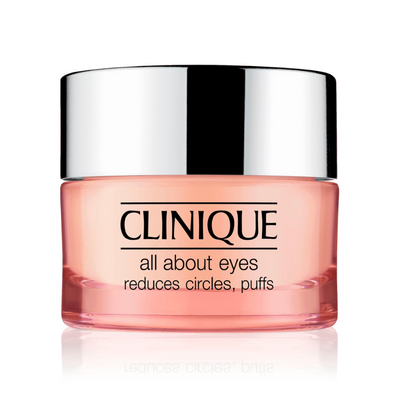 Clinique's best-selling All About Eyes cream brightens, refreshes and revitalises for the day ahead.
Developed to intensely hydrate and soothe, the lightweight cream-gel formula helps to reduce puffiness, dark circles and fine lines.
It also wears well under makeup and can be used as a primer for the eye area.
Body Shop Vitamin E Eye Cream – £14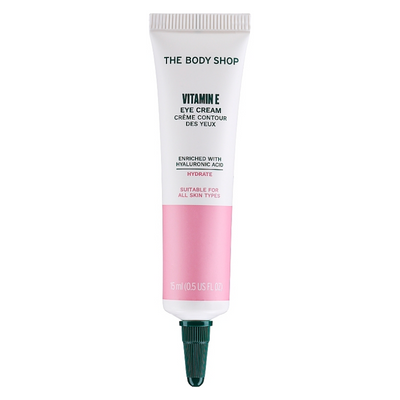 Enriched with 94% natural ingredients, Body Shop's Vitamin E Eye Cream smooths and plumps the under-eye area.
The cream is rich and soothing, with hyaluronic acid to attract moisture into the skin, leaving eyes feeling refreshed and pampered.
Body Shop's eye offering is perfect for mature skin too, as it uses vitamin E – known for protecting and moisturising a delicate complexion.
Buy Body Shop Vitamin E Eye Cream
Beauty Pie Super Retinol Eye Cream – £15 for members – use LIZLOVES for £10 off membership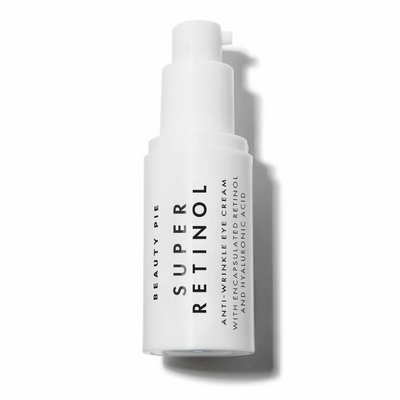 A skincare star, the hype around retinol is real. And, if you're looking to target fine lines and wrinkles around the eye area, a retinol can help.
Retinol increases collagen production in the skin to improve lines, wrinkles and pigmentation over time.
That being said, it can be a potent ingredient. Choosing a retinol designed specifically for the eye area can ensure you don't irritate your skin.
We love Beauty Pie's Super Retinol Eye Cream. With slow-release retinol microcapsules (1%), hydrating hyaluronic acid, allosteris to slowly reduce the appearance of wrinkles, and bioflavonoids to brighten, it's a popular and effective option.
Note: if you have super sensitive skin, you may want to swerve retinol.
Buy Beauty Pie Super Retinol Eye Cream
Kiehl's Creamy Eye Treatment with Avocado – £25.50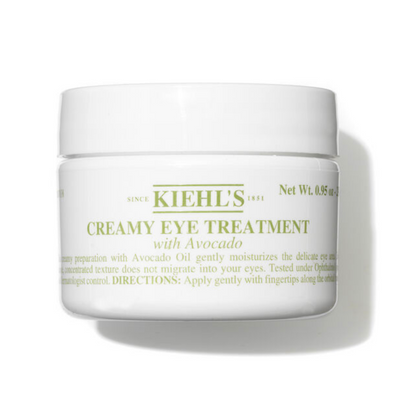 Looking to deeply hydrate the skin? Gentle yet effective, Kiehl's rich and creamy Avocado Eye Treatment is enriched with avocado to gently moisturise the delicate eye area.
Ingredients such as avocado oil and shea butter have been selected to leave the eye area feeling nourished and instantly hydrated.
If you have particularly sensitive eyes, Kiehl's says its formula does not migrate into eyes and is perfect for even sensitive skin types.
Buy Kiehl's Creamy Eye Treatment
CeraVe's Eye Repair Cream – £14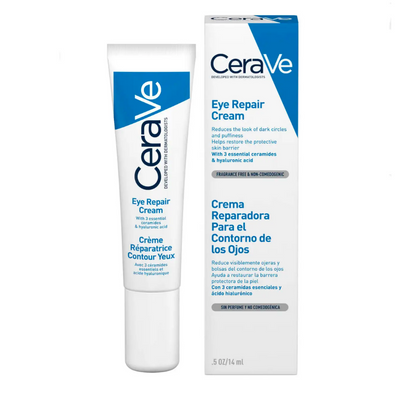 Struggling with under-eye bags? Developed by dermatologists and with a budget-friendly price tag, CeraVe's Eye Repair Cream visibly brightens the under-eye area and reduces any puffiness.
With a blend of ceramides, hyaluronic acid and a marine and botanical complex, skin is moisturised and soothed.
The cream is also suitable for sensitive skin.
All prices correct at time of publication. Please note, we may make a small affiliate commission from any purchases you make through the links listed above. We never allow this to bias our coverage. Find out more about our affiliate policy.
Read more features like this