Our favourite female founders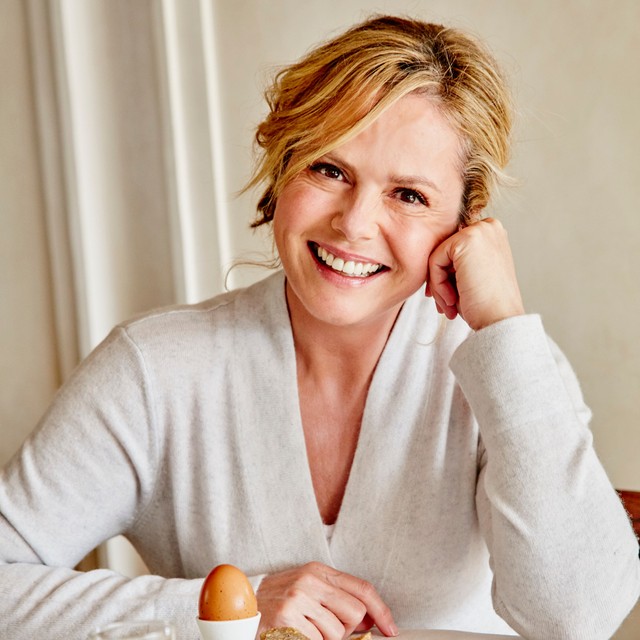 Entrepreneurial women are, happily, no longer a new thing. Our very own Liz Earle started her first company well over 20 years ago, paving the way for natural skincare in the UK. While she's since parted ways with the beauty company, Liz continues to thrive in business, heading up Liz Earle Wellbeing as Editor in Chief, running Liz Earle Jewellery and also founding a charity, Live Twice.
Numbers of entrepreneurial women continue to bloom all over the world, with some fantastic female-led businesses offering a range of products and services.  
We've picked some of our favourite brands from entrepreneurial women for you to discover and perhaps inspire you to kickstart your own empire.
The Healthy Juice Company, Rosie Dickinson
Rosie Dickinson has enjoyed a long and successful career in the food industry, setting up her own catering company in 2000. But it wasn't until her eating habits started to catch up with her that she realised the health benefits of juicing.
"I've been in the catering business all my working life, so I've always prepared high-quality raw ingredients from scratch, explains Rosie. "But I often ate on the run and in such a rush that food would be swallowed almost unchewed. Some nights I would arrive home at 4am to be up again at 6am to start prepping for the next day. I was unkind to my body, especially my digestive system. No surprise then that I developed digestive issues – dysbiosis and an H. pylori infection."
It was from here that Rosie began to seek the advice of a naturopath and began her journey into gut health and juicing. Just a few short years later, The Healthy Juice Company was born, providing high quality products cold-pressed and delivered in glass bottles and earth-friendly packaging.
"I love that I supply a product to my customers that can improve their health," says Rosie. "The way you feel when your body is properly nourished is incredible. You glow from the inside out. You have amazing energy without slumps, and better mental clarity. It's how you should feel every day."
LBB Skincare by Nnenna Onuba
Nnenna Onuba is the force behind LBB Skincare, redefining how busy people approach self-care. In just a few short years, she has gone from working as an investment banker to launching her own high-performance skincare and wellness brand. While for many this would be an incredibly daunting task – even without a global pandemic – Nnenna's head for business, customer-first approach and unwavering dedication to quality has seen LBB go from strength to strength.
"LBB was born from a need to fit into, rejuvenate and restore balance to an on-the-go lifestyle," explains Nnenna. "It's been eye-opening listening to my customers and understanding how they continued to use their products during the pandemic. Many created mini balance-restoring rituals. This highlighted that the real value was in the pockets of me-time. LBB stands for Life is Beautiful in Balance and we've refocused on Balance."
With a tightly curated edit of simple multi-tasking and versatile products, LBB Skincare leaves you feeling confident and calm in minimal time. Nnenna is transforming the skincare market, proving it's possible to show up as your best self without needing a cupboard full of products or bucketloads of time.
Find out more about LBB Skincare
Read our interview with Nnenna
Disciple by Charlotte Ferguson
Psychotherapist-turned-entrepreneur Charlotte Ferguson started Disciple after noticing a link between skin conditions and mental health through her work in the NHS.
"A lot of my clients were being referred from the dermatology department," Charlotte explains. "There's actually a big crossover between dermatology and mental health – many people with a mental health issue will also have problems with their skin.
"In my own personal experience, I was also very tired and not looking after myself properly. Working in the NHS is hardcore! As a result, I also had chronic adult acne too.
"I became really interested in the link between stress and the skin and started playing with different botanicals and mixing up my own face oils at home. This eventually led to the products that started Disciple – natural plant oils with adaptogens. Adaptogens are natural plant extracts to help the body deal with stress internally. Each product also contains a prebiotic to feed the good bacteria on the skin."
Since its early inception in late 2018, Disciple has continued to boom and is now stocked in various stores across the country, including big names like John Lewis.
Ruby Hammer by Ruby Hammer
Ruby Hammer is one of the most respected makeup artists in the beauty industry. With a career that spans more than 25 years, Ruby has worked with some of the most famous models, photographers and stylists in the world.
Her self-named brand features a capsule collection of beauty tools to help you perfect your look at home. We love her innovative magnetic brushes. These must-haves for your beauty bag feature interchangeable brush heads. Each works with cream, powder and liquid formations, meaning you can use your favourite makeup products at home.
"I wanted to make something that is inclusive of other brands," says Ruby. "I made the collection with myself in mind – it's a reflection of what I want out of brand. Our products are affordable luxury. They're functional, but will also bring you a bit of joy in a classy way!"
Find out more about Ruby Hammer
Beauty Pie by Marcia Kilgore
When it comes to business, Marcia Kilgore knows her stuff. Having founded her first company, Bliss, in 1996, she's since gone on to create some of the world's most recognisable brands. From Soaper Duper to FitFlop, Marcia's entrepreneurial spirit knows no limits. Her most recent endeavour, Beauty Pie, launched in 2016. In just a few short years, the subscription-based company has gone from strength to strength, and is singlehandedly shaking up the beauty industry as we know it.
"I started Beauty Pie after looking at certain trends like Netflix with membership access, Everlane with price transparency and iTunes, where you pay for the songs you really want," says Marcia. "I realised that brands are becoming more and more irrelevant for a lot of people. It was obvious to me that something like Beauty Pie could work.
"With Beauty Pie, you get five times more for your money by buying the best beauty formulations from the best manufacturers, but without the branding mumbo jumbo, the middlemen and the ridiculous markups."
So what advice does Marcia have for starting your own business?
"Read absolutely everything," she says. "Every business book you can get your hands on. Every case study. Listen to every podcast. Study psychology. Don't be afraid of your weaknesses. Spend ten minutes a day on your weakness, so that it's not scary anymore. M Scott Peck pointed out in A Road Less Travelled that you need to remember everything is your choice.
"Your choices are the reason you're in your situation. Take responsibility for where you are, or where you're not. Then you have all the power."
Read our interview with Marcia
Save £10 off your first month or your first annual fee with the code LIZLOVES at checkout.
The Travelwrap Company by Niamh Baker
Niamh Barker founded The Travelwrap Company in 2007 after being inspired to make travelling a more luxurious experience. It has quickly grown into an international brand, and its cashmere wraps are sold in 22 countries around the world.
"I used to do a lot of business travel and always hated the blankets given out on flights," explains Niamh. "The Travelwrap is a Scottish cashmere knitted wrap. I think of it as a special luxury blanket for grown-ups to take with them wherever they go.
"Our first Travelwrap went on sale in 2008, and the same year our concept won The UK Giftware Association Luxury Gift of The Year. The following year, we won Best New Business at the International Stevie Awards for Women in Business. We knew we were on to something!"
The Travelwrap Company offers Liz Earle Wellbeing readers 10% off their entire range with the discount code LIZLOVES21.
Find out more about The Travelwrap Company
House of Lilah by Chantal M'Biki
Chantal M'Biki is the founder of House of Lilah. It was a love of art that inspired Chantal to start a brand that encourages us to unleash our creativity through the sensory experience of scented candles and flavoursome teas.
"There are a lot of candle companies out there that focus on relaxation and calm, but I wanted to create something different," explains Chantal. "I didn't want to just add simple products to the market. I love the arts and creativity and House of Lilah brings this together. We make tea and candle sets that complement each other to produce a creative atmosphere and encourage the creative process."
Not only that, Chantal also donates 10% of the profits from House of Lilah to Arts Emergency. Arts Emergency is a charity that goes into schools across the UK offering a mentoring programme to help marginalised young people.
Find out more about House of Lilah
Read our interview with Chantal M'Biki
Margaret Dabbs London by Margaret Dabbs
Mrgaret Dabbs London is a brand of effective luxury products for feet, hands and legs founded by Margaret Dabbs. Pioneering the use of high-quality ingredients, Margaret Dabbs London combines medical science with the best of beauty to create a truly unique range of results driven, at-home products. These work at a treatment level, but feel luxurious to use.
"I saw a big gap in the market for products that were both treatment remedies and also luxurious and very pleasant to use," says Margaret. "Generally speaking, treatment remedies have been unpleasant to use, and beauty products for feet haven't worked on a treatment level. With this in mind, I set about formulating products that I could use in my medical foot clinics.
"These needed to be both treatment remedies, but also luxurious and beautifying. I knew how I wanted my feet to look and to feel and so I set about creating products that really worked."
Find out more about Margaret Dabbs London
Read our interview with Margaret Dabbs
Read more articles like this
Please note, on some occasions, we earn revenue if you click the links and buy the products, but we never allow this to bias our coverage and always honestly review. For more information please read our Affiliate Policy.