The Mindful Physios retreat – a review
Join our Travel Editor, Amy Moore, as she reviews The Mindful Physios retreat in Arundel, West Sussex
Brooklands Barn in Arundel, West Sussex, is a welcome sanctuary from the buzz of the inner city. The converted 19th Century barn is surrounded by acres of lush, green farmland – a welcome retreat from the concrete jungle of London. What's more, it's just a short train ride away from the capital, meaning you can be breathing in the fresh landscapes in just over an hour.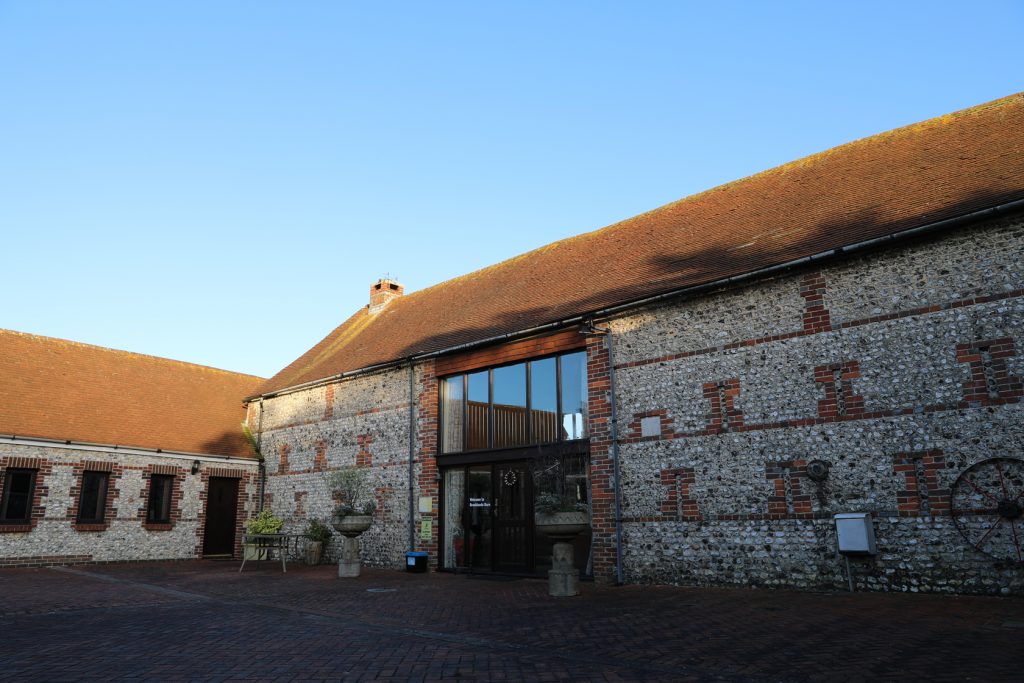 Stepping inside Brooklands Barn is like being enveloped in a warm hug. Huge comfy sofas sit atop old stone floors that surround a crackling fire in one end of the living room. A spiral staircase in the centre of the room leads to a labyrinth of bedrooms upstairs, while a huge dining table sits at the other end of the space, providing the perfect setting for social lunches and dinners.
It's in this gorgeous scene that I meet The Mindful Physios – a physio, yoga and Pilates duo called Julie and Bex. The pair are leading their first retreat at Brooklands Barn, offering a weekend of relaxation and mindful movement to get good intentions back on track.
A tailor-made weekend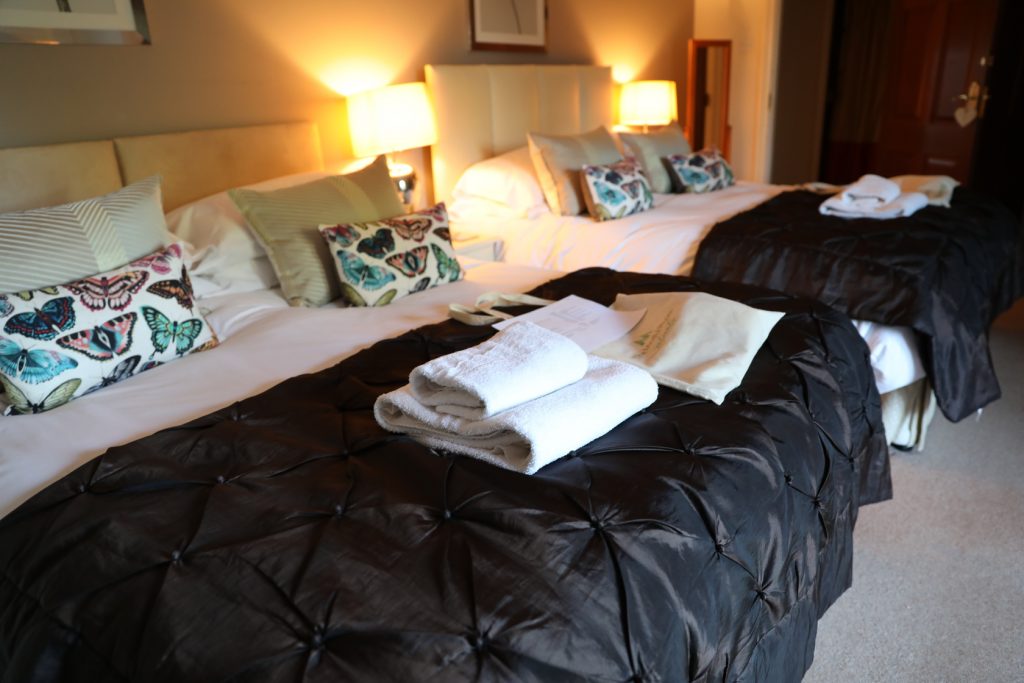 We get down to business straight away. After checking into my room – a dreamily spacious ground-floor double overlooking the garden – Bex takes me off to my personalised assessment. This relaxed meeting gives Bex a chance to look over my posture, movement and balance, while discussing any goals I might have. It's an enlightening session. In just over 10 minutes, Bex identifies weaknesses on my left side that I'd never known about and shares tips to improve my standing position and movement. It adds a tailor-made dimension to the weekend that I hadn't expected.
With a new awareness and set of goals for the weekend, I head to dinner to meet new friends also staying on the retreat. We're a mixed group of people, both men and women ranging from 25 to 70 plus. While the majority of us hail from the UK, two friends from Ohio also make the retreat, showing the international appeal of this weekend. Many attending are new to both yoga and Pilates – a welcome relief to not be surrounded by experts!
The first supper
Dinner is served, with the weekend's vegetarian offerings being crafted by Katrina Whittaker, owner of Missingredient. Katrina has worked as a chef all over the world and takes inspiration from a huge range of cuisines including Sri Lankan, Malaysian, Indian and Thai. We devour our starter of summer rolls – fresh veggies wrapped in rice pancakes – before diving into a warming main of curry, quinoa and coconut sambal. Chatter over the table is easy and relaxed – with people from varying walks of life, it gives us plenty to discuss while our dinner digests.
After dinner, we head to our first session of the retreat – a tranquil meditation lead by Julie. Brooklands Barn boasts a series of studios, perfect for yoga and Pilates and this is where we head to. With the lights lowered and just candles for company, we lay on our yoga mats while Julie guides us into a peaceful state of mind. With essential oils lingering in the air, it's no surprise that some gentle snores are soon heard floating across the room!
A dreamy 30 minutes later and we're all well and truly prepared for bed. At just 10pm, we can barely keep our eyes open and float off to our rooms for a well-rested night.
A weekend of activity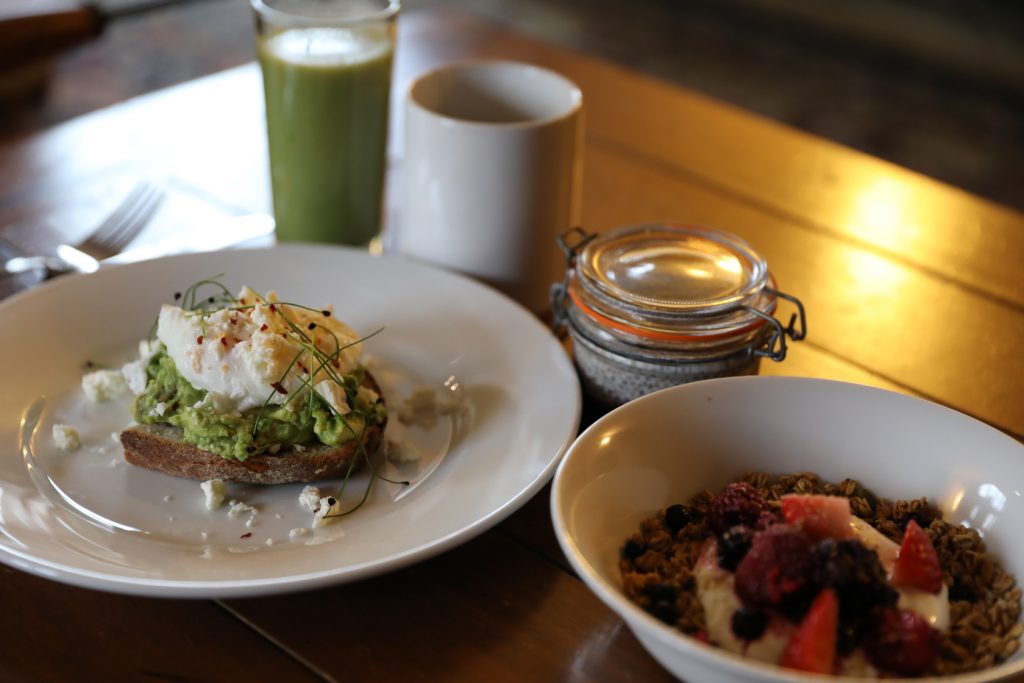 Saturday and Sunday follow an easy pattern, waking each morning with a mobility class at 8am. While all the classes are optional, there's a full turnout as we roll out of bed and onto the yoga mats. This gentle class is just what you need first thing in the morning, stretching out any tensions and slowly getting joints moving, limbering us up for the day ahead. It's in these classes that you see first-hand Julie and Bex's physio expertise, with every movement designed to help your body move better and more freely.
Breakfast is another stunningly colourful affair created by Katrina – bowls of fruit and homemade granola are served alongside a chia and berry compote, followed by smashed avocado and a perfectly poached egg, topped with crumbly feta. It's the perfect way to prepare for our next activity – a bracing walk out in the rolling scenery of Arundel.
Mindful walking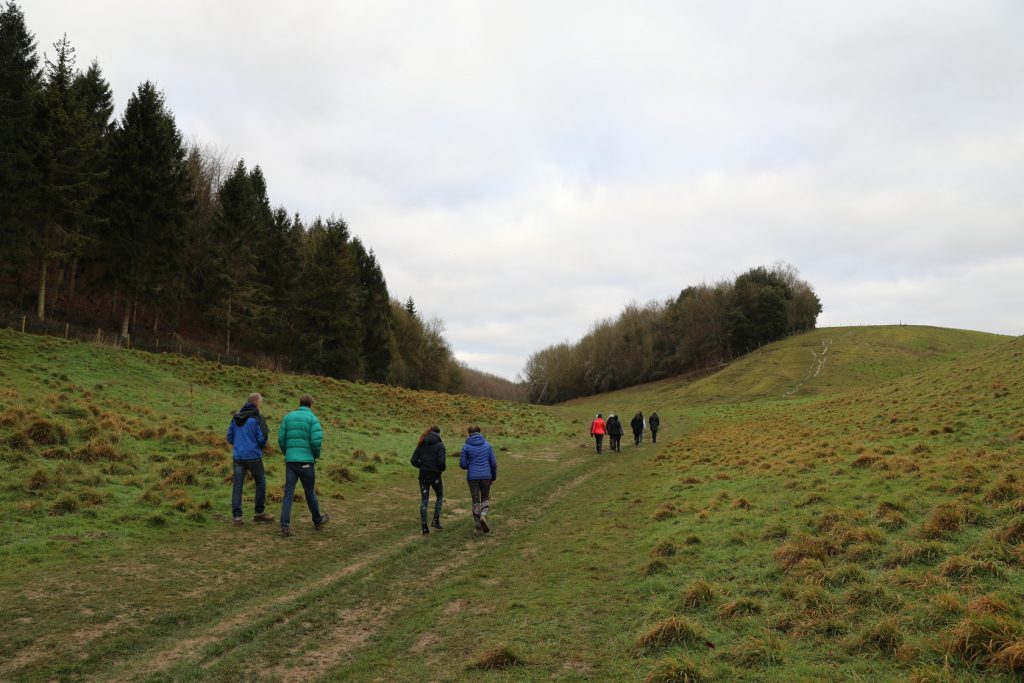 We head out as a group and learn the art of mindful walking. Far from marching through the trails from start to end, Julie encourages us to stay present. We take in the details of our surroundings – from the trees and plants to the swans and coots swimming on a nearby lake. We're even treated to a trio of deer cantering across the field, just metres from us. We focus on what we can see, smell and hear and it doesn't take much to get completely enveloped in the moment, with any worries of life back home nothing but a distant memory.
The walk lasts for just over an hour before we head back to our cocoon at the barn. There's just enough time for a quick sit down and a peppermint tea before we're off to Pilates. It's the first time I've tried this particular type of exercise (yoga has always been my thing), so I was surprised by how much concentration this class actually needed.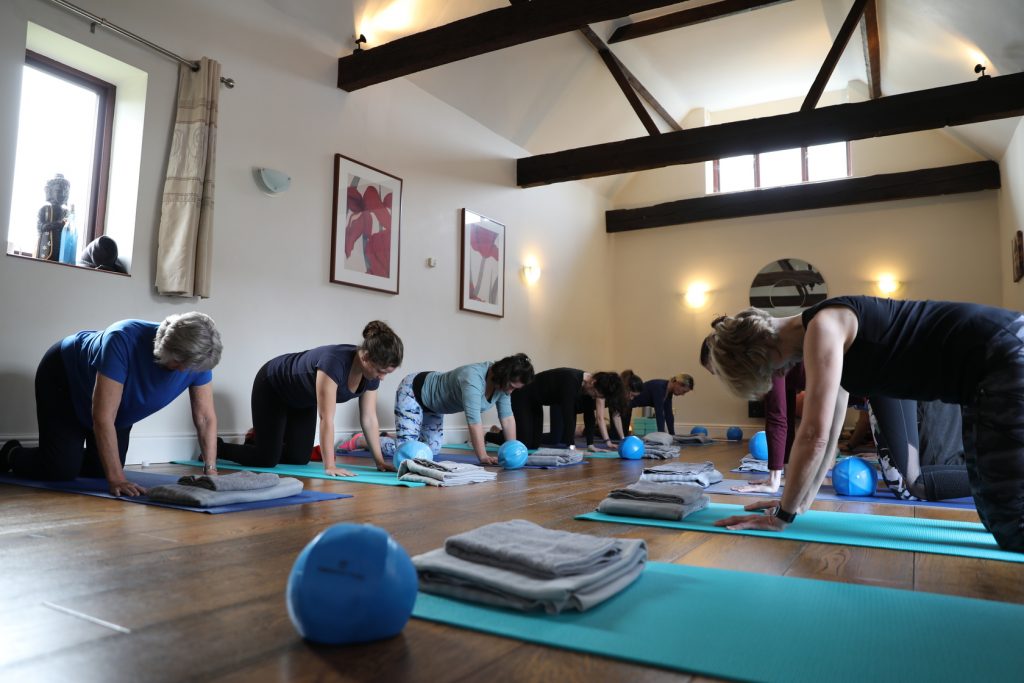 Having worried that I wouldn't know the moves, Julie and Bex were on hand to allay my fears. The pair are sticklers for form and soon coach me into a better position for a more effective workout. After just a few tweaks, I was working muscles that I didn't even know existed! One thing's for sure, it was definitely mindful – concentrating on engaging muscles and keeping perfect form left little time to think of anything else!
Trialling facial acupuncture
After a very active morning, the afternoons gave way to a little downtime. Brooklands Barn is home to a heated indoor pool and sauna, meaning a leisurely afternoon can be enjoyed. For those looking for a little more indulgence, beauty treatments were offered throughout the weekend. As for me, I gave the pool a miss and instead enjoyed an alternative afternoon receiving facial acupuncture. This treatment, offered by physiotherapist and acupuncturist Emma Bradley of PhysioTone, is fast becoming the latest cosmetic trend, with the treatment claiming to have sculpting and anti-ageing effects depending on where the needles are positioned.
With a pesky chin that's a stickler for breakouts, I decide to opt for a treatment that targets this area to clear my skin. Emma begins the process by placing needles in my hands, knees and feet. She then moves onto my face, focussing the majority of the needles around the problem areas to encourage blood flow. She also adds additional needles around my eyebrows to lift them, and a few more under my eyes to alleviate any dark circles. I'm skeptical before the treatment begins but I end up pleasantly surprised. The following morning my skin is visibly clearer while several weeks on, I'm still yet to suffer from another breakout.
Delicious culinary discoveries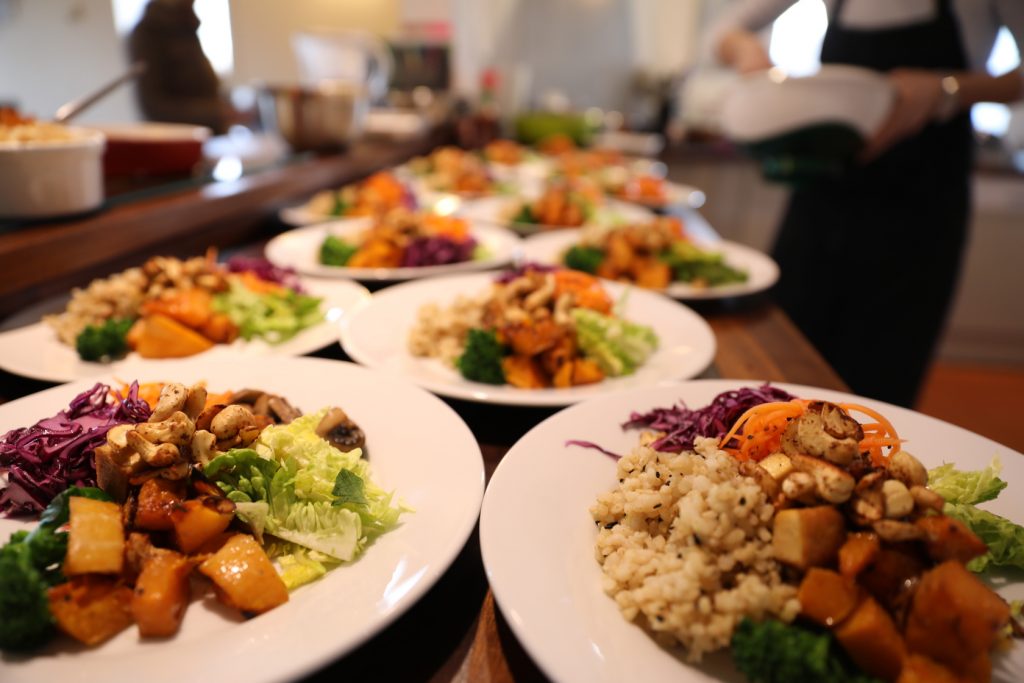 We didn't go hungry on this retreat! A general consensus from everyone was the sheer enjoyment of the food provided throughout the weekend. Katrina worked her socks off in the kitchen (I'm still convinced she didn't sleep) creating delicious, colourful meals and snacks to keep us happy and content all weekend. She also offered a sneak peek into her culinary world, with a workshop on the Sunday afternoon sharing how to make delicious recipes that we could take home with us – a favourite was a rather tasty banana bread.
Dinner and lunches were also an incredibly social affair. While a couple of people on the retreat had come with a friend, the majority of us were travelling alone. Far from awkward silences around the table, we soon became relaxed in each other's company, with Julie and Bex sitting with us at dinner in easy conversation.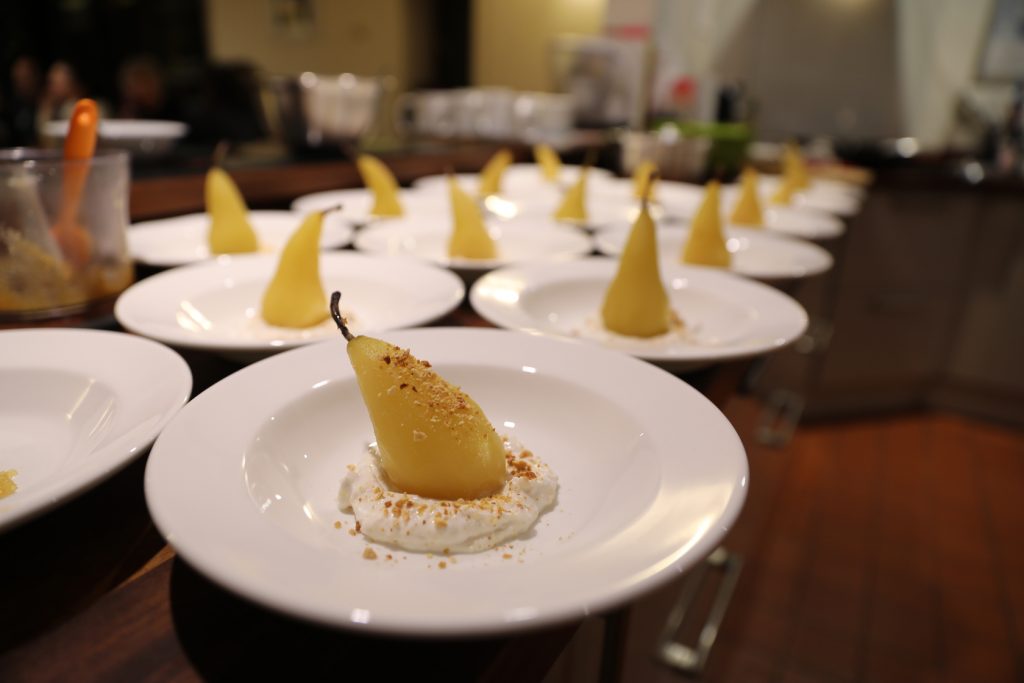 As we bonded over talk of our Pilates and meditation sessions, Katrina presented us with mouthwatering meals – a beetroot risotto bursting with colour, spanakopita enveloped in flaky filo pastry and a rainbow of salads. The puddings were too good to resist too – chocolate avocado mousse and flavoursome poached pears provided a delicious finale.
Each evening ended with our nightly meditation and all too quickly the retreat was over. I left early on the Monday morning to catch my train and was waved off by Bex and Julie with a package of food to make up for the breakfast I'd miss later that day. The Mindful Physios put their heart and soul into making a weekend of mindful movement and relaxation accessible to all and I felt truly ready to take on the world.
Find out more about The Mindful Physios
Read more articles like this