'A home away from home' – why you need to visit Terranam Wellness
Terranam – 'terra' meaning 'earth' or 'land' in Latin, and 'anam', the Celtic for 'soul' or 'spirit' – is a newly launched wellness destination in Galicia, northwest Spain.
It's the brainchild of Maria Garrido, a former marketing executive and self-proclaimed retreat enthusiast. Maria has long been enchanted with the magic of the region, having spent her childhood summers devouring all that Galicia has to offer. It was when she stumbled upon a converted 18th century manor house in the town of Catoira that the idea for Terranam was born.
Newly opened in the summer of 2022, our Travel Editor, Amy Moore, went along to see what this stunning retreat has to offer.
Terranam Wellness – a review
Arriving at Terranam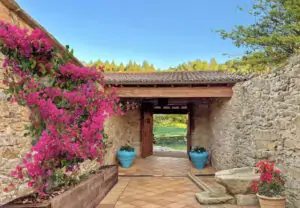 Terranam is an hour's drive from its nearest airport, Santiago de Compostela. It couldn't be easier to get to, being just a short two-hour hop from London Gatwick – ideal for a relaxing weekend away from the capital.
Upon arrival in Galicia, everything is taken care of. I'm met by Javier, the co-manager of Terranam, outside the terminal, with a big smile and a hug. I feel as though I'm catching up with an old friend.
He drives us to the retreat, weaving through stunning open vistas and traditional Spanish towns. A particular highlight was seeing Padron – home to the delicious (and increasingly popular) Padron peppers. As I'm set to discover over the course of the weekend, they go down especially well with a sprinkle of sea salt and a crisp, local white wine. But more on that later.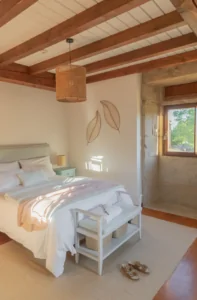 Aromas of the surrounding pine forest fill our nostrils as we arrive at Terranam. We're soon greeted by Roger, Javier's fellow co-manager, along with Maria.
"Here at Terranam, you arrive a guest, but leave a friend," Maria tells me. With hugs and smiles all round, it's easy to see why Terranam prides itself on being a home away from home.
After a quick glimpse of the property (I'm told the traditional, stone-built Spanish manor looks even more magnificent in the daylight), we're shown to our rooms. My spacious double is located in the main building of the complex and features its own private bathroom. It's calm and peaceful, with expansive views over the grounds of the property and surrounding countryside. Utter bliss!
One of my favourite details is a wooden box placed thoughtfully on the dressing table. It's a space to safely store your mobile phone, helping you to switch off and be present throughout the weekend.
A taste of Spain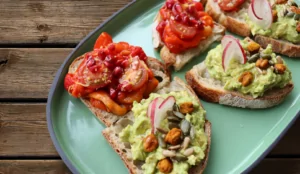 We're soon called for dinner where we discover the jewel in Terranam's crown: the food!
The menu, developed by Maria and Michelin-trained chef, Marta Cebrian Lopez, draws on traditional Galician flavours, using locally-sourced ingredients. It's also unapologetically vegetarian and utterly delicious.
"We knew we had it right when even die-hard meat-eaters were lapping it up during testing!" Maria quips.
Our starter is a grilled peach and avocado ceviche, followed by a cheesy aubergine mille-feuille. Gut-friendly yoghurt and fresh mixed berries round off the evening. Just what was needed after a busy afternoon travelling. With full tums, we head to bed.
The daily schedule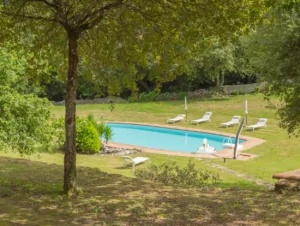 The schedule at Terranam is a relaxed affair – you can do as much or as little as you like.
I opt to start each day with a refreshing breakfast smoothie, followed by yoga overlooking the vast pine forest. Feeling clear and calm, brunch follows where I mindfully munch my way through the likes of scrambled eggs, avocado on toast, bruschetta with goat's cheese and beetroot, and a delicious stuffed aubergine, complete with dried fruit and a tempting tahini vinaigrette.
Downtime is spent resting by the natural mineral pool, swinging care-free in a hammock or reading in a secluded spot overlooking the sea. Hikes can also be arranged for those feeling energetic.
On one of the days, I indulge in an incredible massage tailored to my body's needs. The massage draws on wisdom from a number of techniques, including osteopathic and Thai, helping to provide healing and relaxation to those pesky tense areas. I find myself effortlessly sinking into my surroundings, helped by the soothing massage oil made from locally-sourced pine.
Wellbeing in the evening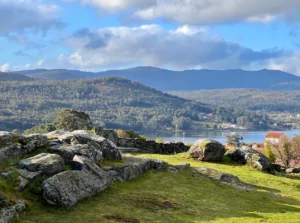 The wellness continues long into the night at Terranam.
After a soothing sound bath on our first evening, complete with gongs, rainsticks and traditional drumming, we're treated to an unexpected Pagan ritual the following night.
Unbeknown to many, Galicia holds a fascinating Celtic history. The Celtic tribe, known as the Gallaeci, settled in the region over a thousand years ago. To this day, the people of Galicia celebrate their Celtic roots with Pagan festivals, traditions and rituals.
We head out into the grounds of Terranam where we're met by a self-proclaimed Pagan witch, ready for a traditional Celtic ceremony. She welcomes us to the ritual as we gather around her cauldron. We watch as she brews up a spell – and the traditional drink, queimada – to protect us from evil spirits. While the drink isn't to everyone's taste (it reminded me a little of glühwein), it certainly sets us up for a good night's rest. A passing shooting star certainly adds to the magic too.
A final feast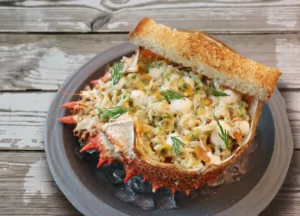 Dinner is arguably the highlight of the day at Terranam, with the team going all-out on our final evening with a traditional Galician feast.
Fresh, locally-caught seafood adorns the table – including crab, sea bass and octopus. Being vegetarian, I enjoy an extra helping of peppers, fresh from Padron, cooked with a dash of olive oil and served with a sprinkle of salt. I also devour a tempting cheese and red pepper tartlet, all washed down with a locally-sourced crisp white wine. Pudding – a deconstructed cheesecake with cream and tangy quince – was a fitting end to a delectable stay at Terranam.
As promised by Maria, I arrived a guest, but left feeling like a friend. Terranam is a retreat I intend to enjoy in the future, as I hope you will too.
Read more articles like this