Best wellness retreats to recharge your batteries
Wellness retreats are ideal for enjoying some all-important me-time. From single day retreats to week-long escapes, these spaces provide the chance to rest and recharge, while meeting new friends and exploring different things to do.
If you've not been on a retreat before, it can be daunting to know which one is right for you. Whether you stay at home or abroad, go on a culinary adventure or unwind with yoga, there's a whole abundance of retreats to discover and enjoy.
Here we select our favourite wellness retreats, with full details of where you can plan your next break.
Join Liz's retreat in Bologna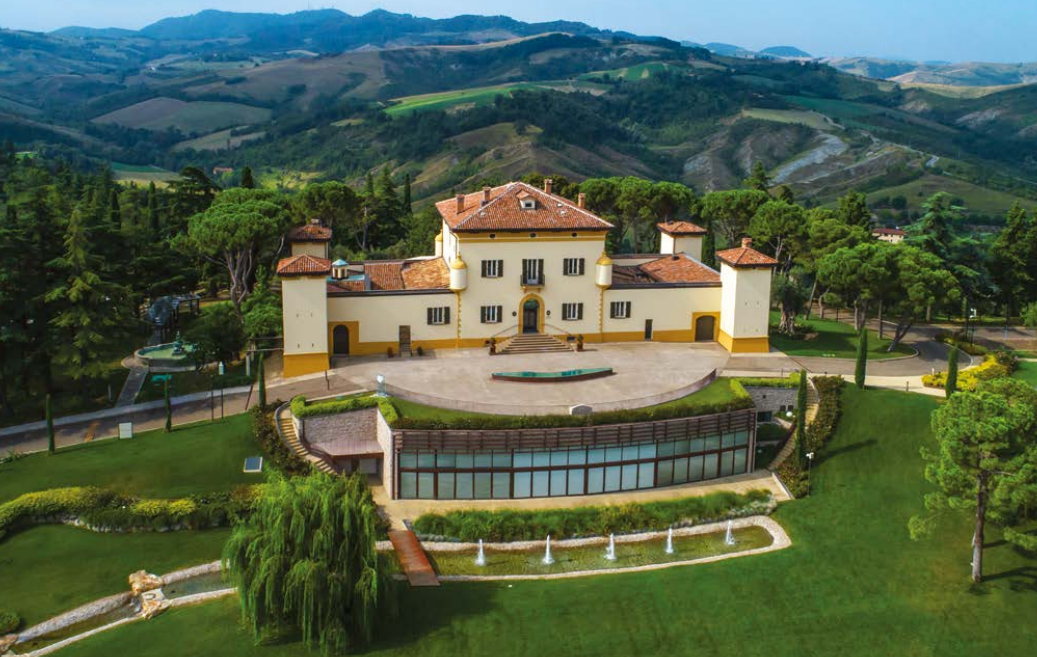 Pack your bags and jet off to rural Bologna this September for a wellness retreat with our very own Editor-in-Chief, Liz Earle MBE.
Based at the Palazzo di Varignana, an 18th-century palace nestled among 30 hectares of water features, gardens, and parks, the four-day retreat offers plenty of pampering.
You'll enjoy a gala dinner and cocktail reception with Liz, as well as an informative wellness workshop, drawing on Liz's decades of experience in beauty, nutrition, and wellbeing.
There'll also be daily access to the award-winning spa, which carefully blends ancient wellbeing rituals with innovative 21st century treatments. Facilities include sensory showers, a bio-sauna, Turkish bath, Finnish sauna, ice waterfall, sound pool, and a hammam.
Plus, don't miss the opportunity to explore the stunning city of Bologna. Within easy reach of the hotel, it's something of a foodie's paradise.
15-18th September 2023, from £1650pp.
Find out more about Liz's wellness retreat
Discover the Goodwood Menopause Retreat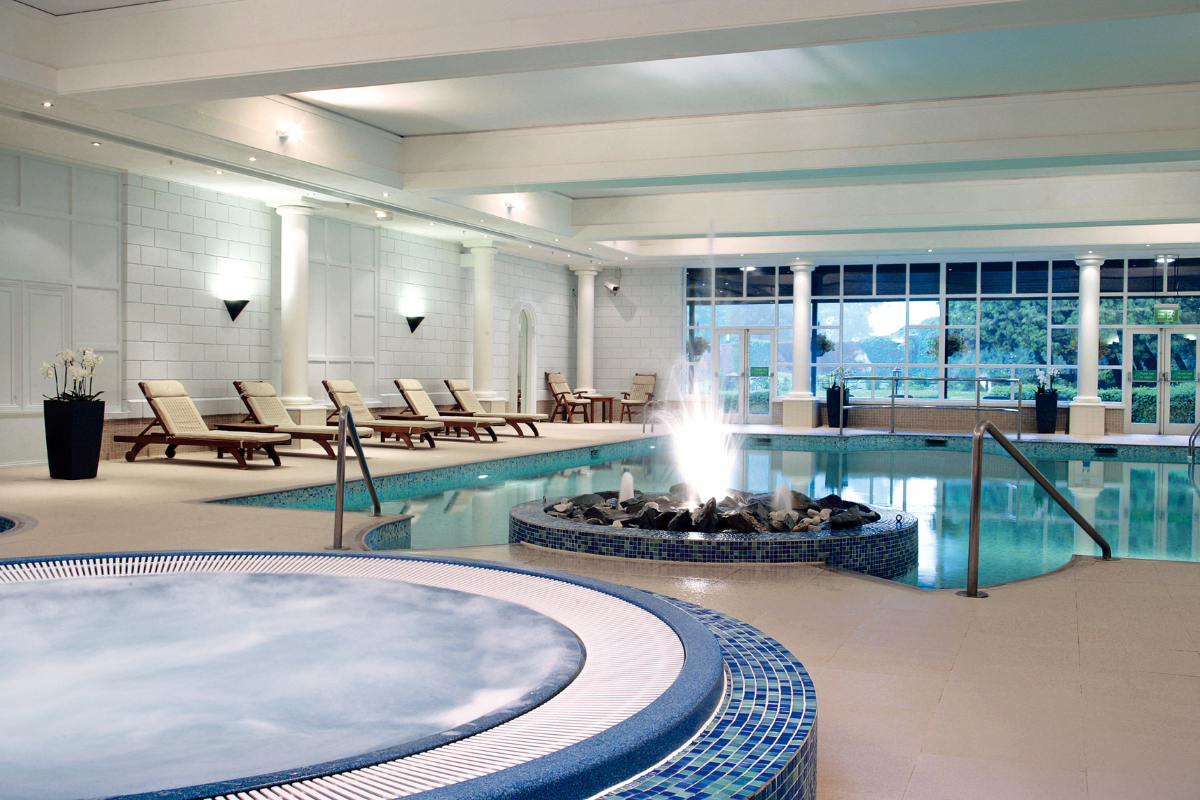 Designed to ease your journey through this important transition, the three-day Goodwood Menopause Retreat provides the advice and evidence-based information needed to take control of the menopause, with individual needs at the fore.
Goodwood has assembled industry-leading experts to arm participants with a deeper understanding of what the menopause might entail and how to manage the symptoms, balancing the clinical with the complementary.
The retreat programme is designed to promote holistic wellbeing, with a range of activities, workshops and treatments. These activities not only address physical symptoms but also foster emotional balance, mental clarity and a sense of empowerment.
With a personalised approach to nutrition and gut health, cortisol management, exercise and HRT, you'll leave with the tools you need to truly thrive.
18-20th October 2023, from £990pp.
Find out more about the Goodwood Menopause Retreat
Relax, Rejuvenate & Reblance in the Yorkshire Dales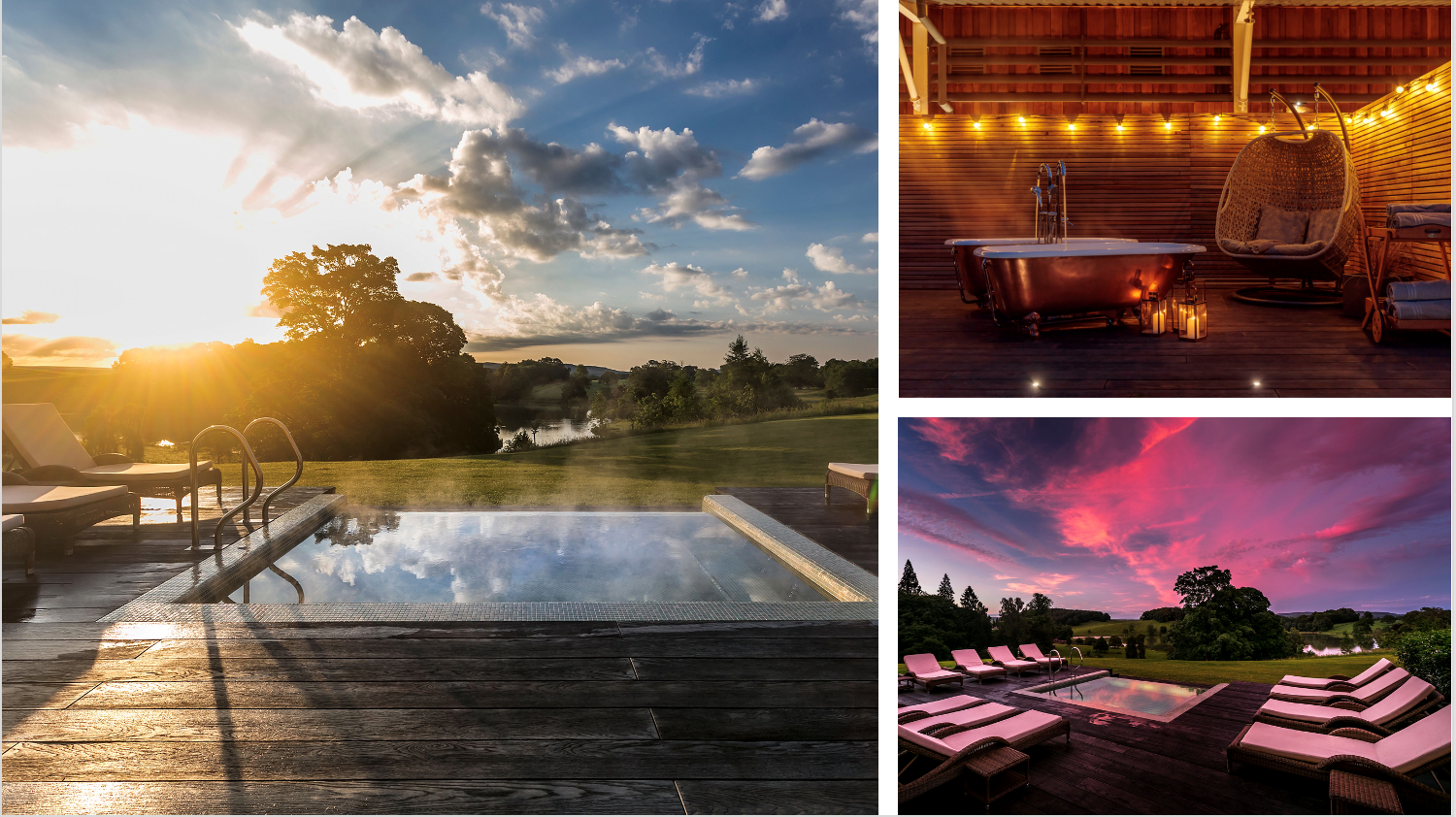 Head to the Yorkshire Dales for four days of relaxation at Nàdarra Spa at The Coniston Country Estate.
Hosting its Relax, Rejuvenate & Rebalance retreat from 2-5th October 2023, guests will enjoy a calming programme of yoga, walking and wild swimming to help re-set busy minds and bodies as we move into autumn.
Guests will also have daily access to the spa. Here, you'll find two infinity pools with views across the estate and neighbouring Dales, a lake-view terrace, fire pits with a covered outdoor bar as well as a 15m indoor pool. Plus, enjoy a thermal experience including an infrared sauna, Finnish sauna, Himalayan sauna, aromatherapy steam room, indoor bubble pool and ice fountain.
2-5th October 2023.
Find out more about The Coniston Hotel
Head to Cornwall for a Menopause Retreat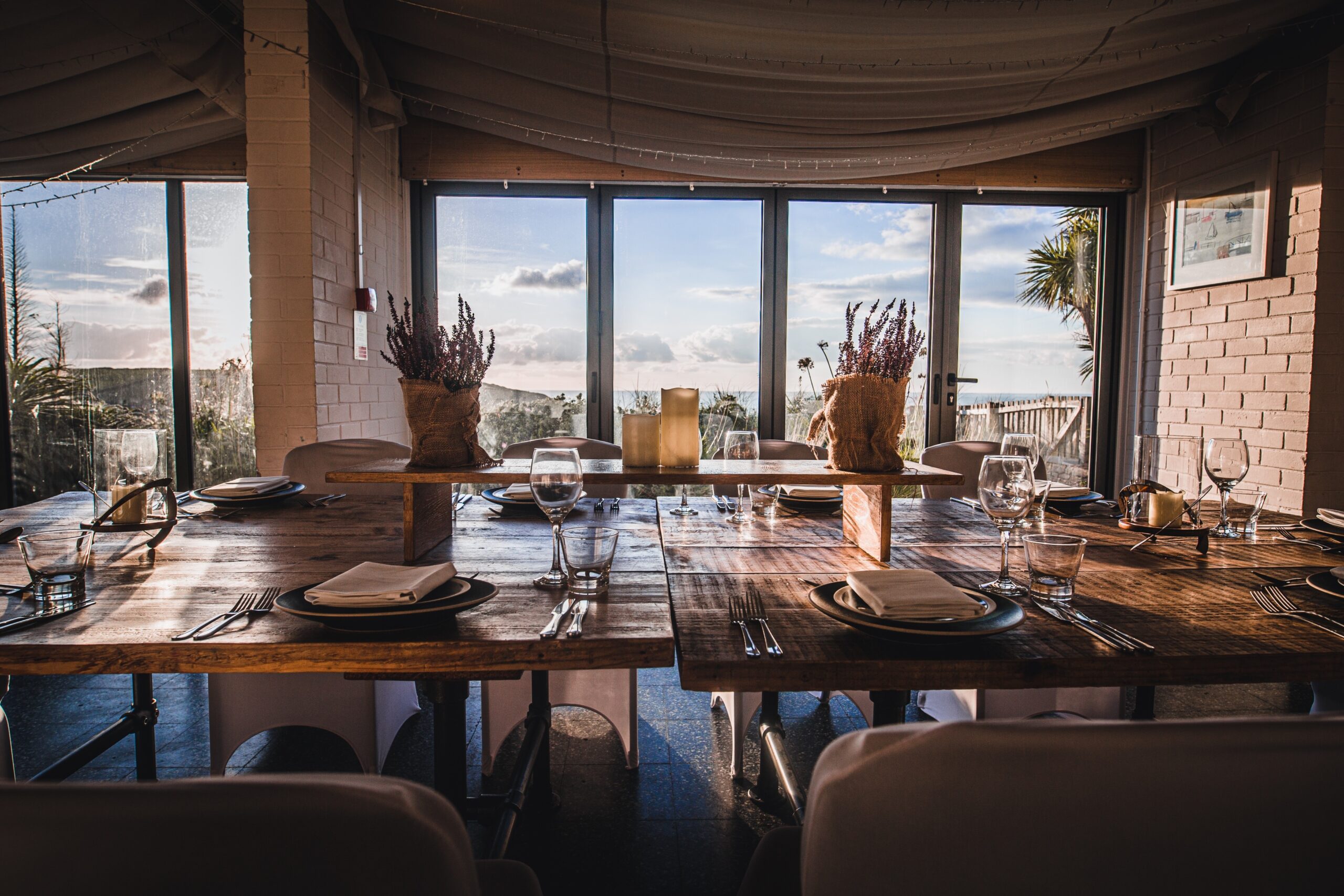 This unique retreat, based at the Bedruthen Hotel in Cornwall, brings together knowledge from life coach, Alison Theaker, and therapist, Anne Hope to arm women with solutions for the challenges that menopause can bring.
Based across four days, the retreat offers the perfect opportunity to meet like-minded women and explore expert information and practical techniques.  
Experience liberating belly dancing, yoga and meditation as well as group hypnotherapy. There are also sessions to help you create powerful new habits through visualisation and journaling prompts.
There's plenty of downtime to be had. Relax in the pool, head to the spa or walk along the Cornish coastline. The hotel is located on the Cornish clifftops, offering views of the Atlantic and flocks of sea birds to listen to.
12th–16th November 2023, £1,350pp and includes room, use of spa & pool, and all meals and snacks.
Find out more about this Cornish menopause retreat
The Mindful Physios therapeutic retreat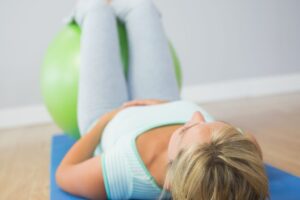 The Mindful Physios is the brainchild of two friends (and fully-qualified physiotherapists) Julie and Becky. The wellness retreats from The Mindful Physios focus on building strength and flexibility in a way that suits your body. Upon arrival, you'll receive a one-to-one session with either Julie or Becky to discuss your body's individual strengths, talk over any injuries past or present and identify areas of your body that need more attention.
Over the course of the weekend, you'll enjoy regular Pilates and yoga sessions, as well as morning mobility classes. These sessions are taught from a physiotherapist perspective, with form being key to each exercise, ensuring you move each muscle correctly and efficiently. Beginners are more than welcome, with each workout explained fully.
Delicious and nourishing vegetarian food is served throughout the weekend, prepared by expert chefs, Katrina Whittaker and Jasmin Eloksha. Katrina and Jasmin use flavours inspired from a variety of cuisines, including Indian, Thai, Sri Lankan and Mediterranean to produce the most flavoursome breakfasts, lunches and dinners. Plus the odd bit of cake here and there!
You'll enjoy plenty of downtime too. With breaks between classes, you can enjoy reading, countryside walks or indulge in a beauty treatment. Whether you love to practice mindful walking, or prefer a massage, there's plenty of opportunity to fully relax before you take on the outside world once more.
Find out more about The Mindful Physios
Eumelia culinary retreat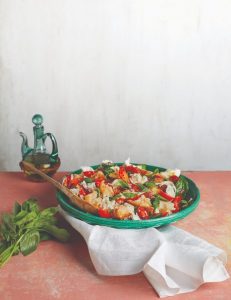 Leading the way for Greek rural breaks, Eumelia is a high-end retreat on an organic farm in southern Greece. Choose from a series of foodie breaks – from their culinary tour to olive oil immersion. Indulge in Mediterranean cooking while seeing a side to Greece that's away from the tourist trail.
Explore ancient olive groves and tuck into farm-to-table feasts each mealtime. You'll learn how to grow and cook delicious Greek dishes that you can enjoy long after you've left the retreat.
There's also plenty of time to do your own thing too – from private massages and hiking, to soapmaking and biking.
Simply Healing detox retreat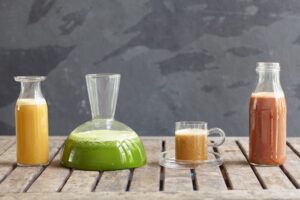 The Simply Healing detox retreats offer residential detox and weight loss programmes to kickstart your health and wellbeing journey. Whether you're an avid juicer and need to get back into the habit, or are new to the whole thing, the supportive team on the retreat will guide you through.
One important thing to bear in mind with this retreat is that juice and soup make up the majority of the menu. While this method is guaranteed to cut out caffeine, added sugar and alcohol, you may experience headaches and exhaustion so make the most of the early bedtimes.  
Juice side-effects aside, there's plenty of downtime to enjoy. Take walks in stunning scenery, enjoy low-impact exercise classes or indulge in a beauty treatment. Indian head massage, exfoliating scrubs and detox massages are all on offer.
Simply Healing limits its retreats to 10 spaces, giving the getaway an exclusive feel. You'll bond with your fellow detoxers around the dining table while enjoying your juice. With a 68% return rate for visitors to the retreat, you may well make friends for life.
Find out more about Simply Healing
Read more from our travel section