Best workout clothes and accessories to elevate your routine
Finding the best workout clothes can sometimes feel (almost) as challenging as the exercise itself. Having leggings that stay up throughout a run, or a top that remains in place during downward-facing dog can be worth their weight in gold.
While workout clothes should be functional, it's also much easier to get moving if they look and feel good too. Sometimes, a little incentive is all we need to stay motivated.
We've searched for the best workout clothes to get you started on your exercise journey.
Running shoes
Whether you're new to running or a seasoned pro, it's important to work from a strong foundation. Ensure that you equip yourself with some decent running shoes before you get started.
It's well worth going to a specialist running store where trained staff can watch you run and assess your gait to recommend the perfect pair. If this isn't an option right now, there are plenty of fab shoes to choose from and order online.
Adidas Ultraboost – Liz loves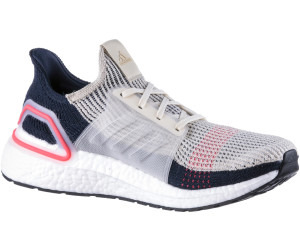 When it comes to running, Liz loves the Ultraboost running shoes by Adidas.
"They're not the cheapest, varying in price depending on the exact style (expect to pay around £110), but in my experience, they are the best," she says. "They give the most cushioning, are very comfortable to wear and also last the longest."
Asics Gel-Nimbus 22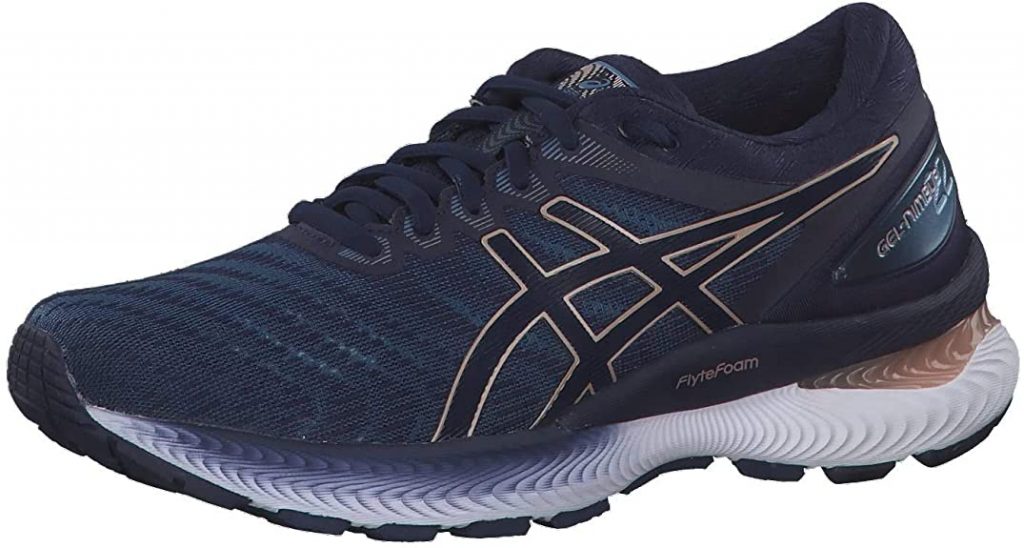 With an RRP of £165, these trainers are definitely an investment piece but do come with a number of features that are especially useful if you run long distances.
Adaptive gel in the sole helps to absorb the shock as you run, giving more cushioning as you tire. The lightweight material mesh covering offers a breathable layer to keep feet dry and comfortable.
HOKA Cavu 3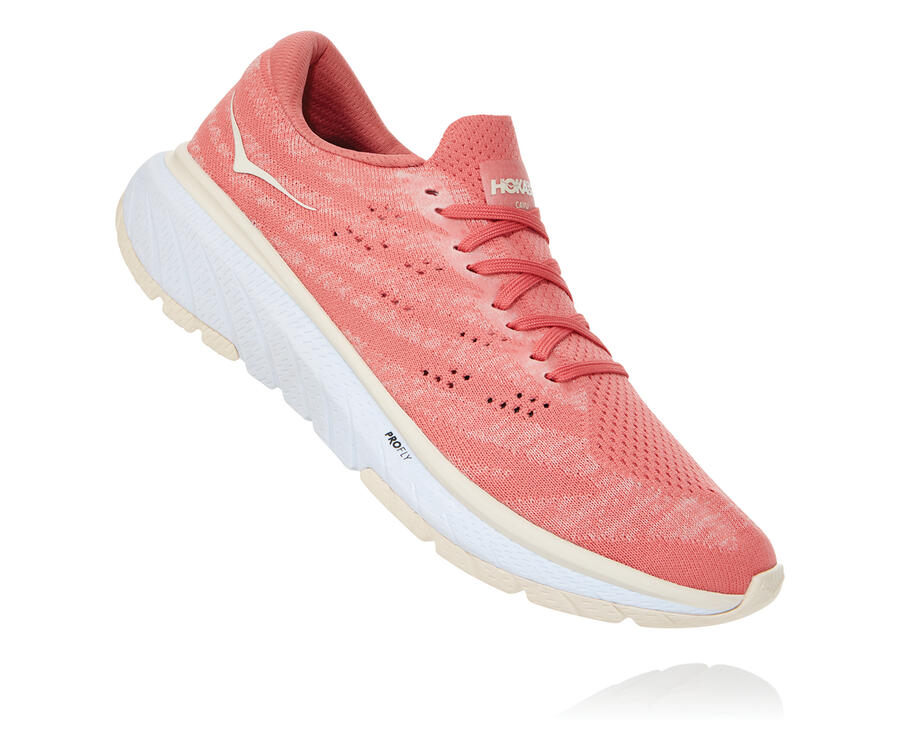 For a lightweight shoe that's perfect for spring and summer runs, look no further than the HOKA Cavu 3.
Retailing at £105, these shoes are excellent value. Flexible and breathable, these shoes have a form-fitting stretch material that allows them to adapt to the shape of your foot. The sole also offers great cushioning and support to keep you comfortable throughout your run.
Exercise leggings
Get moving and feel confident with a pair of leggings you can rely on with our top picks. Say hello to leggings with staying power that offer real comfort and support throughout your workout.
Sweaty Betty Power Leggings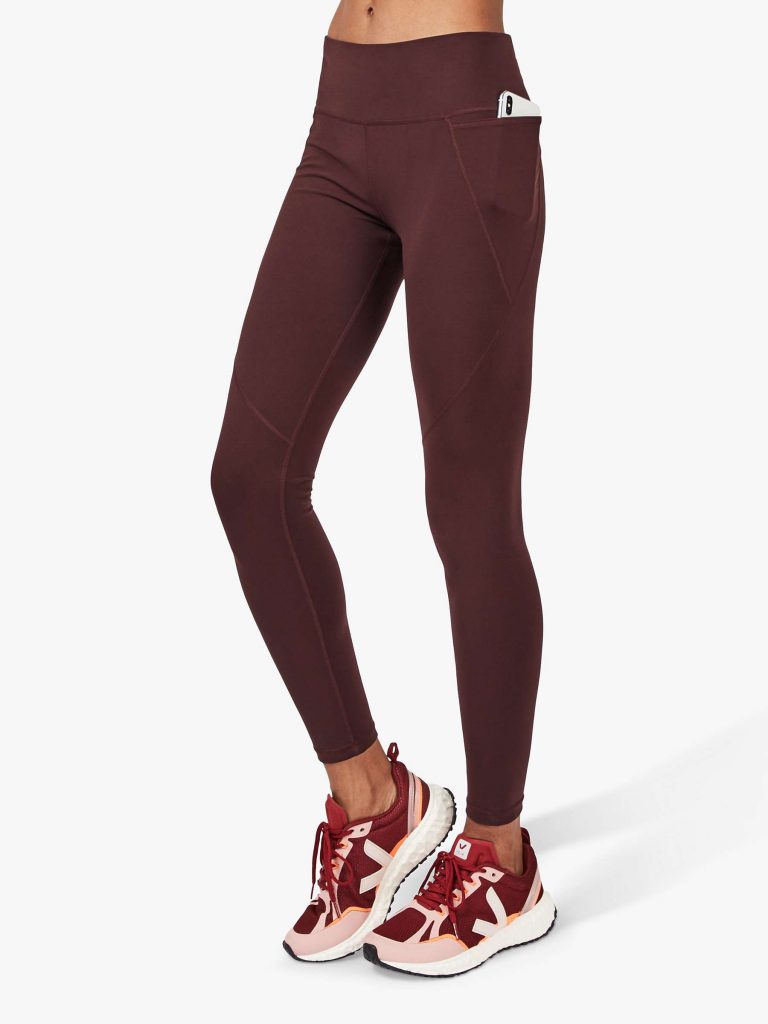 The Sweaty Betty Power Leggings are a firm favourite with the Liz Earle Wellbeing team. With good compression and a flattering fit, these leggings help you feel supported and comfortable while staying put throughout exercise.
The Power Leggings also come in a variety of colours and lengths to help you find your favourite pair.
Ronhill Moment Sculpt running tights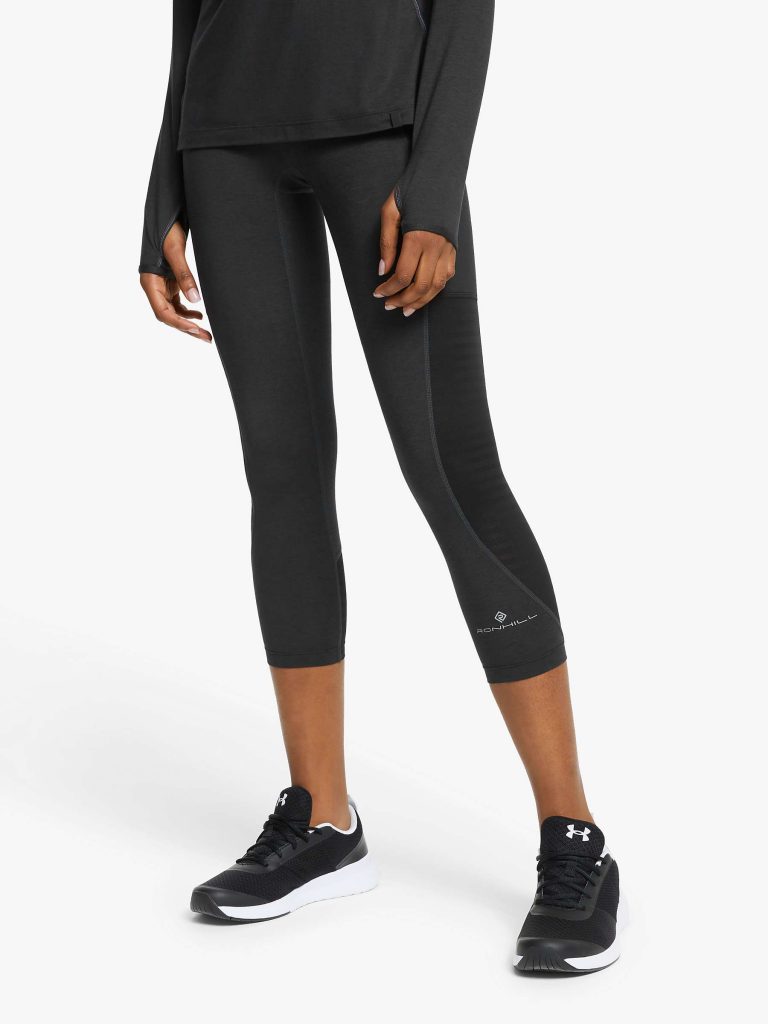 The Ronhill Moment Sculpt running tights act as a second skin, helping you move with ease. The leggings also come with handy side pockets too, meaning you can carefully store away any valuables.
We particularly love the high waistband on this pair – a flattering fit that leaves us feeling well supported.
Yana 1.0 Signature Leggings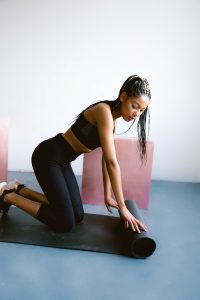 Yana is a British-built activewear brand that effortlessly combines comfort, support and style. Not only are these leggings comfortable to wear but they also help reduce the appearance of cellulite!
The Nilit® innergy fibres use Far Infared (FIR) to gently warm the layer of the skin. This gentle heating contributes to smoothing the skin and shape of fat cells and reduce the appearance of cellulite. Even more reason to whip them on and get exercising!
Cycling shorts
While the weather heats up and more people are cycling than ever, cycling shorts are a great option to keep you cool during exercise, and offers support and coverage while cycling so you don't need to compromise on your summer style. Here is a roundup of some of our top picks.
Lululemon Fast and Free Short
These weightless cycling shorts by Lululemon are perfect for keeping you cool and supported during summer workouts. They are lightweight which makes them an easy option for running or even under your summer dress as you cycle.
The Nulux fabric is durable and quick drying so you won't get sweaty in the heat and the shorts include side pockets to keep your essentials safe.
Sweaty Betty Power Cycling Shorts
A firm favourite with the wellbeing team are Sweaty Betty's Cycling Shorts.
These use bum-sculpting technology to leave you feeling firmly supported while you exercise. Plus, they're sweat-wicking too.
To keep your belongings secure while you're out and about, these shorts feature both a side pocket and a back-zip pocket.
Sports bra
A good sports bra is important for all levels of exercise. Their primary function is to reduce the breasts' movement as much as possible. This limits their ability to move independently from the body, which can help us to move more efficiently while minimising pain and discomfort.
Harmony bra by Simone Pérèle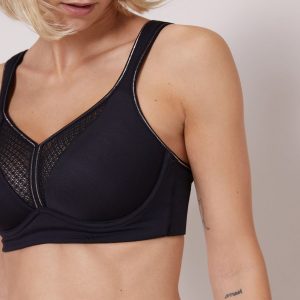 The Harmony bra by Simone Pérèle is one of our favourites. We've been trialling this for a few weeks now and have been very impressed by its performance. The overall look of the bra is sleek and stylish, without compromising on support. The design features padded straps and a wide cushioned hook for added comfort. There's also the option to adapt the back straps, depending on your outfit.
This bra is a little on the expensive side (£80), but it's definitely a worthwhile investment. A sign of a good sports bra is one you don't have to worry about while exercising. We didn't give this a second thought while out jogging meaning we could give our run our full attention.
Sundried sports bra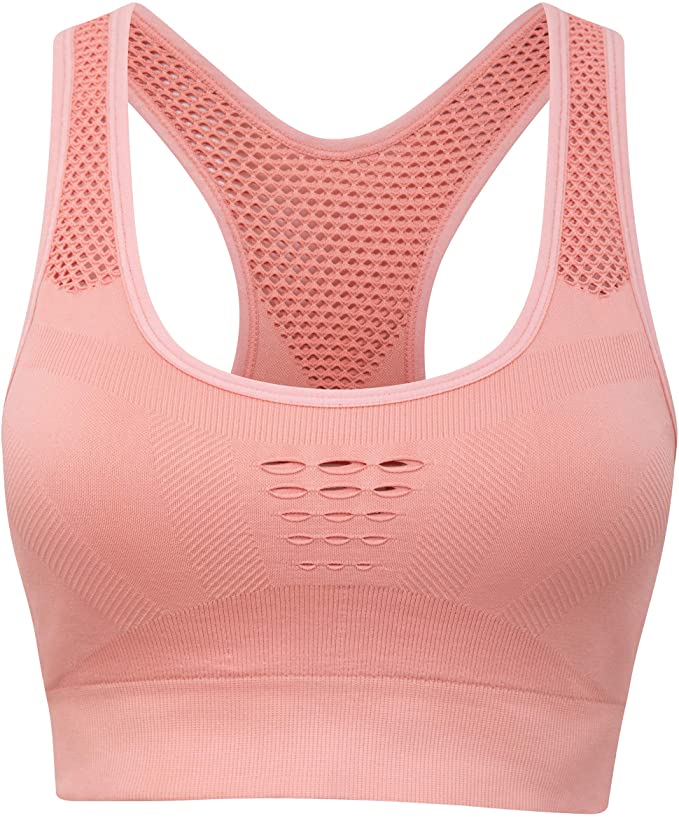 Perfect for yoga, fitness classes and gym workouts, the Sundried sports bra is lightweight and breathable while offering fab support.
Coming in at just £12.99, this sports bra is something of a bargain. The straps are tight enough to help you feel secure without rubbing and making you uncomfortable. Plus, we also love the mesh material for added ventilation.
Sweaty Betty Ultra Run Bra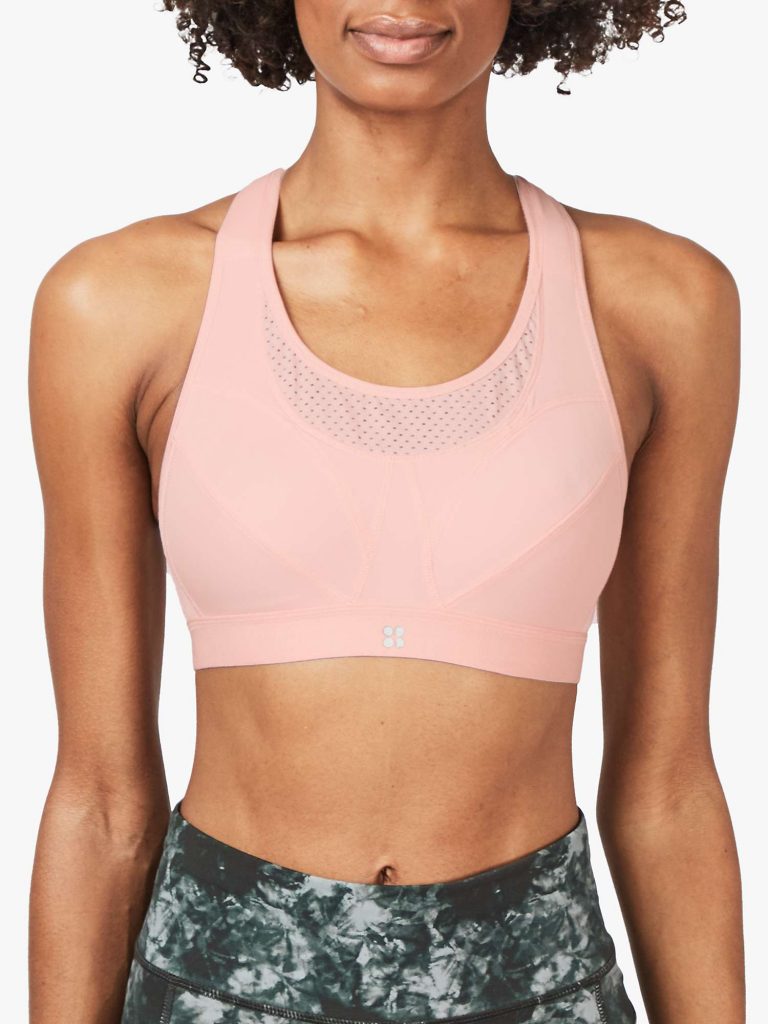 Another Sweaty Betty favourite, this time in the form of the brand's Ultra Run Bra. Perfect for running and high-intensity exercise, this bra offers a high level of support up to an F cup to keep you feeling secure.
The fabric is designed to wick sweat away, keeping you comfortable and cool, while the padded straps ensure all day comfort.
Shock Absorber Sports Bra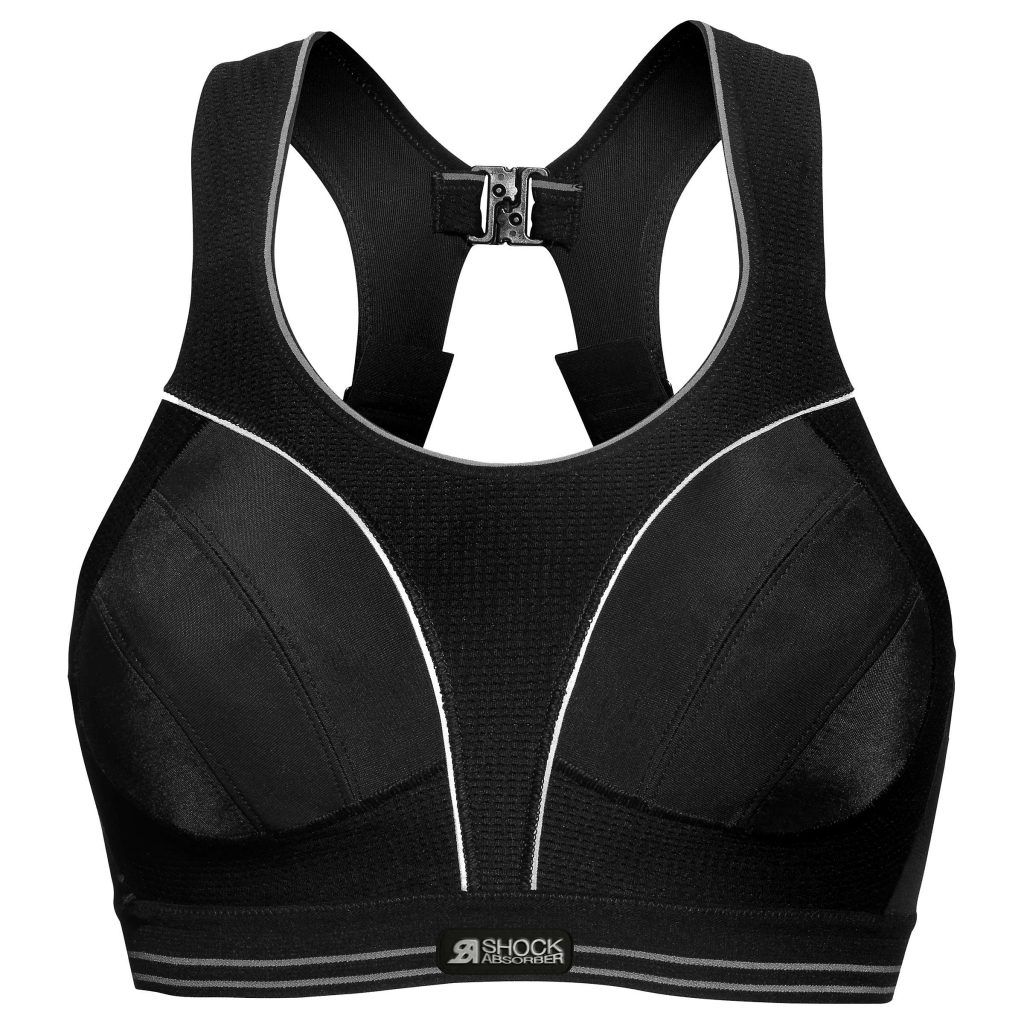 Find total support with the Shock Absorber Sports Bra. This bra has the maximum coverage and level of support, offering reassurance that you stay supported throughout your workout.
We love the comfort of this bra – with padded straps and a cushioned hook and eye, you can exercise without any discomfort. Plus, the wicking fabric keeps you feeling cool and comfortable.
Workout accessories
Water bottle
It's vital to keep fluids topped up throughout the day, particularly if you've got a workout planned. We love the water bottles from Chilly's. These reusable bottles keep water cold for up to 24 hours and come in an array of colours.
If you're not a fan of plain water, adding natural flavours to your bottle can help to liven up the flavour. Experiment with adding grapefruit slices, a sprig of rosemary and lemon rind for a mocktail-esque flavour, or chunks of watermelon and muddled basil leaves for a fresh, summery infusion.
Weighted vest
A weighted vest is an easy way to get more out of your exercise time. By increasing the load, you help to build your stamina throughout your workout.
Wear during a gym workout or simply around the house to boost strength and make the most out of your exercise time. We love this one from Amazon.
Back Pack
Sherpa's Yatra Everyday Pack has become a staple part of our attire. With a handy in-built laptop sleeve, it is the perfect sized rucksack to wear when we walk to work, sitting comfortably on the back without too much movement.
This leaves our hands free to focus on some serious power walking! We love anything with pockets, and this rucksack doesn't disappoint, with two side pockets, perfect for water bottles, as well as pockets on the front. Fear not if you're caught short in the rain, the rucksacks are made with CORDURA® – a durable, water-proof fabric and have a clever roll-down top with a brass buckle that secures in multiple positions to keep your belongings packed in tightly.
Read more articles like this