Meet the Maker: Made for Life Organics
Made for Life Organics is a brand of natural and organic skincare with a strong ethical conscience at its heart. After forming in the early 2000s, the spa-based brand expanded to offer specialised training to encourage spas to offer treatments for cancer patients up and down the country. Here, brand founder Amanda Winwood takes us behind the scenes of the brand to explain more. 
How did Made for Life Organics begin?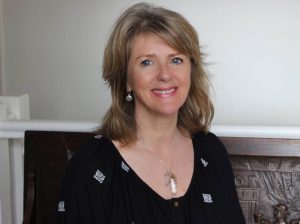 I've always had an interest in sustainability and complementary therapy. My mother loved yoga and I remember loving the beautiful scents and smells that they used in the studio. My father was involved in sustainability too – he worked on hydroelectricity in Wales.
I was surrounded by a family who didn't think in the traditional sense and it helped to shape my interests. I trained as a massage therapist in my 20s, and later as a Mindfulness practitioner and reiki master too.
My career was in hospitality and tourism. I have more than 30 years of experience working in hotels and tourism – including as a tourism manager for Tower Bridge. It was in the late 1990s that I moved to Cornwall to run hotels. Being surrounded by an Area of Outstanding Natural Beauty inspired me to bring more of this into the hotel spa.
I was introduced by my spa manager to a brand of products called Spiezia Organics. I loved the ethics of the brand – they were 100% organic. After working so closely with the brand, we ended up investing and subsequently buying the company and Made for Life Organics was born. We put Made for Life rituals into the spa at the hotel and it just went from there.
How are Made for Life Organics products made?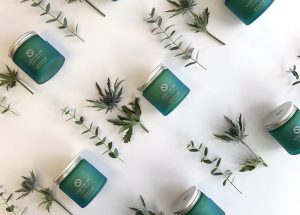 The skincare products are all hand blended on site in Cornwall. They are created in small batches of about 100 to 200 jars or bottles at a time. A little Made for Life goes a very long way – for instance our 50ml facial cleanser will easily last six months.
Made for Life Organics was the first UK spa brand to achieve B Corp status last year. Our roots have always been centred in ecotherapy and ecopsychology. Our balms and oils are never packaged in plastic; we use recycled glass jars and bottles with aluminium lids – all fully recycable.
All the ingredients for our skincare are bought from organic-producers, that are small scale and as local as possible. We're proud to be a brand that is certified with Beauty without Cruelty.
In the future, we're looking to work on a project alongside Tim Westwell, a co-founder of Pukka Herbs. Tim has taken over a piece of land in Cornwall as part of a biodiversity project supported by advisors from Plymouth University, the National Trust and Cornwall Wildlife Trust. This land will grow many of the herbs and flowers that we need for Made for Life Organics. The work with Plymouth university will help to generate the land into a bee-friendly environment, while supporting sustainable business.
Tell us about the therapy courses you offer.
From 2003, I became aware that people going through cancer were being turned away from spas. Around 90% of spas don't accept anyone diagnosed, receiving treatment, recovering or in remission from cancer. Working with an amazing team, we developed treatments using Made for Life Organics skincare to take people through the journey. Made for Life Organics are simply a range of skincare that is literally made for life and whatever it may throw at you.
We deliver cancer touch therapy training to spas all over the UK. These treatments can be used to support people through their cancer diagnosis and treatment..
I'm really interested in the psychology of wellbeing. The premise of Made for Life Wellbeing treatments is that they are very nurturing. They're great for conditions like stress, anxiety and PTSD. The treatments get you into a parasympathetic state, which is really beneficial for people that are stressed and anxious
We worked with oncology experts, the Mermaid (Breast Cancer) unit in Cornwall and charities such as Macmillan Cancer Support to help develop our courses. The courses are approved by the Complementary Medical Association, SATCC (Standards Authority for Training in Cancer Care) and CIBTAC.
How has lockdown impacted business?
Lockdown has not been without its challenges, but it's made us understand what's important in life and business. We predominantly sold our range to spas, which obviously had to close down. When this happened, we lost around 65% of our business.
It was an anxious time initially, but what I know in life is that we only have control over one thing. That is our reaction to what we experience in life. For instance, I could choose to be in a blind panic, or I could choose to see what other direction we can take the business in. My husband Geoff is a co-director and we've been doing a lot of 'pivoting' recently! We focused on our online business and amazingly saw a 30% increase in our online sales. We have won some awards and above all we're lucky to work with a really lovely innovative group of people who were prepared to pivot with us!
And that's not all. With so much interest now around hygiene, we've had to think about the products that we can offer our customers. We have developed a sanitiser that contains lemongrass, tea tree and lavender. Lemongrass is one of the most amazing essential oils. It's naturally antiviral, but also works wonders as a form of aromatherapy. The scent helps to reduce anxiety, fatigue and depression.
A huge amount of our first batch of sanitisers went out to the NHS and we're now developing both services and a range of products for retail use as well.
One of our favourite sayings about Made for Life is Less is more. It has been fantastic to see how much positive change can be achieved in a small time.
Find out more about Made for Life Organics
Read more Meet the Maker articles