Coping with grief at Christmas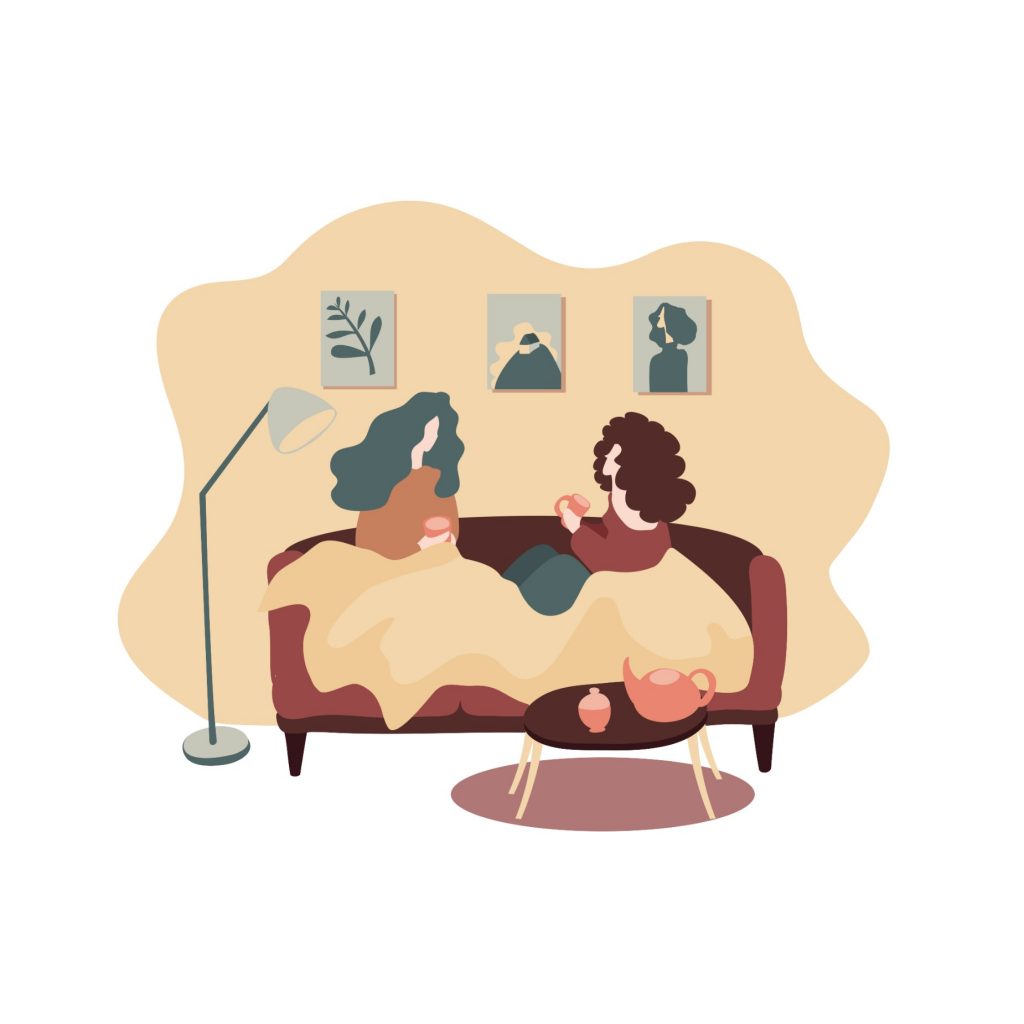 No matter what time of year a loved one has passed away, grieving knows no boundaries. Dealing with grief at Christmas can often seem the toughest time of all.
While death is inevitable, it's a topic we very often shy away from, as award-winning journalist and author Poorna Bell knows only too well.
After losing her husband, Rob, to suicide, Poorna wrote her memoir Chase the Rainbow, which documents Rob's death and investigates more widely suicide and addiction. Her memoir, In Search of Silence, offers a more personal and philosophical exploration of life and death.
She joins us here to share her advice for navigating the aftermath of loss during the festive period, along with some tips for what to do if you're supporting a grieving loved one.
How to cope with grief at Christmas
If you're living with grief at Christmas time, you may be feeling obliged to join in with festivities that you're really not up for. But, as Poorna explains, it's important to give yourself time.
"Make it a priority to carve out time and space for yourself, and perhaps reimagine what the festive period is to you," she says. "Allow it to be different from when the person you lost was alive."
Be honest with yourself and consider whether you really feel up to the usual festivities this year.
"Every time I've decided to ignore the voice in my head saying 'You know what, you're not up for this Christmas party,' but gone anyway, it's been a disaster for my mental and emotional health. So I really do encourage that if you can't handle spending concentrated time socialising, don't!"
It's also wise to think about the people you surround yourself with when you're grieving. Not everyone knows the right thing to say and may not offer the support you need.
"Choose your people well. I think it's important to know who you can talk to if you're suddenly feeling sad and grief-stricken," says Poorna. "Don't expect everyone to have the emotional capacity to hold space for you, but equally, managing other people's discomfort around your grief isn't your responsibility."
Poorna's tips for coping with grief at Christmas
Create space – don't feel guilty about setting boundaries for yourself over the festive period. It's better to say 'no' and take time to yourself if you need it.
Choose your people – surround yourself with those you can talk to about your feelings, and remember you're not responsible for other people's discomfort.
Allow sadness – but also , if you feel a moment of joy, enjoy it and don't feel guilty. Share stories and bring your loved one into your day.
How to support someone who is grieving
It's normal to feel helpless when a loved one is grieving, with worries that you might say the wrong thing and upset them more. But, as Poorna suggests, even small gestures can make a big difference.
"Showing that the person is remembered can mean more than any grand gestures," says Poorna. "Just playing a song you know they liked or telling a story. Also allowing someone who is grieving the opportunity to talk about a loved one can be a real gift. It's important to bring the lost person into the day."
Poorna's tips for supporting people who are grieving
Check in on your friends and loved ones – over the festive period (and on any important day for them) even just sending a text can let them know they're in your thoughts, but a hand-written letter acknowledging their loss can be even better.
Offer space to talk – Asking about the loved one who has passed away won't be reminding your friend that they're gone (they already know), but you will create a safe space for them to reminisce and talk about them it they want to.
Offer support in a tangible way – whether that's helping with childcare duties or cooking them a meal. Don't expect that a grieving person will know what they need, so just offer anyway.
Read more articles from Liz Earle Wellbeing