Halloween decorations – blingy pumpkins
Make your own Halloween decorations this year with our fun, super-glam pumpkins.
These flamboyant decorations will add sparkle to any table or fireplace, and there's no need to scoop out the insides. What's more, they're super easy to make and will instantly wow your guests.
Not just for Halloween, the great news about these decorations is that they'll add some autumnal glamour to your home for days to come.
All you need is a little bit of creativity and a whole lot of glam!
How to make your Halloween decorations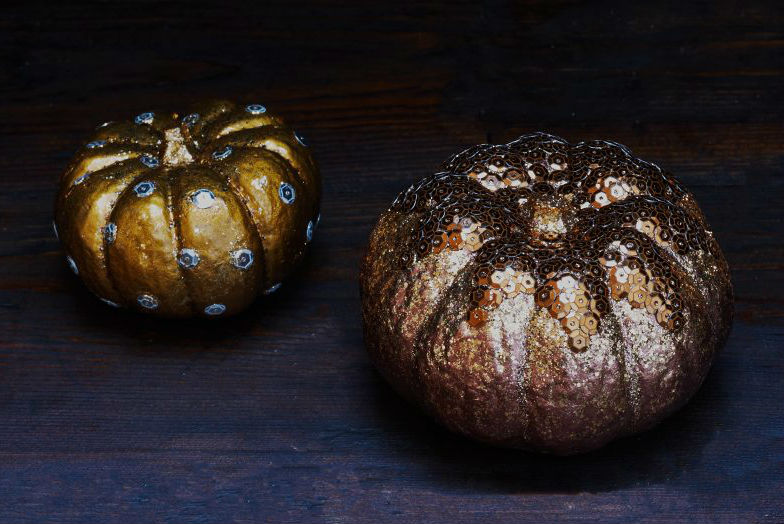 Step 1: Choose your preferred shade of metallic craft paint. We love golds and bronzes for this time of year, but silvery tones will also work well.
Step 2: Protect your workspace with newspaper, and cover the entire pumpkin with metallic paint, either by spraying or using a brush. You might need two coats. Leave to dry.
Step 3: Use dressmaking pins to secure some sequins in your preferred design to add more glitz.
Step 4: For extra sparkle, glue on or dust over a little glitter (make sure it's the eco-friendly, biodegradable variety, like EcoStardust).
Love crafting? Try these: