Ocean-friendly mineral sunscreen guide
Protecting our skin from damaging UV radiation is vitally important, but in preventing damage to ourselves, we are often unknowingly causing serious harm to the environment instead. Unpronounceable chemicals such as oxybenzone and octinoxate used in many mainstream sunscreens can have a serious effect on the environment – especially sea life.
Every year, an estimated 12,000 tonnes of sunscreen make their way into areas of the sea containing coral reefs, which can pose a serious problem to marine life by bleaching the coral and slowing new growth. When the chemicals enter the water, they deform coral larvae and can promote viral infection which bleaches the coral.
Researchers suggest that just one drop of sunscreen in 4.3 million gallons of water (the equivalent of six and a half Olympic pools) is enough to begin the bleaching process. As such, scientists believe that 10% of the world's coral reefs are at threat of bleaching by sunscreen ingredients.
Fear not, this alarming news definitely doesn't mean that we should shun sunscreen altogether. Scientists are currently looking into developing algae-based sunscreens as a sustainable and eco-friendly alternative to more harmful synthetic products, as algae can easily absorb UV rays. Until they are readily available, however, there are certain brands we can use that are specifically designed to be ocean-friendly, by using ingredients that are better for both our skin and the environment. Read on to find out some of our favourite marine friendly and reef safe sunscreens: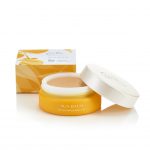 This tub of facial sunscreen is the perfect size to store in your handbag for quick top ups throughout the day. It provided amazing protection on a sunny day at the beach, and as a balm, it meant there was no chance of spillages when kept in the bottom of a beach bag. The clay-based formula contains jojoba oil and shea butter, which means it smooths and softens the skin and provides a great base for make up, without leaving you white and chalky. This is a must-have to keep in your handbag all year round.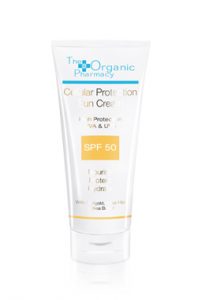 The Organic Pharmacy's gentle, silky formula rubs into the skin with ease and provides long-lasting protection. We love its peachy scent and how light it feels on the skin – no uncomfortable stickiness here! We sampled it on some of the sunniest days this year and felt fully protected.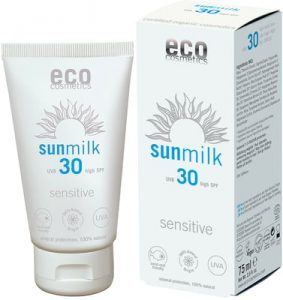 We found ECO-Cosmetics' vegan-friendly sunmilk perfect for those of us with sensitive skin. While it rubs in well all-over, we would recommend wearing a matte powder on top if applying it to your face, as the formula has a shiny finish. For fitness fanatics, however, this is a really effective product, as it stays in place even during the sweatiest of workouts, providing reliable protection while exercising.
Loved this? Read on here…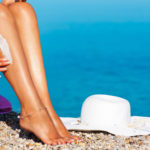 – Discover Liz's top tips for staying safe in the sun and find out more about mineral sunscreens
– Follow our five hacks for staying hydrated in hot weather
– Try out our self-tanning tips