Herb-crusted beef medallions recipe
Welcome the party season in style with this showstopping centrepiece. Nico Ghirlando (creator of The Modern Husband) has shared his beef medallion recipe with us so that you can wow your guests at your next dinner party.
Serve with creamy celeriac dauphinoise and an indulgent bordelaise sauce for a main course to remember.
The good news is, this beef medallion recipe is relatively fuss free. You'll have plenty of time to play host to your guests and enjoy the festivities rather than slaving over the stove all evening.
Christmas inspiration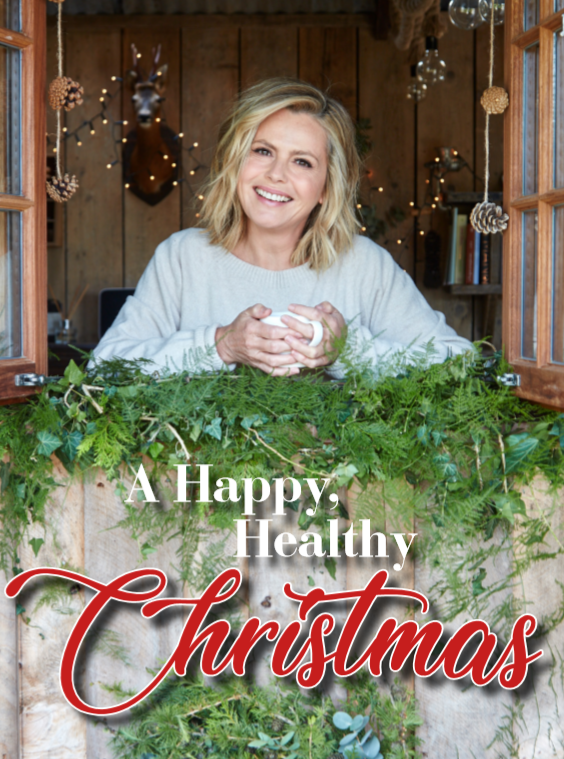 Discover more inspiration for your festive table with our Christmas e-book, A Happy, Healthy Christmas.
From party fare, festive feasts and Boxing Day treats to mocktails kombucha cocktails, mulled wine and more, there's a recipe to see you through the festivities.
Download A Happy, Healthy Christmas for £4.99
More showstopping main meals
Wellbeing Wisdom
Celeriac is high in fibre and contains vitamin C. Vitamin C is an essential nutrient involved in the repair of our body tissues along with supporting body functions including maintaining healthy skin, blood vessels and bones, and wound healing.
Ingredients
For the celeriac dauphinoise
300ml double cream
175ml milk
2 cloves of garlic
2 sprigs of thyme
1 large rosemary sprig
280g celeriac, peeled and sliced thinly
300g Charlotte potatoes, sliced thinly
For the bordelaise sauce
50g butter
4 echalion shallots
2 sprigs of thyme
175ml Bordeaux red wine
200ml beef stock
4 beef medallion steaks
1 tbsp powdered dried mushrooms, optional (you can also blitz dried porcini in a spice grinder)
Dijon mustard
1 tbsp rosemary, chopped
1 tbsp thyme, chopped
4 slices of Parma ham
Salt and pepper
To serve
Method
Heat the oven to 180

°

C/350

°

F/gas mark 4. Make the dauphinoise first. You can do this the day before and heat it through when ready. Take a large pan and heat the cream, milk, garlic, thyme and rosemary until boiling. Season with salt and pepper, reduce to a simmer and cook for a couple of minutes. Turn off the heat and leave to infuse for about 15 minutes.
Layer the celeriac and potato slices in an ovenproof dish. Pour over the cream, removing the garlic cloves. Add a twist of pepper and cook in the oven for about an hour and a half.
For the bordelaise sauce, add the butter to a heavy-based saucepan and let it melt. Finely slice the shallots and add them to the pan with the thyme and a little salt. Cook gently until they are soft and starting to colour a little.
Add the wine, bring to the boil, then lower the heat to a simmer and reduce the wine until only a few tbsp remain. Add the stock, return to the boil and cook until it thickens a little. Taste and adjust the seasoning if necessary. Keep warm until you need it. Again, this sauce can be made a little in advance.
Make sure the beef is not fridge cold. Heat an ovenproof grill pan, season the meat well with the mushroom powder (if using), and salt and pepper. Cook on each side for one minute, until marked with the grill lines. Brush the steak tops with mustard and sprinkle over the chopped herbs. Put the pan in the oven and cook for about 15 minutes. Crisp the Parma ham on a baking sheet in the oven at the same time.
Remove and leave to rest while you assemble the dish. Serve the hot dauphinoise topped with the medallions of beef, bordelaise sauce and the crisp Parma ham. Delicious served with buttered spinach.