Christmas pudding strudel recipe
Impress your loved ones and make the most of your leftovers by sprucing up your Christmas pudding into this simple Christmas strudel. This crispy roll is bursting with festive flavours and looks elegant with a dusting of icing sugar to finish.
We've used leftover Christmas pudding to take the stress out of the festivities. It makes a gorgeous centrepiece to finish a feast in the days following Christmas. Eaten all your Christmas pudding? Have no fear, you can swap the filling for mincemeat with raisins instead. It works just as well and tastes simply delicious.
Serve this Christmas strudel with ice cream or, for a gut-friendly twist, a dollop of live yoghurt or kefir. 
Find more Christmas inspiration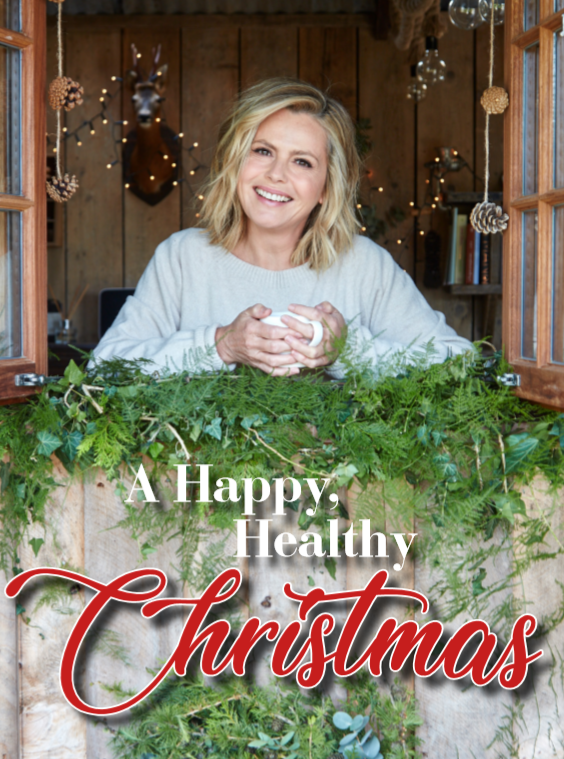 Discover more inspiration for your festive table with our Christmas e-book, A Happy, Healthy Christmas.
From party fare, festive feasts and Boxing Day treats to mocktails kombucha cocktails, mulled wine and more, there's a recipe to see you through the festivities. Liz also shares tips for creating festive decorations and shows you how to create gorgeous handmade gifts to treat loved ones with.
Download A Happy, Healthy Christmas for £4.99
Discover more sweet recipes
Wellbeing Wisdom
Using your leftover Christmas pudding makes sure nothing goes to waste, and this easy recipe is sure to keep you calm during a busy period.
Ingredients
5 sheets of filo pastry
Coconut oil
2 tbsp marmalade
300g Christmas pudding (or mincemeat with raisins)
Ice cream, to serve
Method
Preheat the over to 200°C/400°F/Gas Mark 6
Take a sheet of filo pastry and lay it out on a baking tray. Brush with coconut oil, then add another sheet on top and repeat until all five layers are laid on top of each other. Spread the marmalade in a thin layer over the filo pastry. With the long side of the pastry sheets facing you, crumble the Christmas pudding all over the filo, but crumble slightly more over the bottom of the filo rectangle.
Carefully roll up from the bottom all the way to the top so you end up with a log shape. Bake in the oven for 25 minutes util golden. Let it cool slightly before serving with ice cream.