8 ways to eat organic food on a budget
Eating organic on a budget can often be challenging. It often comes with a higher price tag than its inorganic counterparts, despite the potential benefits it has for our health and that of our planet.
Whether you're looking for tips on how to eat organic on a budget, or want to save a few pennies on your food shop, scroll on for our practical tips to help.
What actually is organic food?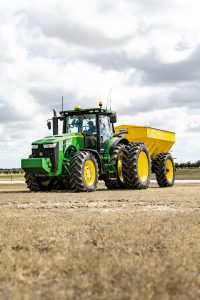 You're not alone if you think that organic food is simply just the fancier range on the supermarket shelves. Organic food has to meet certain criteria to be labelled as such. The term 'organic' can apply to all foods too, not just fruits and veggies – from wine and meat to bread and cheese.
According to the Soil Association, organic is: "Food production that aims to produce sufficient quantities of high-quality food using methods that deliver a breadth of benefits across our entire food system, from people to planet, plant health to animal welfare."
Organic farmers must ensure their farms sustain the health of soils, ecosystems, animals and people. They also use much fewer pesticides, and the ones used are of natural origin. Animal welfare tends to be higher too. Learn more about what makes organic food here.
What are the benefits of eating organic food?
Less pesticides – and those that are used on organic products are more strictly regulated
Organic food is GMO-free
No artificial flavours or preservatives, meaning food is often fresher
May have more nutritional value, according to studies
Better for the environment and local wildlife due to less pesticides
Organically raised animals tend to be in better health as they are not given antibiotics or synthetic hormones
Tips to eating organic on a budget
Eat less but better meat
Opting for better quality and higher welfare organic meat, but eating it less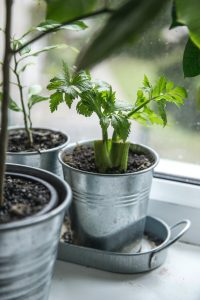 often than usual, can help to balance out your supermarket bill. You can also bulk out organic meat with plant-based organic sources of protein such as chickpeas or lentils. This will make the meat go further without compromising on the amount of protein you're consuming. Cheaper cuts like shoulder and belly can also help to cut costs on organic food.
Grow your own
If you have space, growing fruits and vegetables in your garden can help you eat organic on a budget. Even herbs can be grown organically to save you some pennies in a few pots on a windowsill. Just remember to choose organic seeds when growing your own.
Subscribe to a fruit and veg box
Signing up to an organic fruit and vegetable box can be a great way to eat organic on a budget and bulk stock your fridge. Companies such as Abel & Cole and Riverford deliver boxes packed with delicious organic fruits and veggies. It's also worth searching for 'organic vegetable boxes near me' online to see what's on offer local to you and remember to take advantage of any sign-up discounts to bring down the price further. Your local milk delivery service's organic milk may also be cheaper than what's on offer at the shop down the road, too.
Eat seasonally
Wondering why your strawberries for your morning porridge are always much more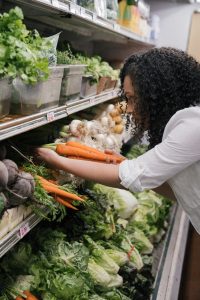 expensive in winter? Whether you're eating organic or not, food is often cheaper when it is in season. This is because it hasn't been shipped around the world to reach your dinner plate, and is much easier to find.
Use your freezer
Don't be afraid to sift through the yellow-sticker section of supermarkets to find discounted organic food to pop in your freezer and stock up. You're more likely to find an abundance of yellow-sticker items at the end of the day. You'll also be stopping food ending up in landfill. Frozen food can also be organic – browse the freezers at your local supermarket and see if you can make any savings here as it also tends to be cheaper than fresh, too.
Look out for own-brand organic
From meat to pulses, all the major UK supermarkets have their own-brand organic produce for store cupboard essentials. This can help to further cut costs on your total food shop bill rather than opting for brands.
Make small swaps
While many of us would prefer for the items going into our supermarket trolley to be organic, this often just isn't possible for a variety of reasons. However, making small swaps and just focussing on your staples to start with can still make a difference, according to experts.
Reduce food waste
When buying organic (or any food for that matter) try to cut down on what's ending up in the bin. Make organic vegetable stocks from scraps of veggies you have saved up all week or use bones from organic cuts of meat to whip up some bone broth, like our collagen-rich recipe here. Avoid over-buying, and try to use up the older items in your fridge before restocking. Good for the planet, good for your purse.
Read more articles like this