Best ethical chocolate Easter eggs
Easter is a time of year when we can all enjoy a little bit of chocolate. Choosing an ethical brand for your Easter eggs makes them taste even better too!
We've put together a selection of the best Easter eggs and chocolates available on the market for you to enjoy.
Salcombe Dairy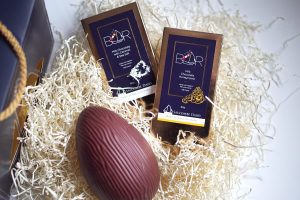 Salcombe Dairy is a favourite of Liz's. The brand's collection of Easter eggs and treats is too good to miss! Keep it classic with one of Salcombe Dairy's chocolate eggs or opt for something a little different with the Easter hamper (complete with a chocolate bunny!).
Salcombe Dairy uses milk fresh from Devon in its products. Along with chocolate, you'll also find the company produces delicious ice cream and frozen yoghurts.
Plus, Liz Earle Wellbeing readers receive an exclusive 10% discount across all of the products on the Salcombe Dairy website. Just add LIZLOVES as a discount code at the checkout.
Find out more about Salcombe Dairy
Russell & Atwell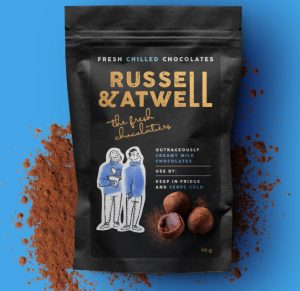 While not strictly an Easter egg, you'll find the chocolate treats from Russell & Atwell hard to resist.
Especially for Easter, the brand is offering spring touches with its chocolate selections. Order before 29 March 2021 to receive a hand-written message on an Easter Bunny tag alongside your chocolates.
Each batch of Russell & Atwell chocolates is made fresh using sustainable cocoa, organic cream and wild honey. The chocolate is also free from preservatives and contains absolutely no palm oil.
Use LIZLOVES at checkout for a 10% discount. Offer code valid until 30 April 2021.
Find out more about Russell & Atwell
Cocoa Loco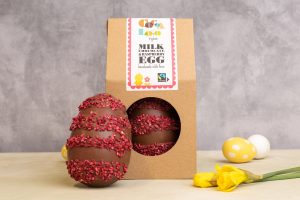 Cocoa Loco is based in Sussex and is perfect for Easter eggs with a fruity twist. There are a range of eggs available that cater for different dietary requirements and are palm oil free. Where possible, Cocoa Loco has made its packaging plastic free too.
Cocoa Loco sources its cocoa beans from small-scale cocoa growers in the Dominican Republic. The cocoa is also grown organically, helping you to make a better choice for the planet.
Along with the tempting chocolate bunnies, our favourite is the Milk Chocolate and Raspberry Easter Egg.
Find out more about the Cocoa Loco Easter Egg range
Chococo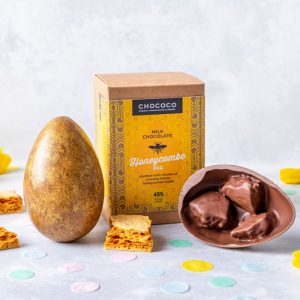 Chococo is an artisan chocolatier based in Dorset. The brand was founded by husband and wife team, Andy and Claire Burnet, and prides itself on creating the finest handmade chocolate.
We love the Milk Chocolate Honeycombe Studded Easter Egg. With rich chunks of honeycomb hidden inside each egg, you'll find this chocolatey treat hard to resist! What's more, the honeycomb is crafted using locally sourced honey from Dorset.
Complete with a gold shimmer and in plastic-free packaging, it's the perfect wellbeing Easter treat!
Love Cocoa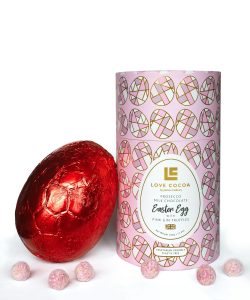 Founded by James Cadbury, Love Cocoa has a variety of luxury Easter eggs that make the perfect gifts.
We particularly love the indulgent Prosecco Milk Chocolate Eggs with Pink Gin Truffles. This boozy twist on the classic milk chocolate egg features a Prosecco-flavoured Easter egg infused with popping candy. The pearly pink truffles alongside make for the ideal grown-up Easter treat.
Love Cocoa crafts its chocolate eggs by hand in the UK, using ethical and sustainable practices that protect local farmers, the rainforest and the planet. 
Find out more about Love Cocoa
Read more articles like this
Please note, on some occasions, we earn revenue if you click the links and buy the products, but we never allow this to bias our coverage and always honestly review. For more information please read our Affiliate Policy.