5 spring skincare tips for healthy and glowing skin
After months of central heating and freezing temperatures drying out our complexions, the arrival of spring is the perfect time to freshen up our skincare routines and take a lighter approach to beauty. If you're looking for springtime skincare tips, you've come to the right place.
From clearing out makeup bags to upgrading our SPF, keep reading to learn how to look after your skin this spring.
Opt for lighter beauty products
While it's important to keep our skin hydrated all year round, spring is the perfect time to switch to a lighter moisturiser. Products containing hyaluronic acid or those that are water-based are a great choice. Liz is a fan Beauty Pie's Triple Hyaluronic Acid Deep Moisture Miracle Cream (use LIZLOVES to save £10). It keeps skin plump and moisturised, without it feeling too heavy.
When it comes to makeup, dewy skin is the look for spring. Choose a lighter coverage foundation with a luminous finish, like delilah's Time Frame Foundation (use LIZLOVES for 20% off). You can always pat a little extra over areas you feel need more coverage. Be brave and pair with fresh pops of pink on the cheek and lips for a springtime look.
Exfoliate away dead skin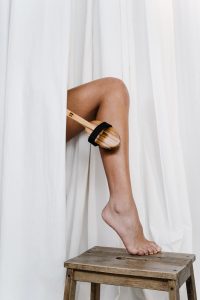 Gently exfoliating can help slough away dead cells lingering from winter and reveal fresh, healthy glowing skin. Just remember to go easy when using a physical exfoliator (such as a flannel or face scrub) as rubbing too hard can cause micro-tears.
Products that contain harsh particles to scrub at skin have undergone lots of scrutiny in recent years. It's important to note that scratchy body scrubs are often too rough to use on our delicate facial skin, so opt for something mild if you do prefer a physical exfoliator. We like Avène Gentle Exfoliating Gel for sensitive skin.
Lots of skincare experts now use chemical exfoliators. These sound a lot scarier than they actually are! We like The Ordinary Lactic Acid serum, which offers mild exfoliation to help even the appearance of skin tone and texture.
Meanwhile, dry body brushing can also help to reveal softer, smoother skin on your body. Check out Liz's top tips here.
Spring clean your products
When was the last time you cleaned out your makeup bag and brushes? The tools we use to apply our products, such as brushes and sponges, can quickly become unhygienic.
Besides bacteria, beauty tools can quickly accumulate dead skin cells and oil. When transferred to the skin, these can be a fast-track to breakouts.
Wondering how to clean your makeup brushes? Experts suggest washing them at least once a week with a gentle shampoo like this eco-friendly option. If cleaning weekly isn't realistic, a spray brush cleanser, such as this option from delilah (use LIZLOVES for 20% off), is a great option to refresh natural and synthetic brushes. Just don't leave it too long between washes.
It's also worth checking the use-by dates on your beauty products (yes, they can go off too). Check out our guide on how long you should keep different types of makeup and beauty products here.
Don't scrimp on SPF
While we should be wearing SPF all year round, it's worth upgrading our sun-protection with the arrival of warmer months, regardless of our skin tone.
Even though many moisturisers on the market contain SPF, it's worth doubling up on our sun-protection with a facial sunscreen.
Experts say that we should be using a minimum of SPF50 during warmer months to protect against skin damage. French skincare brand La Roche Posay's UVMune 400 Invisible Fluid SPF50+ Sun Cream is formulated for daily use for even sensitive skin to help protect against damage caused by UVA, UVB and ultra-long UVA rays. It comes in a non-greasy finish and can be worn alone or under makeup.
Introduce antioxidants into your routine
Antioxidants offer lots of benefits to our skin when we include them in our beauty routine.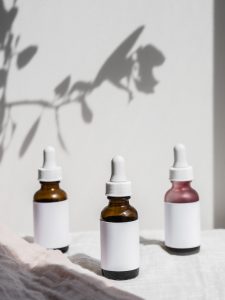 They can help protect the skin's surface from damage caused by free radicals and environmental aggressors, like UV rays and pollution. Antioxidant formulas can also help to avoid premature ageing, making spring a perfect time to add them into your routine.
Mega-multitasker vitamin C is one of the most powerful antioxidants out there for our skin. It can reduce the appearance of sunspots and surface pigmentation, and it can also help prevent new ones from forming.
Most experts agree that the most efficient way to use vitamin C is through a targeted serum – Pixi's highly rated, cruelty-free vitamin C serum is a great option.
If you have sensitive skin, build up your usage gradually so you don't aggravate your complexion.
Read more articles like this