6 common mistakes when using retinol – and best products to try
Retinol has taken the beauty industry by storm. With researched-backed benefits that include smoothed fine lines, improved pigmentation and visibly reduced pores, this ingredient is somewhat of a skincare star.
That being said, retinol – a form of vitamin A often found in over-the-counter skincare – can be potent.
To ensure you're making the most of this miracle ingredient, here are six common mistakes to avoid when using retinol.
Common mistakes to avoid when using retinol
Using too much and too often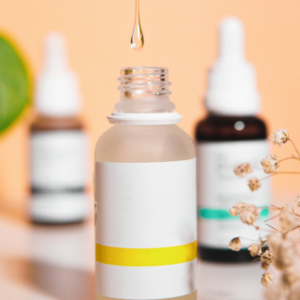 As we mentioned, retinol can be a strong ingredient in your beauty line-up.
In fact, it's sometimes too harsh for sensitive skin to handle full stop – (if that's you, try bakuchiol instead).
If you're new to retinol, start out low and slow to allow your skin to get used to the ingredient.
Using a weaker strength of retinol can be advisable to begin. Start by applying just twice a week first, before building up as your skin gets used to it.
It's also not an ingredient to slap on either. You typically only need a pea-sized amount of retinol to reap the rewards. You might want to first try applying after a light layer of moisturiser, too.
Not using SPF
Retinol makes our skin more sensitive to UV light. This puts you at more risk of sun damage, which can result in hyperpigmentation – something you may be using retinol to tackle in the first place.
While we should be using SPF every single day (yes, even in winter!), we need to be even more diligent with sun protection when using retinol.
Using a hat and staying in the shade can add an extra layer of protection for our skin.
Using in the morning
Knowing whether skincare ingredients are better placed in your morning or evening beauty lineup can be confusing. But most agree that retinol should be used at nighttime.
This is because the ingredient can be broken down by ultraviolet rays, making skin more sensitive to the sun.
Applying with too many other ingredients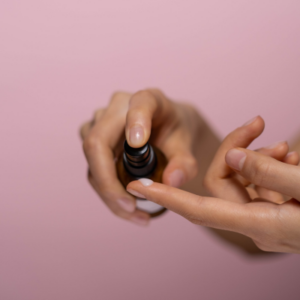 Some mild irritation can be expected, especially when you first add retinol into your beauty arsenal.
But using retinol with some ingredients can make matters even worse.
Retinol shouldn't be applied at the same time as vitamin C, although you can use a vitamin C in the morning with a retinol in the evening.
Other ingredients that shouldn't be used at the same time as retinol include AHAs and salicylic acid.
Not hydrating
As retinol promotes cell turnover (resulting in glowier skin and smoothed fine lines), you may notice that your complexion is drier than usual.
It's important to keep skin hydrated with a nourishing moisturiser when using retinol – especially if you are experiencing additional dryness.
Look for hydrating and soothing ingredients, such as glycerin, hyaluronic acid and ceramides.
Being impatient
Consistency and patience is key when using retinol. This skincare ingredient won't deliver instant results overnight.
In fact, it can take up to several weeks to see results, although you may see some subtle changes after just a few uses, depending on potency.
The takeaway? Don't throw in the towel too early.
Our favourite retinol products
The Ordinary Retinol Serum 0.2% in Squalane (£6.90) – not only is this a great budget retinol option, it's also great for beginners with its low potency.
The hydrating serum contains retinol with squalane to help visibly firm and plump the skin.
Beauty Pie Super Retinol Ceramide-Boost Face Serum 3% Retinol (from £16.50) – this retinol serum is infused with lactic and hyaluronic acids and a barrier-repairing ceramide blend to protect, brighten and smooth skin.
You can use the LIZLOVES affiliate discount code to save £10 off your Beauty Pie membership.
Elizabeth Arden Retinol Ceramide Capsules (from £49) – celebrity fans of these award-winning powerhouse retinol capsules include Reese Witherspoon.
Each biodegradable capsule contains a silky serum enriched with retinol and nourishing ceramides for a baby-faced glow.
Read more features like this