Best morning skincare routine for your 40s
It'll come as no surprise that our skin in our 40s isn't the same as it was in our 20s – or even our 30s.
While we're less likely to experience the acne breakouts that often wreaked havoc on our skin in our teens and 20s, we may notice it's now drier as we approach menopause and oestrogen levels drop. Fine lines and wrinkles may become more prominent as collagen production further slows down. Pigmentation from sun damage over the years may also be an issue for you.
But that's where the best morning skincare routine for 40-year-olds can help. From cleansers to serums, scroll on for our picks of the best morning skincare products when in your 40s.
You don't need every skincare step here. Pick from the categories you do like to include in your routine, although we'd always suggest a cleanser and moisturiser as your basics, plus an SPF for the daytime.
Best day skincare routine for your 40s
Best cleanser for your 40s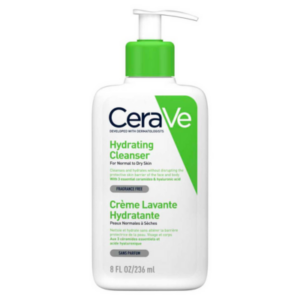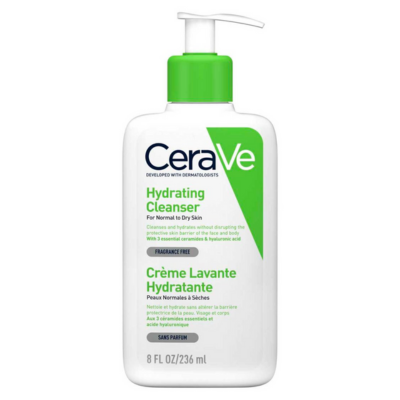 All good skincare routines start with an effective cleanser. As skin is often likely to be drier as you move into your 40s, choose a cleanser with hydrating ingredients, such as ceramides and hyaluronic acid. A cream cleanser over a foaming one will ensure skin is clean without leaving it feeling stripped.
CeraVe Hydrating Cleanser (£11.50) is gentle and non-foaming, and contains ceramides to protect the skin barrier, while hyaluronic acid helps retain moisture.
Originally formulated by Liz herself, Liz Earle Beauty Co. Cleanse & Polish (£18.50) is perfect for skin in your 40s. This rich and creamy cleanser, used with a muslin cloth, gently exfoliates and removes daily grime.
Best morning serum for your 40s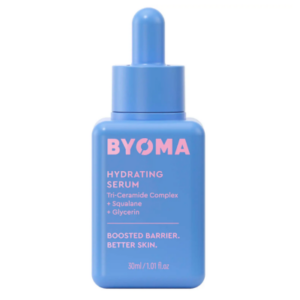 There are numerous serums on offer with a plethora of ingredients, all of which can target different skincare concerns in your 40s.
If you want additional hydration for an extra dry complexion before you use a moisturiser, Byoma's Hydrating Serum (£12.99) combines hyaluronic acid and niacinamide for healthy and happy skin.
A vitamin C serum can help to brighten skin, if you're experiencing dullness. Try Drunk Elephant's C-Firma Fresh Day Serum (£70) if this is a concern for you.
And if fine lines and wrinkles are bothering you, The Inkey List's Collagen Peptide Serum (£12.99) works to help skin feel plumper and firmer.
Best eye cream for your 40s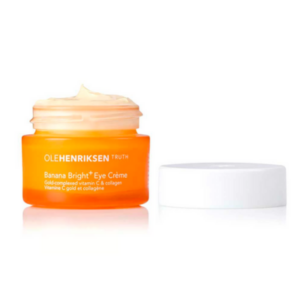 Whether you place an eye cream in your morning or evening skincare routine (or both!) is personal preference. Here are some of our favourite eye creams when in your 40s.
Ole Henriksen Banana Bright Eye Crème (£37) contains vitamin C to diminish dark circles and improve the appearance of crow's feet.
Developed by dermatologists, CeraVe Eye Repair Cream (£14) visibly brightens the under-eye area and reduces any puffiness.
Best day cream for your 40s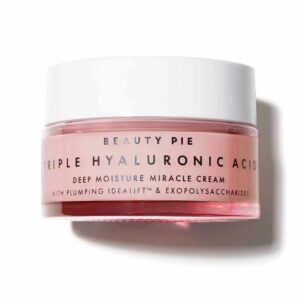 A moisturiser helps to seal and protect the skin, and further lock in moisture.
A firm favourite of Liz's, Beauty Pie's Triple Hyaluronic Acid Deep Moisture Miracle Cream (£17 for members – use LIZLOVES to save £10 off your subscription) plumps out fine lines and gives skin a dewy, glowy boost.
As your skin matures, it may become more sensitive too as our hormones change.
Oodee Nova Illuminating Moisturiser (£55) is a love letter to sensitive, allergy-prone skin. It's been dubbed 'allergen neutral' and is free from all common food and fragrance allergens.
Best SPF in your 40s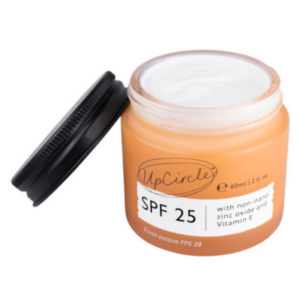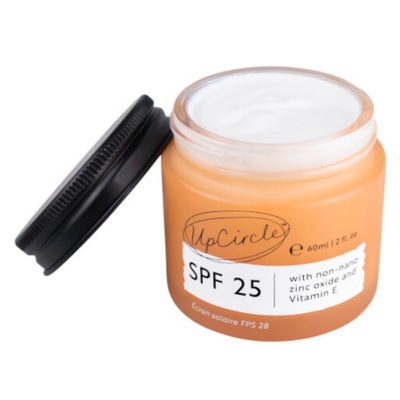 SPF should be the final step in your daytime skincare routine to protect your skin from harmful UV rays and prevent premature ageing and pigmentation.
It's not just for holidays, either. Sun protection should be worn daily – even when it's raining or cloudy. As a rule of thumb, use enough SPF to cover the length of two fingers' to ensure enough coverage and protection.
Choosing a high SPF can ensure we don't cause extra damage than we did in previous years.
We love La Roche-Posay Anthelios Invisible Fluid SPF50+ (£19.90) for its fragrance-free water, sweat and sand-resistant formula.
Mineral sunscreens are a great choice for sensitive, mature skin as they contain less harsh chemicals and ingredients.
UpCircle's SPF 25 Mineral Sunscreen (£27.49) shields skin from harmful UV rays. It uses powerful and upcycled antioxidant raspberry seed oil to defend against free radical damage, protecting against premature ageing.  Use the LIZLOVES code to save 15% at UpCircle.
Read more features like this