10 best moisturisers for menopausal skin
Menopause often triggers unwanted changes in our skin – but the best moisturisers for menopausal skin can help.
How menopause affects our skin
As top dermatologist Dr Sajjad Rajpar previously told us in our feature here, a drop in oestrogen can cause our skin to feel much drier and often itchy.
"Oestrogen is required for your body's skin hydration mechanisms," he explained. "Your own internal moisturisers are increased when you have oestrogen. So that includes things like ceramides, sebum and hyaluronic acid.
"Those three things preserve water in the skin. If you don't have enough oestrogen then you don't have as much of those three things, and then you lose water, causing dry skin."
We may also experience acne breakouts, or redness as a result.
So, while the best moisturisers for menopausal skin can never replace the drop in oestrogen (only HRT can do that), they can help to alleviate dryness or other skincare symptoms you may be experiencing as a result.
With this in mind, here we share the 10 best moisturisers for menopause.
10 of the best moisturisers for menopause
Beauty Pie Triple Hyaluronic Acid Deep Moisture Miracle Cream – from £17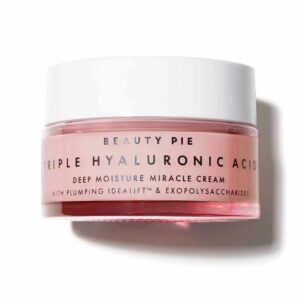 A firm favourite in Liz Earle's personal skincare routine, Beauty Pie's Triple Hyaluronic Acid Deep Moisture Miracle Cream adds intense moisture to your complexion.
Using three types of hyaluronic acid, a skincare ingredient known for its hydrating and smoothing properties, this moisturiser helps to plump out fine lines and leaves skin feeling soft and supple.
This is especially effective on dry, dehydrated and sensitive skin, making it a great option for menopause.
Plus, you can use the LIZLOVES affiliate discount code to save £10 on your Beauty Pie membership.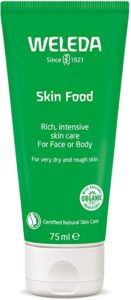 Weleda Skin Food – £14.95
If you're struggling with extremely dry skin caused by the menopause, Weleda's Skin Food moisturiser will be your holy grail.
Formulated to soothe stressed-out skin, the intensely nourishing cream has amassed a cult following and a little goes a long way.
Made with organic sunflower seed oil and extracts of wild pansy, chamomile, calendula and rosemary, the hydrating treatment can help to restore the skin's barrier function, which is often compromised during menopause.
UpCircle Face Moisturiser with Vitamin E – £20.99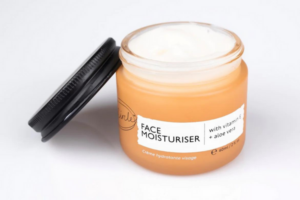 The perfect eco-conscious pick for menopausal skin, UpCircle's Face Moisturiser uses the finely-ground powder of discarded argan shells, which are rich in antioxidant vitamin E.
This vitamin has moisturising and healing properties that can help to nourish and support the skin barrier.
Other ingredients include skin-soothing cocoa butter, aloe vera to cool and calm and sage oil to soothe any irritation you may be experiencing.
Psst… don't forget you can use the LIZLOVES23 code to save 10% at UpCircle.
CeraVe AM Facial Moisturising Lotion SPF25 – £13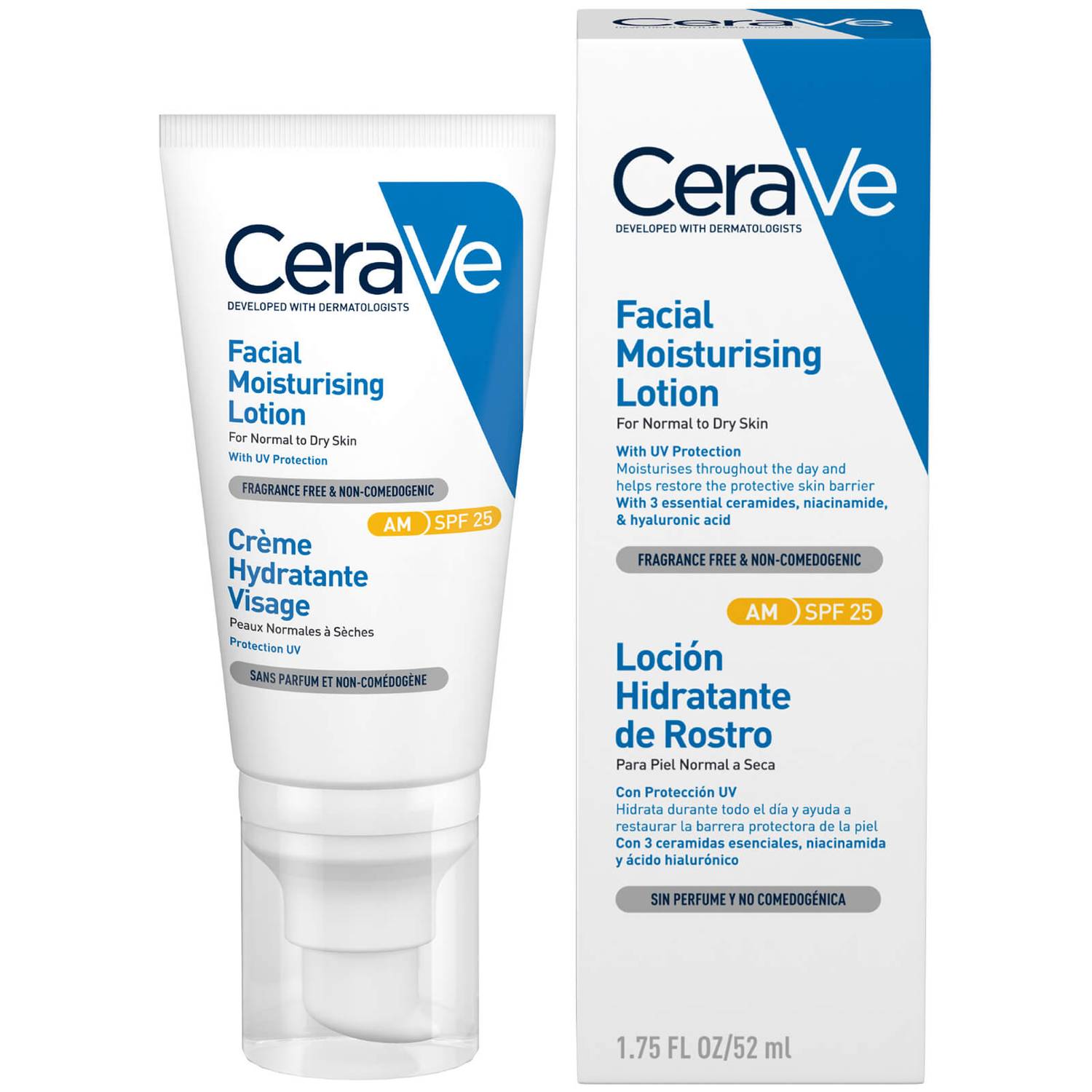 Don't underestimate CeraVe's no-frills skincare collection.
The brand's AM Facial Moisturising Lotion is packed with all the right ingredients for dry, menopausal skin, including ceramides, hyaluronic acid and niacinamide.
The gentle, fragrance-free formula helps protect your skin's all-important moisture barrier.
If you're also experiencing acne or breakouts as a result of the menopause, this moisturiser is non-comedogenic meaning it won't clog pores or cause excess sebum production.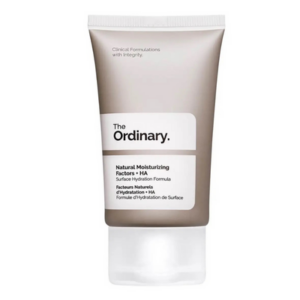 The Ordinary's Natural Moisturising Factors with HA – £5
Despite its cheap-as-chips price point, The Ordinary's Natural Moisturising Factors with hyaluronic acid is a great budget option for skin during perimenopause and menopause.
With multiple amino acids, fatty acids, and hyaluronic acid, this moisturiser helps to keep the outer layer of the skin protected and perfectly hydrated.
If you don't like a heavy moisturiser, you'll be pleased to hear this one has a lightweight, creamy texture with a non-greasy finish.
Trilogy Ultra Hydrating Face Cream – £29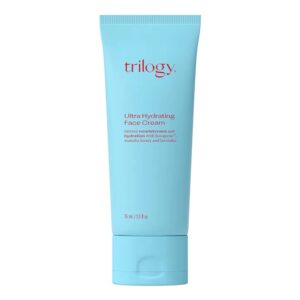 This lusciously thick, natural and hydrating cream is TLC in a tube for dry, parched and dehydrated complexions.
Enriched with Trilogy's unique rosehip with super antioxidant complex, evening primrose oil and coconut oils to help deeply hydrate, the easily-absorbed moisturiser is perfect for dry menopausal skin.
Not only is it a rich moisturiser, you can also use this one as a hydrating mask.
ARK Skincare Age Defy Nourishing Moisturiser – £38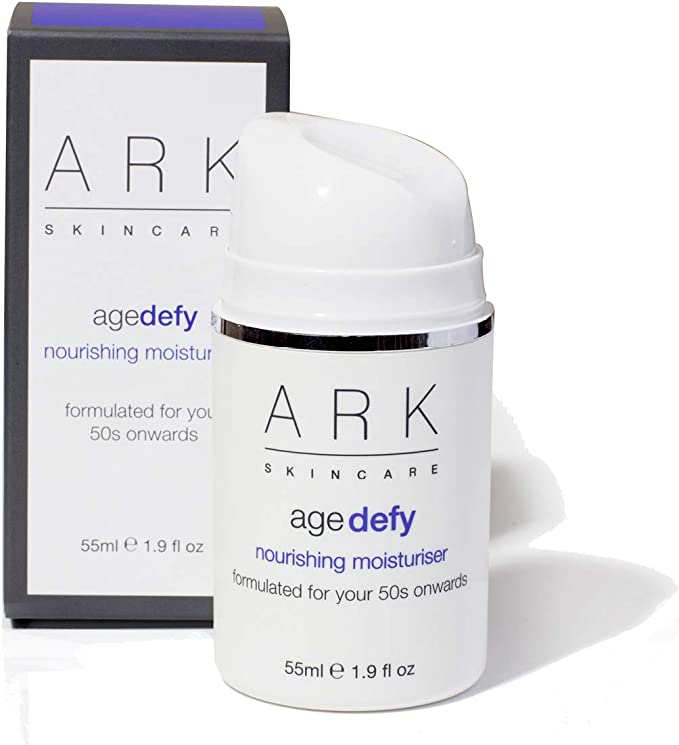 Formulated with mature skin in mind – specifically for the over 50s – ARK Skincare's Age Defy Nourishing hydrating peptide moisturiser helps to revitalise and brighten.
Ingredients include red clover to soothe and reduce the signs of ageing, hyaluronic acid to plump, and peptides to smooth.
Meanwhile, vitamin C revitalises and brightens, while goji berry provides antioxidant protection.
ARK Skincare has also developed the Age Defend Replenishing moisturiser for use in your 30s and 40s.
Cetaphil Pro Redness SPF Day Cream – £19.99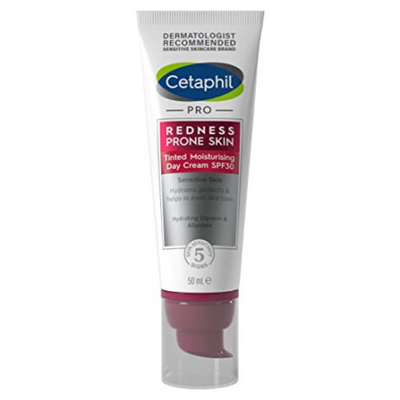 Perimenopause and menopause may be a contributing factor to redness and rosacea, and Cetaphil's Pro Redness SPF Day Cream can help to combat these common skincare concerns.
The dermatologically-tested, tinted day cream helps to moisturise, soothe and hydrate sensitive skin, with glycerin and allantoin.
It also comes with SPF30 protection, won't clog pores and has no added fragrance.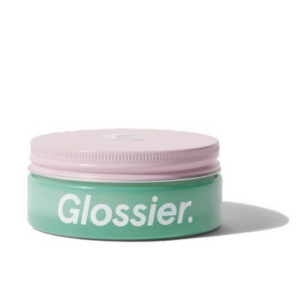 Glossier After Baume – £25
Want to level up your moisturiser for menopausal skin?
Like a puffer coat for your skin, Glossier's buttery After Baume helps to cocoon the most sensitive of skin in moisture for up to 24 hours.
Ingredients include babassu oil, post-biotic ferment, vitamin-packed green microalgae, glycerin and cupuacu butter, a plant-based alternative to lanolin.
A little goes a long way of this cream, and it's also non-comedogenic, and formulated without fragrance, essential oils, dyes, or drying alcohols.
Olay Collagen Peptide 24 MAX Moisturiser with Collagen Peptide and Niacinamide – £44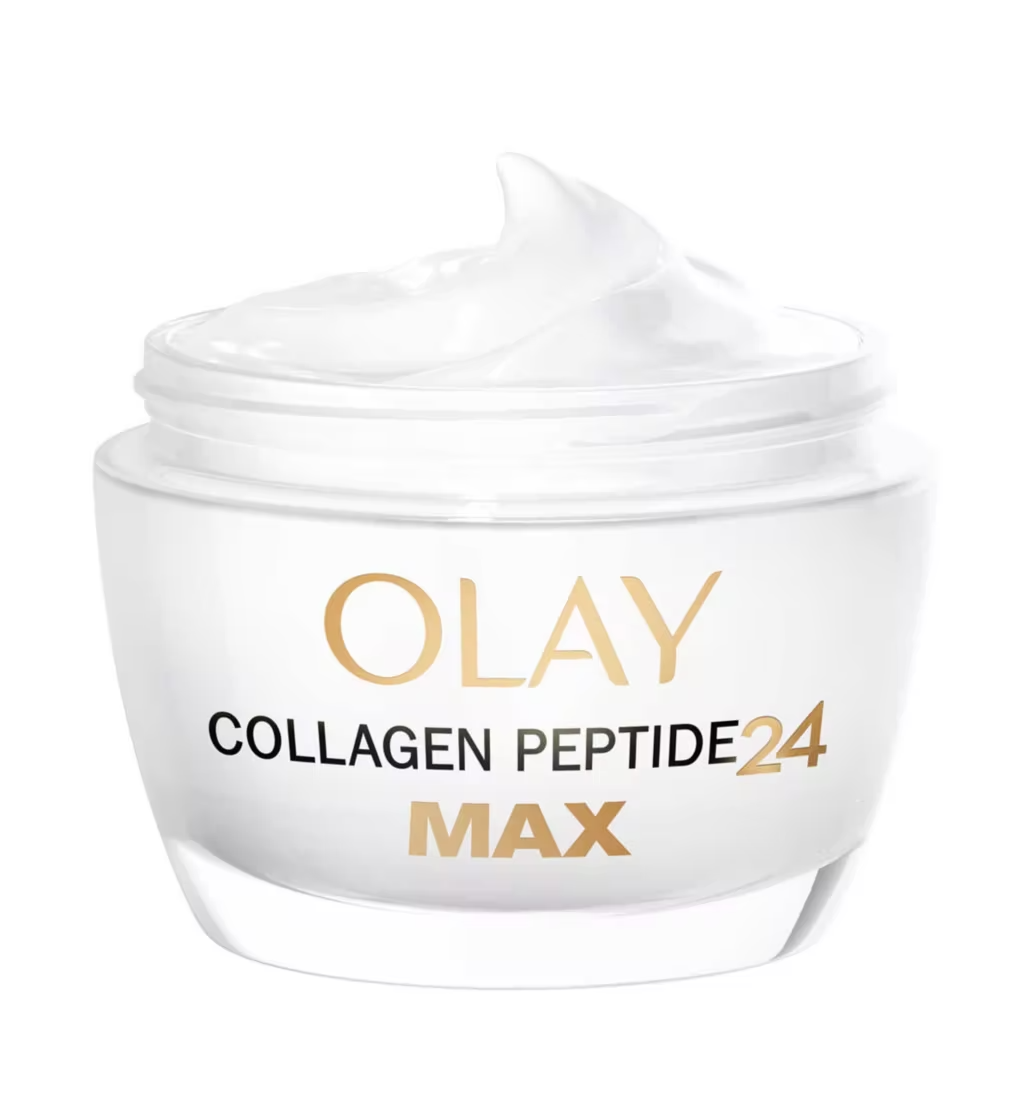 Supercharged with hydrating ingredients, Olay's Collagen Peptide 24 MAX Moisturiser helps mature skin to glow and strengthen its protective barrier.
The formula also helps to improve your skin's texture over time, so it is visibly smoother.
This option from Olay is also fragrance-free, dermatologist tested and free of synthetic dyes.
Read more features like this