Best lash serums that actually work for longer, thicker lashes
The best lash serums can be helpful if you're struggling with lashes that feel thin and sparse.
Whether your natural lashes are lacklustre from overdoing extensions or you've simply found them thinning with age, there are serums on the market that promise to fix your woes.
Read on to discover the best serums to nourish, lengthen and strengthen your lashes.
Do lash serums actually work?
Many of us may be sceptical of beauty products with claims that sound too good to be true. But, in a word, yes, lash serums do work. However, as with any product, some lash serums are more effective than others.
Our eyelashes go through three distinct phases in their growth cycle, known as anagen (active growth), catagen (transition), and telogen (resting).
Most eyelash serums are formulated to reduce the amount of lashes that fall out. They also work to encourage new growth, while ensuring lashes are strengthened and nourished in the rest phase.
How long the complete cycle lasts varies per person, but typically ranges from around three to six months. You may need to be consistent and patient to see results in most cases.
Which are the best lash serums?
Cult, affordable skincare brand, The Ordinary, has forayed into the world of eyelash serums, and its new product is already gaining rave reviews.
Doubling up as both a lash and brow serum, the multi-peptide, non-greasy formula is designed to support thicker, fuller and healthier-looking lashes and brows.
It uses 11 active ingredients, including four peptide complexes and a series of natural extracts. When used twice a day, it promises to help nourish and protect lashes and brows, while enhancing the look of density and overall appearance in as little as four weeks.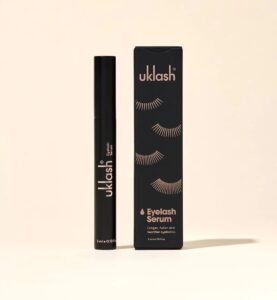 UKLASH's powerful eyelash enhancer targets brittle, short and sparse lashes.
Its formula is fortified with natural vitamins, extracts and peptides to nourish and infuse your eyelashes with what they need to look longer, fuller and voluminous.
UKLASH says you can expect to see results in as little as 25 days.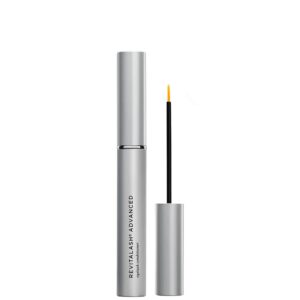 RevitaLash might be at the top end of our pick of the best eyelash serums but it has a cult following, and reportedly boasts Meghan Markle as a fan.
Creator Dr Michel Brinkenhoff made the formula to help his wife regain her lashes after having cancer.
Using a blend of scientifically-advanced technology and natural botanicals, the daily treatment promotes strand strength, resilience and suppleness. It also works to minimise breakage and help with signs of eyelash ageing, stress and fragility.
Simply apply across the lash line in the morning or before bed.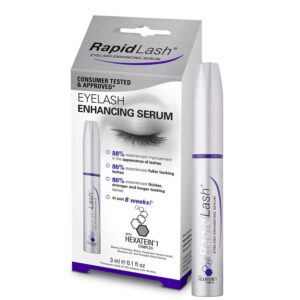 RapidLash's potent yet gentle serum is designed to promote longer and fuller-looking lashes, claiming to give results in up to eight weeks.
This daily eyelash serum is enriched with Hexatein 1 Complex. This is a unique blend of six high-performance ingredients: peptides, biotin, amino acids, panthenol, soybean oil and pumpkin seed extract.
It's ideal for brittle, thin, pale or short lashes – coating each lash in a conditioning and moisturising formula.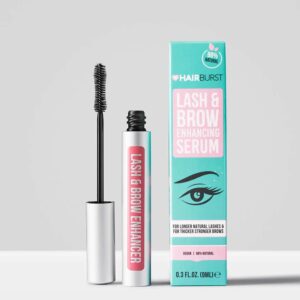 Working as both a lash and brow treatment, Hairburst's serum uses 98% natural ingredients in its deeply conditioning formula.
The serum helps to awaken dormant, non-activated hair roots to improve the length, thickness and strength of sparse lashes and brows.
The plant-based formula is also fragrance, paraben and SLS free.
Read more articles like this