6 best IPL hair removal devices to defuzz at home
If you want to ditch your razor or trips to the salon for a wax, IPL devices are a popular option to remove unwanted hair with long-lasting results.
IPL (intense pulsed light) is a safe, relatively painless, and effective way to remove unwanted hair from your legs, underarms and bikini line for silky smooth results from the comfort of your own bathroom. Some IPLs are also suitable for your face, but make sure you check before use.
Home IPL devices work by stunting the hair cycle to prevent regrowth. With continuous use, they can, for some people, reduce hair growth almost completely. However, IPL devices are definitely an investment as they can cost upwards of £150 on average.
We spoke to aesthetic doctor and founder of Luxe Clinic Dr. Usman Qureshi to learn more about IPL home hair removal.
What is IPL?
Is IPL the same as laser hair removal?
While it's often confused with laser hair removal, IPL is a different form of technology for removing hair.
"IPL technology, also known as intense pulsed light technology, is actually not a laser treatment," says Usman. "Compared to laser hair removal, it uses a broad spectrum of light with multiple wavelengths. This means it has more unfocused energy around the hair and skin area.
"IPL works thanks to a pigment in hair called melanin. Much like a dark sheet on a hot day, the melanin helps the hair absorb the light from the flashes, stimulating it to go into its resting phase. This leaves you with smooth, hair-free skin."
Are IPL results permanent and does it hurt?
Hair removal can often be a chore – and a painful one at that – with many of us looking for more permanent options. As Usman explains, while results vary, IPL can offer a more comfortable solution to other hair removal techniques.
"Results can vary from person to person. The system has been designed to cover large areas of skin in a short period of time," he explains. "IPL is less painful than laser hair removal, but pain levels can be dependent on your body type. Many professional IPL machines have a built-in cooling system that actively cools the skin as the machine is operating. This considerably reduces any discomfort felt during the treatment."
Is IPL safe and effective for everyone?
When it comes to choosing a hair removal method, it's important to do so safely. The good news is that there are only a few limitations for IPL.
"IPL is safe for most people but is not suitable for everyone," explains Usman. "Pregnant women and people who are on blood thinners, for example, should avoid IPL. Other factors that make people unsuitable for IPL treatment include currently or recently taking the acne drug Accutane.
Contraindications aside, another limiting factor for IPL is your hair colour.
"The colour contrast between the hair and skin helps the IPL device to pick up on those melanin pigments and interact with them properly," explains Usman. "IPL permanent hair removal works on brown, dark blonde, dark brown, or black hair – but using the same treatment on very blonde, red, or white hair won't be effective at all."
6 of the best IPL devices to try
Wanting to try your hand with IPL? Read on for our recommendations for the best at-home devices to try.
Philips Lumea Prestige is one of the most top-rated IPL devices on the market, coming with curved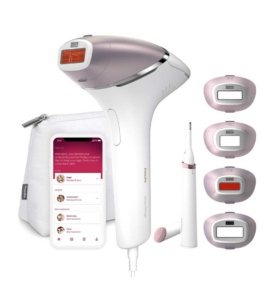 attachments for use on different areas of your body, including for the face.
While IPL requires patience, the Lumea Prestige promises results after just four uses.
The beauty tech also uses SenseIQ technology, which is designed to understand what your skin needs during treatments, and adapts to be as sensitive as it is effective.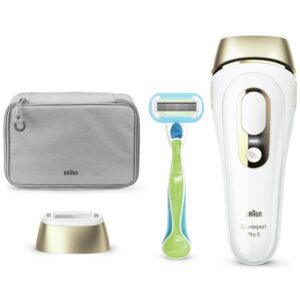 Braun's Silk Expert IPL is a smaller and more compact design compared to some, but it doesn't scrimp on results. It emits 400,000 light pulses and can be used on both your face and body.
The device has been clinically tested and dermatologically accredited by the Skin Health Alliance, and uses SensoAdapt technology that automatically and continuously adapts to your skin tone.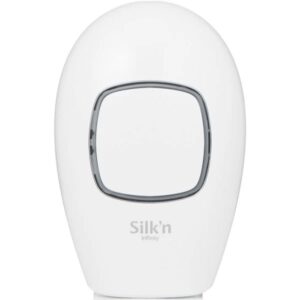 The Silk'n Infinity IPL is small but mighty, and is a popular hair removal option. It can be used on all skin tones from the comfort of your own home, emitting 400,000 light pulses.
In studies, the easy-to-use hair removal device resulted in up to 92.3% hair reduction after six treatments with two weeks in between each session.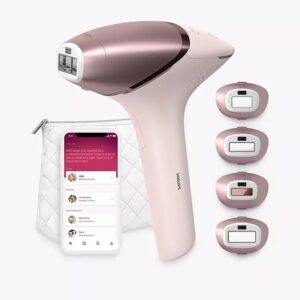 If you'd prefer a cordless device, Philips Lumea IPL Cordless Hair Removal 9000 series is proving to be a popular choice with IPL fans.
While it's the most expensive option on our list, Philips says the lamp has enough flashes to last up to 20 years and you can expect to see up to a 92% hair reduction after just three treatments.
An investment piece that the rave reviews vouch for!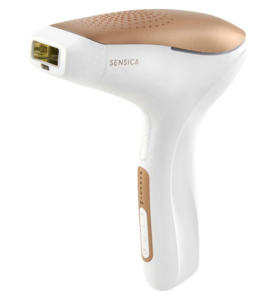 The Sensilight PRO uses clinically proven patented RPL technology (reactive IPL) to help reduce unwanted hair.
The device is also cordless with unlimited flashes, and safely adapts to your skin tone.
It also comes with a choice of six different energy levels for a personalised treatment experience.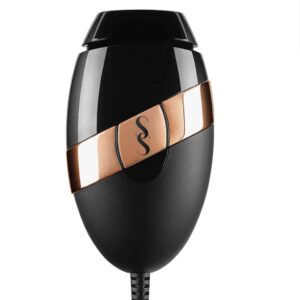 Available in four different colour ways, SmoothSkin's Bare+ is the cheapest option on our list of best IPL devices.
SmoothSkin says its IPL stunts hair growth in just 4 weeks with light energy and has plenty of rave reviews to back up its promises.
With unlimited flashes, it's safe to use all over your face and body, and has a skin safe sensor too.
Read more features like this