Our top hair care products for 2021
Looking for the best hair products to tame your mane in 2021? From sleek conditioners and heat protection to smoothing finishing balms, there's a whole host of products to choose from. But where to start?
Our Beauty Editor Ellie Smith has tried and tested some of the best hair products on the market to help you supercharge your routine in 2021. Here, she shares some of her favourites.
The best hair products for 2021
Restore and repair damage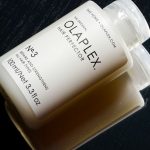 If, like me, you're a little too fond of bleaching and heat-styling your hair, then this first-of-its-kind product will be your best friend in 2021.
While most restorative hair oils and masks simply coat damaged strands (temporarily improving their appearance), the Olaplex No.3 Hair Perfector (RRP £26) contains a patented ingredient that works at a molecular level to strengthen broken bonds and repair split ends.
Apply as a pre-shampoo treatment once or twice a week and watch your hair grow stronger before your very eyes.
A nourishing conditioner
For a hair-healing combo like no other, I've been combining the Olaplex treatment with Dizziak (RRP £22). This heavy-duty, cult conditioner works a treat on all dry hair types, but particularly shines on Afro hair. It was created by former beauty writer, Loretta De Feo who was frustrated by the lack of deep conditioning treatments for her thick, half Nigerian, half Italian locks.
It's enriched with quinoa protein and babassu as well as coconut and argan oil. These ingredients smooth and nourish without weighing hair down.
The best for home hair colour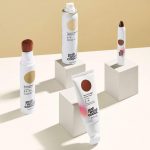 With the advent of yet another lockdown in the UK, it appears that trips to our much-loved hairdressers may be as few and far between in 2021 as they were in 2020. For this reason, I'll be relying on Josh Wood's brilliant range of at home hair colouring products.
The Blending Brush (RRP £19) works a treat to disguise stripes of regrowth and stray greys. The Gloss Hair Treatments (RRP £19) are also brilliant for revitalising faded colour and restoring that sometimes elusive salon shine.
Ellie's favourite hairdryer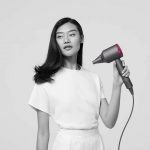 For those that like the finer things in life, look no further than Dyson's brilliant range of hair tools. I've long loved the Dyson Supersonic Hairdryer (RRP £299) — it's lighter and quieter than any I've tried — but have more recently enjoyed trying the Dyson Airwrap Styler (RRP £449.99).
This British brand is known for its innovative technology and their multi-purpose style is no different. It uses powerful jets of air to dry and style hair without exposing it to the damaging heat plates that are seen in traditional curling tongs and straighteners.
The device comes with four types of attachments: curling tongs of various sizes, smoothing brushes, a round volumising brush and a traditional hairdryer. While I didn't love the curling barrels (they lend themselves to big bouncy curls rather than the beachy waves I favour), the hot brush and round brush provided heaps of volume and a professional-looking blowout that I've never quite been able to achieve without the help of a hairdresser.
Keep frizz under control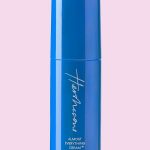 To set my perfect blowout in place, I've been relying on the Almost Everything Cream from Hershesons. Another multipurpose wonder, it helps to boost shine, define curls and tame frizz. In fact, as the name suggests, I use this product for just about anything.
Apply to wet hair to seal in moisture; to dry, limp hair to add texture and hydration; and pop in your hand bag to smooth frizz and flyaways on-the-go. I wouldn't be without it.
Words: Ellie Smith
Read more features like this