Liz's apple hair mask beauty DIY
Making your own hair mask can be a blissful way to enjoy a spot of pampering at home. Liz's beauty DIY here is a fantastic way to make use of the goodness of apples.
Used topically on our hair, apples can be incredibly beneficial. They contain malic and tartaric acid, which gently remove dead cells from the skin's surface. Because of this, apple juice can be a helpful remedy for dandruff.
Choose organic varieties of apples whenever you can, but if not possible, wash your fruit in warm soapy water to remove outer chemical residues such as post-harvest fungicides.
Liz's apple hair mask
Ingredients
Method
Put the coconut oil in a small saucepan and melt over a low heat.
Remove from the heat and allow to cool slightly (but not solidify).
Add the apple pulp, apple cider vinegar and honey, and stir well.
Use the back of a spoon to push the mixture through a sieve to remove any lumps of apple, making sure you get all the liquid out.
Pour the mixture into a large bowl and place into a sink or bath. Tip your head upside down and place hair into the liquid. Massage it through your hair and scalp.
If you have long hair, tie it up into a bun before wrapping your head in cling film. Relax for 30 minutes to an hour (depending on how dry your hair is), before washing out using warm water and your usual shampoo and conditioner. You may need to shampoo your hair twice to get all the coconut oil out.
Watch Liz make her apple hair mask DIY
Find more beauty DIYs from the Liz Earle Wellbeing Yearbook One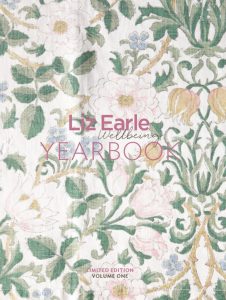 This fabulous beauty DIY is extracted from the Liz Earle Wellbeing Yearbook One. While physical copies of this book have sold out, you can now download a digital edition exclusively via Readly. You'll also enjoy access to thousands of magazines – including Liz Earle Wellbeing – as part of your membership. And best of all? Exclusive to Liz Earle Wellbeing readers, you can enjoy your first month free.
Find out more about Readly and enjoy your first month free
Discover more beauty DIYs