Winter sun holidays to escape to
Crisp frosty mornings in the UK can be blissful, but they're often overshadowed by more frequent windy, rainy days that can leave you hankering for some winter sun.
A few days in the sunshine isn't just good for the soul, it's hugely beneficial for our health too. While it's essential to care for your skin, exposing your body to the sun's rays is vital for boosting our body's supply of vitamin D. This essential vitamin plays a role in helping to metabolise calcium and is essential for healthy bones.
Vitamin D has also been linked to our mental health. Those with low mood are more likely to spend more time indoors, exposed to less sunlight.
What more excuse do you need? We've rounded up our favourite winter sun holidays to inspire your next escape.
Gran Canaria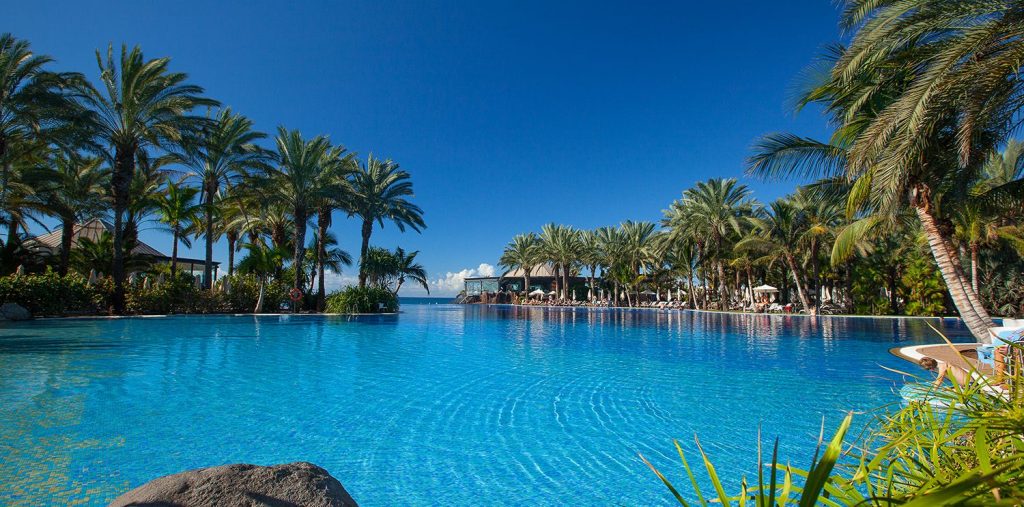 Just a short plane journey away, Gran Canaria is proof you don't have to fly long haul to get your fix of winter sun.
Gran Canaria is the third largest of the canary islands and boasts stunning scenery – so much so that its gathered a reputation for being a continent in miniature. From the verdant north to its mountainous core and sand-duned south, the scenery is as diverse as it is breathtaking.
While well-known among sun worshippers for its gorgeous beachers, Gran Canaria is also a playground for walkers. The landscape offers some stunning hikes, providing the opportunity to enjoy a lesser-known side to the island.
But, if rest and relaxation are the order of the day, enjoy a stay at the Lopesan Villa del Conde Resort and Thalasso, located in the upmarket Meloneras area of the island. The hotel is home to a Thalasso spa (inspired by the healing properties of the sea) and includes a hydrotherapy pool, a herbal steam bath and gravity pool with sound therapy, ice fountain, a sauna and Kneipp reflexology pool.
Kenya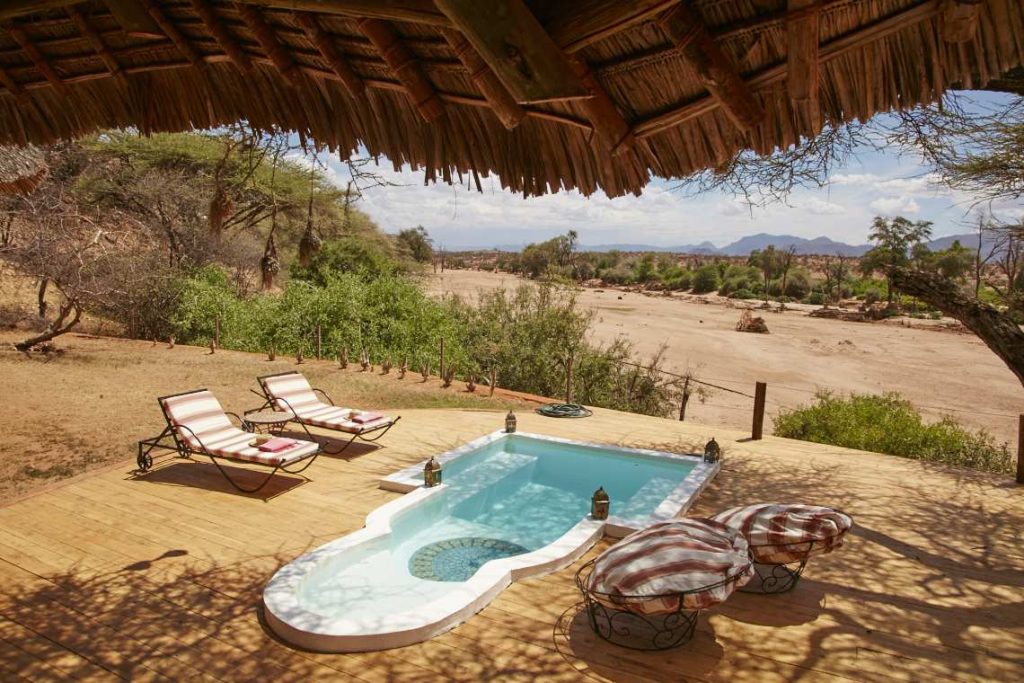 A favourite of Liz's, Kenya is a stunning place to visit in winter. The country reaches its peak temperatures in February in Kenya's high season. This is also when accommodation is more likely to be filled up.
For true luxury, head to Sasaab Lodge in the north of the country. This secluded lodge looks out over the African savannah and offers stunning views of the Ewaso Ng'iro river. You may even spot elephants coming to frolic and play in the water!
Lower rainfall at this time of year makes a safari truly unforgettable because animals are more likely to congregate around watering holes. You'll have a good chance of spotting an abundance of wildlife.
With hot, balmy days, retreating to the coastline is also a dreamy way to spend your time in Kenya. For a beautiful all-inclusive stay, the Baobab Beach Resort and Spa at Diani Beach in Mombasa offers a luxurious retreat, with pure white sands on your doorstep.
Make the most of this time in February. Come March, the annual rains appear causing floods across the country and limiting wildlife visibility. That being said, there are deals to be had at this time of year and, if the rainy season is a little late in arriving, you could be lucky.
Lanzarote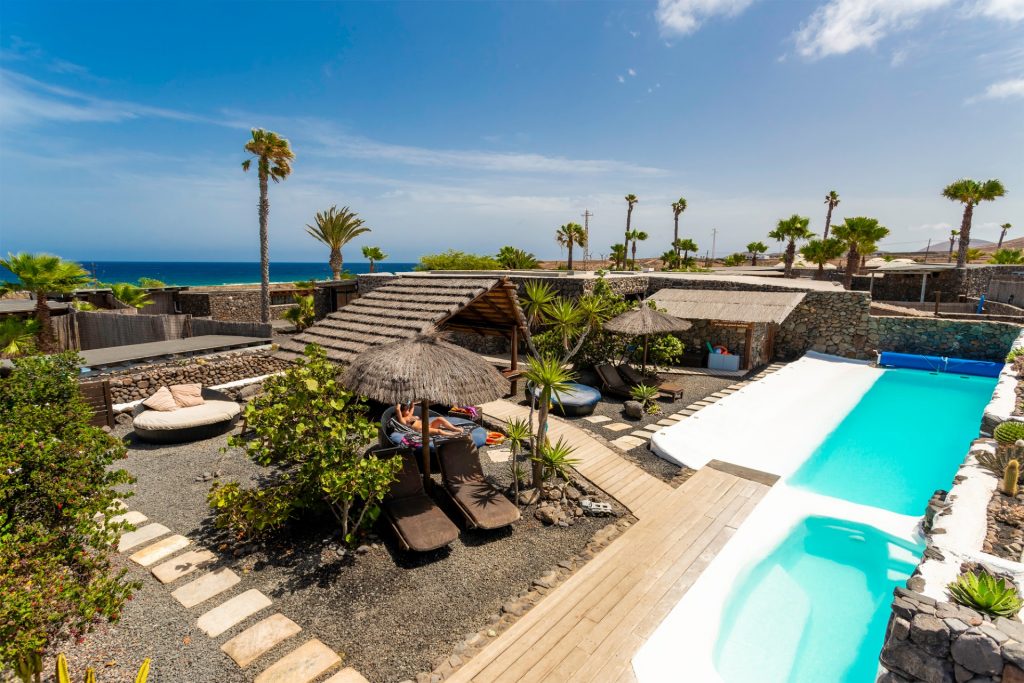 Lanzarote is perhaps one of the chicest Canary Islands as it offers a quieter sort of luxury compared to the likes of Tenerife and Gran Canaria. Think more eco-friendly retreats, activity breaks and wine holidays.
The buildings in Lanzarote are almost exclusively white-washed and low – all set against a landscape of volcanoes, azure waters and crater-like vineyards.
In the winter months Lanzarote can be windy, so although the sun may be shining, the air feels fresh and cool enough to enjoy hiking, cycling, surfing or wine swilling!
For a truly low-key boutique experience, book into the self-catered eco-village Finca de Arrieta. With a range of accommodation on offer, from cool Mongolian yurts to stylish cottages, and a spacious farmhouse that sleeps six, there's something for everyone seeking a low-impact holiday. Set in succulent gardens and powered by solar panels and wind tubines, it's an off-grid haven.
Self-sufficiency extends to the food you'll enjoy too because you can collect eggs, and pick onions, tomatoes and potatoes (when in season). Make your own alfresco lunch in one of the open-air kitchens.
Sri Lanka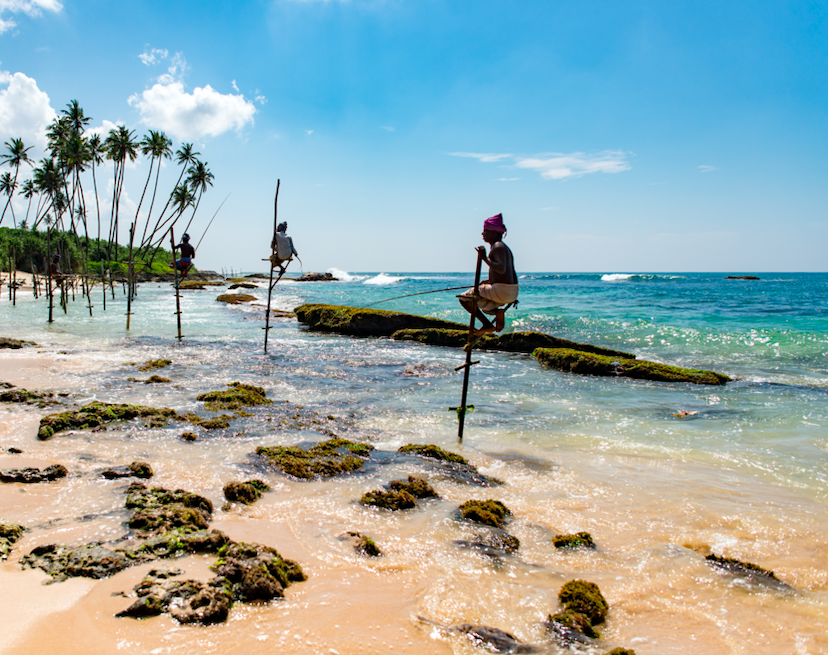 Sri Lanka – an island of verdant jungles, honeyed shores and rich heritage – is an ideal spot for a winter sun holiday.
Head to the south coast for a soulful adventure – Kumu Beach in Balapitiya is a stunning boutique hotel that offers a contemporary slice of paradise. Here you'll enjoy fresh seafood platters, swims in an infinity pool and snoozes in an ocean-facing day bed.
If you fancy a little more activity, Sri Lanka has to be one of the top places to see wildlife. Uda Walawe National Park is a must-see, with a wealth of native animals. Alongside herds of elephants, you'll encounter wild buffalo, mongoose, monitor lizards and perhaps, if you're lucky, even a leopard.
Read our trip of a lifetime to Sri Lanka
Tenerife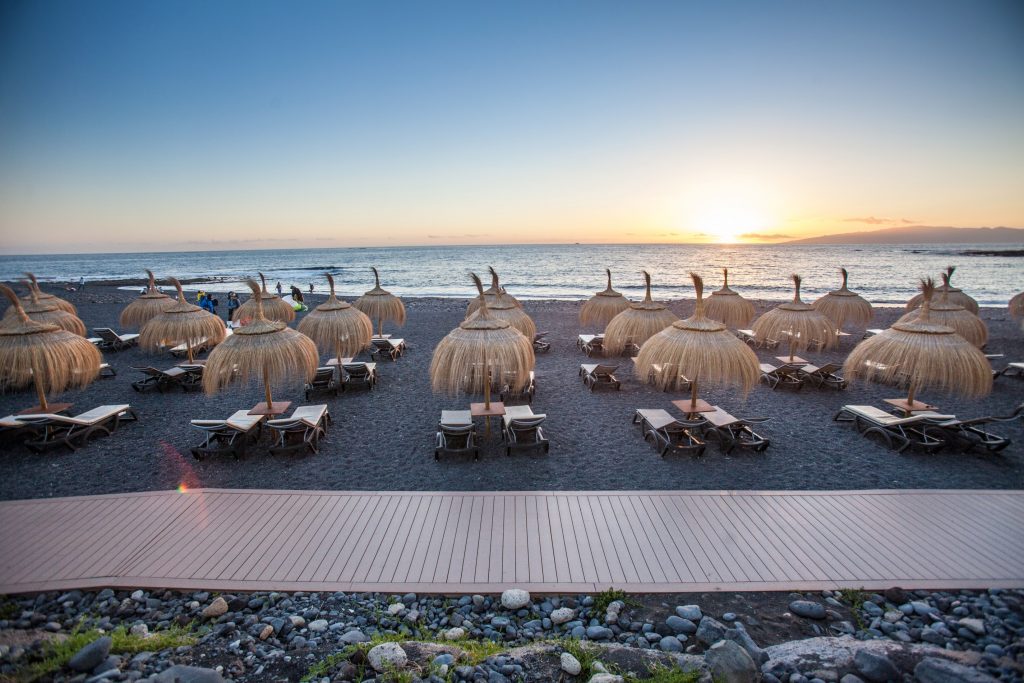 Tenerife is the largest and most populated of the eight main Canary Islands and is known affectionately as the 'Isla de la Eterna Primavera' ('The Island of Eternal Spring'). It has an international reputation for year-round sunshine and, thanks to its consistent climate, sees five million sun-seekers every year.
Avoid the hustle and bustle of sun-worshopping tourists by heading to the south of the island. Here you'll find the new five-star, adults-only Royal Hideaway Corales Beach beside the upmarket coastal town of Costa Adeje. The rooms and restaurants face the coast, overlooking the site's many green spaces and pools. The Atlantic Ocean provides a mesmerising backdrop.
Plus, there's plenty of activities to keep you busy. Discover volcano hiking, surfing, driving, vineyard touring, stargazing, kite-surfing, paragliding, tennis and cycling.
Read more articles like this