Wild swimming and its benefits
Wild swimming – the act of braving a swim in the great outdoors – is a wonderful way to get out of the chlorinated and overcrowded confines of your local indoor poor and into the fresh air.
Dive into natural pools and rivers and you'll get to take in the glorious scenery and enjoy a raft of health benefits too.
Wild swimming – the original cold water therapy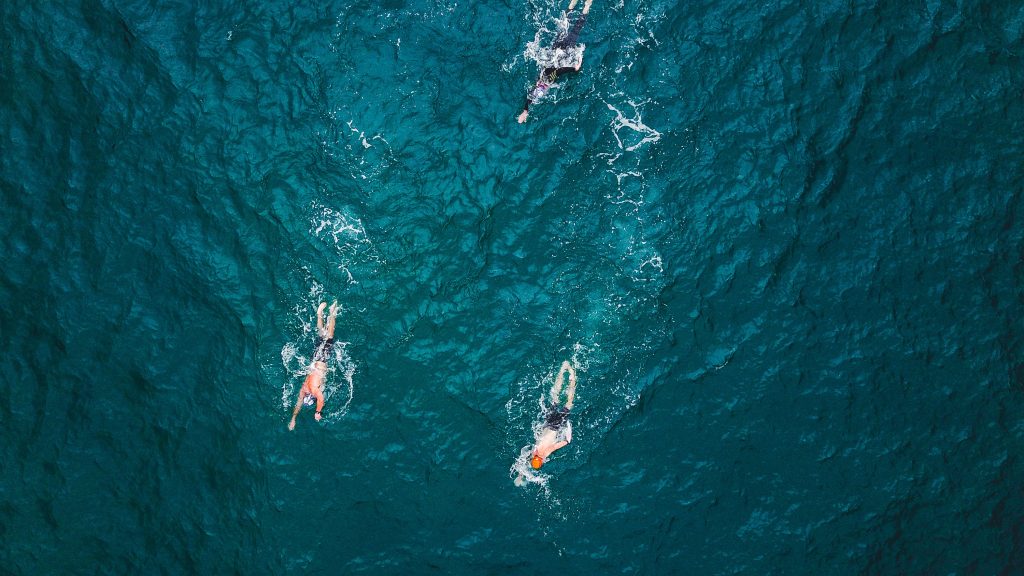 One of the most notable advantages of wild swimming comes from being immersed in a large quantity of very cold water. This increases our white blood cell count and simultaneously stimulates the lymphatic system and boosts blood circulation.
Cold water therapy, as it's known, causes blood to flow away from the skin's surface towards the organs as a means of conserving body heat. This process in turn boosts circulation, flushes out waste matter and delivers fresh, nutrient-filled blood to both brain and vital organs.
Many health spas offer super-expensive coldwater dips, baths and even cryo-freezing body therapies – but there are plenty of outdoor cold pools to plunge into for free.
Swim for better bone health
A scientific study proved that a 24-week high-intensity aquatic exercise programme was effective at reducing bone resorption and promoting bone formation. These are crucial for the prevention and management of osteoporosis.
Given that 30% of postmenopausal women in the US and Europe will develop this crippling bone disease, swimming appears to be an excellent way to bolster bone health.
This is significant, as previously it was thought that only weight-bearing exercise was beneficial.
Wild swimming for fitness
Many different techniques and swimming styles help tone up muscle. In terms of strokes, butterfly comes up trumps, burning around 450 calories per 30 minutes of swimming. For something a little less strenuous, front crawl burns 300 calories on average.
Other highly recommended exercises in water include resistance training (walk or run through the water with your back straight and head facing forwards) and the more familiar practice of treading water. Continually moving your arms and legs in a circular motion is especially good for breaking up repetitive lengths and does wonders for toning stomach muscles, too.
Swimming professionals advise splitting a routine into segments, incorporating rest periods and a variety of strokes.
The great thing about swimming is that your heart rate stays higher for longer compared to land-based exercises. This means that extended breaks between lengths don't mean you're working out any less.
Experts advise each swimming session to be at least 30 minutes long to begin with, gradually building up over time as your fitness improves.
Swim to boost mental health
Swimming has also been shown to enhance psychological health. A systematic review found that two 45-minute exercise sessions a week can significantly improve the wellbeing of older people.
Meanwhile, a meta-analysis of 35 studies has shown that good psychological wellbeing is associated with an 18% reduction in premature death.
Top UK spots for wild swimming
*Remember that wild swimming is always at your own risk.
Read more like this