Luxury pampering with spectacular views at The Fairmont Royal Palm
Personal trainer and travel writer, Grace Turner, shares her review of The Fairmont Royal Palm in Morocco.
The Fairmont Royal Palm – a review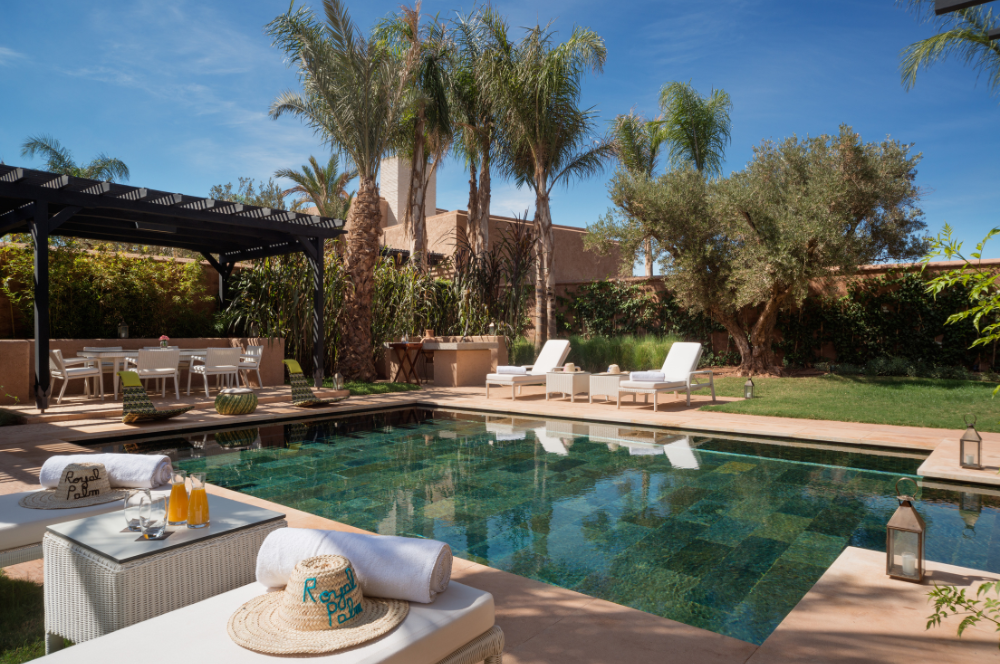 The Fairmont's spa facilities are what first caught my eye. As a personal trainer, I often book a hotel based on the quality of the gym. Here at the Fairmont, the facilities are something I could've only dreamt of.
There's no worry about struggling through a random circuit session created with an old set of dumbbells, a treadmill and a slightly deflated yoga ball. Instead, I'm like a kid in a candy store…
Let's get physical
The gym facilities at The Fairmont are extensive. There are two weight rooms with a full rack of dumbbells and an array of strengthening machines. Next door, you'll find the yoga studio. This space overlooks a pool and is where daily Pilates, core and yoga classes take place.
For days when something more energetic is in order, you'll find a cardio room upstairs full of the usual suspects – treadmills, ellipticals, bikes and rowers. There's also a full-size squash court – the first I've encountered in a hotel.
Outside there are four clay tennis courts which, on one particularly hot July morning, I decide to head to for a class. As I approach the court, a man dressed in full sweatbands and all, has finished his session, dripping with sweat. This is serious stuff!
I stand nervously waiting to tell coach Mehdi to go easy on me, worried that he might be disheartened to have to teach a beginner, but how wrong I was. A welcoming smile puts me at ease immediately.
After a bit of digging, I'm thrilled to learn that, in his prime, Medhi was ranked Number 3 in the World Junior stage. He also played doubles at Wimbledon against Andy Murray. A unique lesson for me indeed!
We go through the basics and, by the end of the session, Medhi jokes that I'll be in the Wimbledon Final next year. No matter your ability, I highly recommend a class with Medhi during a trip to the Fairmont.
Time to eat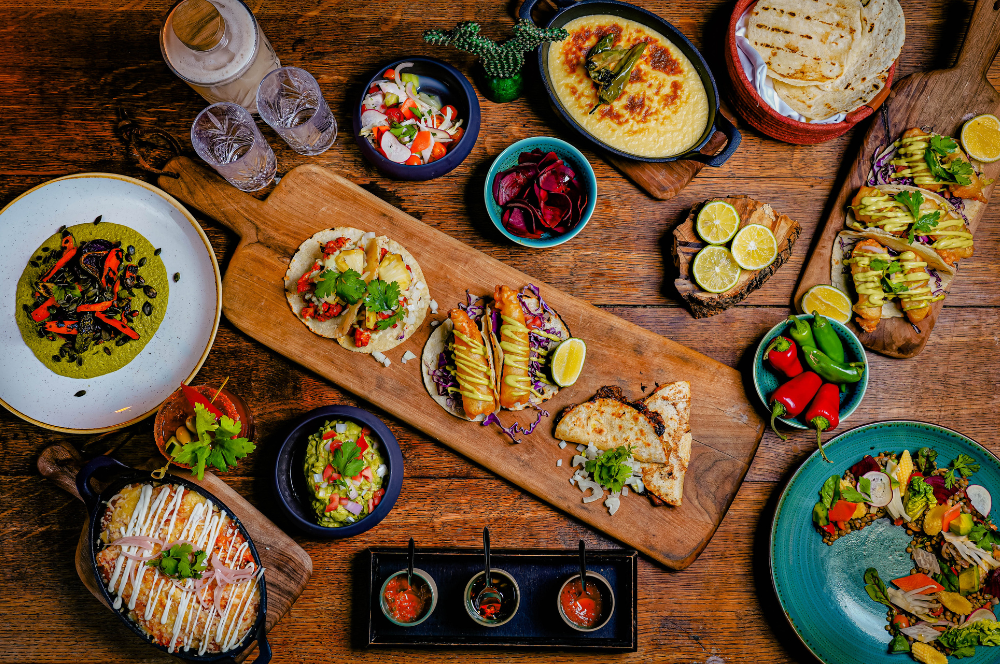 After working up an appetite out on the courts, the breakfast buffet calls!
The buffet at The Fairmont includes the usual selection of local and continental options you get at most hotels, but with the extra touch made to highlight healthy options like juices and omelettes. You just have to bypass the massive table of cakes to get to them!
There were plenty of tempting wellbeing delights to enjoy throughout the hotel's four impressive à la carte retaurants too. My pick? It has to be the stunning array of salads, fresh fish and sushi.
Retreat to the spa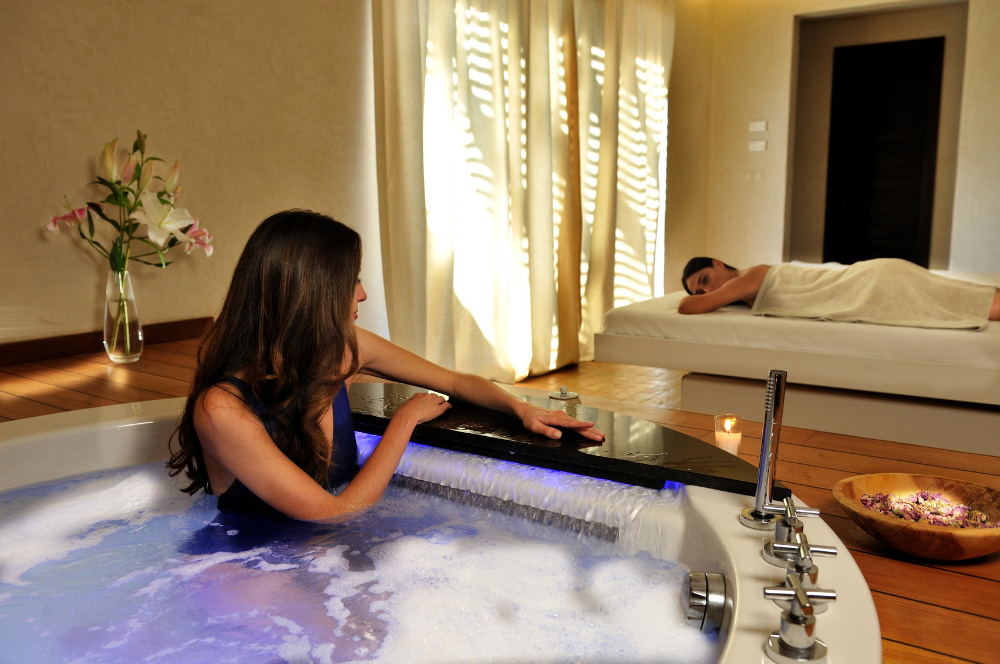 I was excited to relax in the spa facilities following the morning's exertions. Padding over a wooden walkway, I find my way to the spa reception where I'm greeted by calming music and the unmistakeable scent of rose water. Here in the spa, there's an indoor pool (one of four I've found at the hotel), a sauna and a number of treatment rooms.
I treat myself to a 90-minute Hammam Dada treatment with Ikbar, with the extensive seven-step treatment proving to be both relaxing and invigorating. I was left with the softest skin for weeks afterwards.
Ikbar told me that locals can do a Hammam weekly, which explained her glowing complexion. Afterwards, I lounge by the pool and enjoy some post-treatment refuel – a plate of delicate homemade sweet treats and a pot of Moroccan mint tea. Pure bliss!
There is so much to explore at this hotel. The 18-hole golf course covers 75 hectares, with the Wadi river running through it. Staff with golf buggies take you anywhere you want on the site, but the real treat is the view of the Atlas Mountains surrounding you. At certain times of the year, you can be sitting by the pool looking up at the snow-topped peaks.
If you're looking for a relatively short flight from the UK (approx 3.5 hours) with some guaranteed warmth around 10 months of the year, The Fairmont Royal Palm is a must.
Read more from our travel writers