Ethical chocolate: 6 of the best brands
A little bit of what you fancy does you good, especially when it comes to chocolate. It's also far more rewarding when you're buying a high-quality product from a trusted, ethical chocolate brand.
Chantal Coady, founder of Rococo Chocolates, explains that, when it comes to finding the most ethical chocolate, information is key.
"Think of it as if you were buying a bottle of decent wine," she says. "Who made it, where are the beans from, what variety of beans, what has been added, is it organic?
"You can't get a really good bar of chocolate for £1. I would expect to pay more like £5."
Spending a little more on good chocolate pays off in terms of quality and provenance and will also provide an incentive not to eat it all in one go!
Read on to discover six of our favourite ethical chocolate brands.
Forever Cacao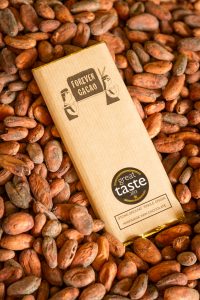 Looking for a dairy-free ethical chocolate brand? The raw cacao bars by Forever Cacao are just this. They're also free from refined sugars.
Forever Cacao sources beans from three villages in Peru, where a group of indigenous Ashaninka families ferment and dry the beans. The beans are then shipped to Wales and mixed with coconut sugar before being tempered, moulded and wrapped.
Processing the unroasted cacao at low temperatures maintains its nutritional benefits and a higher level of antioxidants without compromising on flavour.
The 55% Coconut Milk bar contains only cacao beans, organic coconut sugar, coconut milk powder and cacao butter. Prefer something less sweet? Opt for Forever Cacao's 65% Lucuma bar. This doesn't have the coconutty kick and, considering its 65% strength, isn't at all bitter.
Find out more about Forever Cacao
Willie's Cacao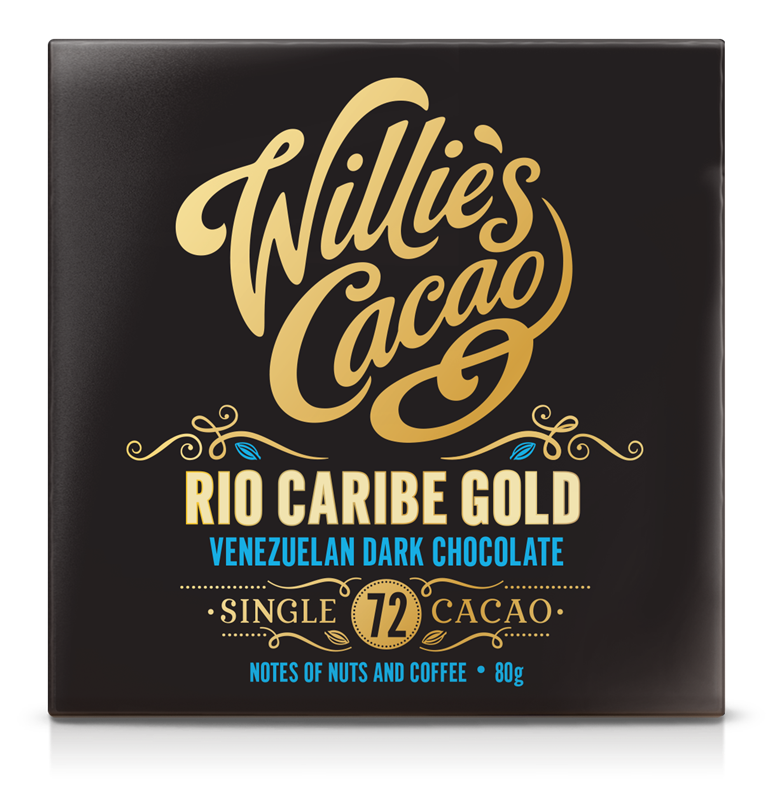 Founded by Willie Harcourt-Cooze, Willie's ethically-sourced cacao is 'direct trade' which means the beans are bought directly from farmers. In doing so, the farmers are paid considerably more than world cocoa prices.
We love the gorgeous Golden Cacao Pods that come filled with Passion Fruit Caramel Milk Chocolate Pearls and make a fun alternative to an Easter egg. The passionfruit caramel filling is refreshingly fruity and comes bursting out of the Single Estate Rio Caribe Milk Chocolate shell.
Another favourite are the Cacao Praline Truffles. These have a deep, rich, nutty flavour and amazingly smooth texture with a lift of sea salt. They come in a beautifully decorated round box and make a perfect gift.
Find out more about Willie's Cacao
Coco Chocolatier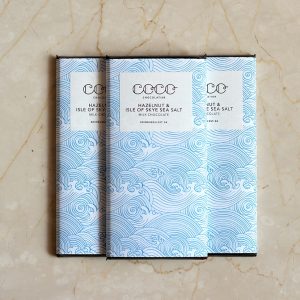 Coco Chocolatier's small team is based in Edinburgh, where they make small-batch chocolate in amazing flavours.
Independent artists design the wrappers of each bar, giving the brand extra flair.
We love Coco's old fashioned Rhubarb and Ginger bar along with Coco's Isle of Sky Sea Salt Dark Chocolate bar.
Pump Street Bakery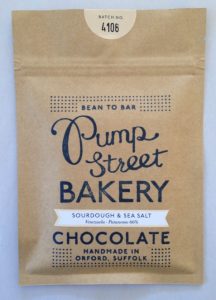 Pump Street Bakery's chocolate is perfect for something a little more unusual. As the name suggests, chocolate wasn't the business's original venture. Father and daughter team Chris and Joanna Brennan founded Pump Street Bakery in Orford on the Suffolk coast before branching out into chocolate.
Pump Street's Sourdough & Sea Salt 66% chocolate combines their two specialities. The bakery's own sourdough breadcrumbs are blended through 66% dark chocolate with Maldon sea salt to give the bar a malty, almost savoury flavour with an appetising crunchy texture.
The Brennans roast the cocoa beans in their bread ovens to make small batches of 'bean to bar' chocolate.
Each bar is single origin so uses solely fairly-traded beans sourced from Ecuador, Madagascar, Grenada, Honduras or Jamaica.
Another of our bread-based favourites is Pump Street's award-winning Rye Crumb, Milk & Sea Salt 60% chocolate, which has a toasty, nutty flavour from the rye grains.
Find out more about Pump Street Bakery
Montezuma's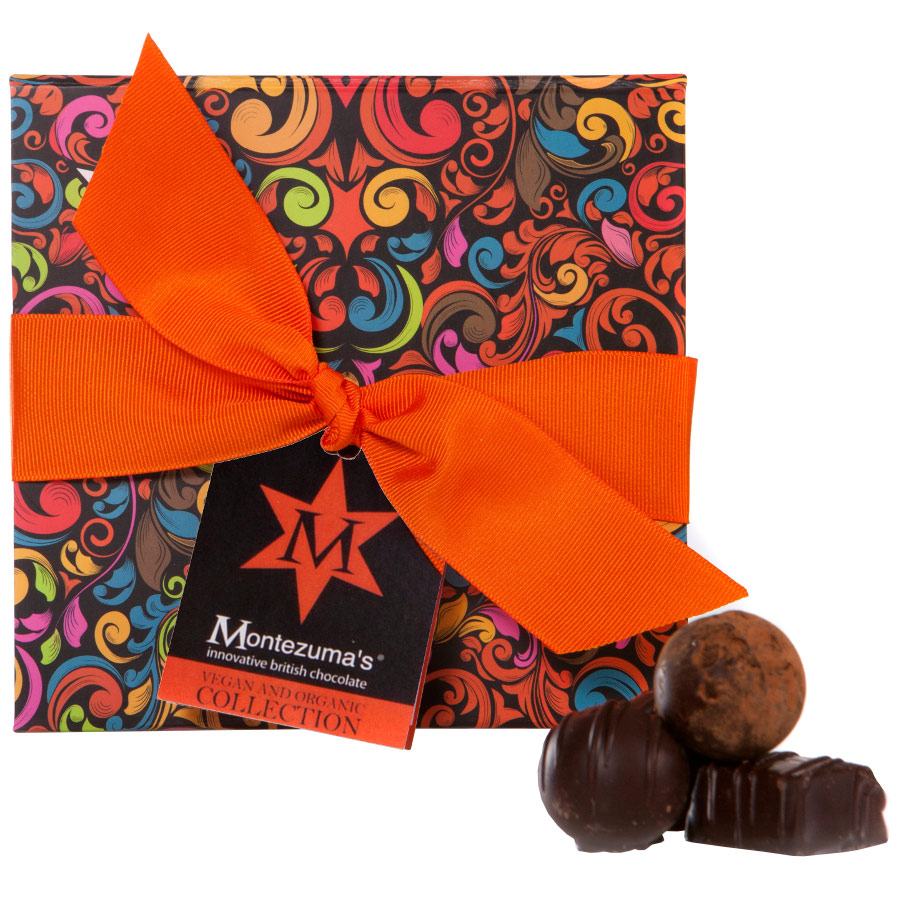 All of the products from Montezuma's are manufactured in its West Sussex factory, where the brand is constantly developing new products from cocoa that's traded fairly.
Montezuma's has six chocolate shops across the south east. Its product-testing kitchen works quickly in response to feedback and ideas from customers and staff. In fact, it's likely that a new product in one of its stores may only have been developed the week before.
Montezuma's even has its own chocolate club, where over half a kilo of white, milk and dark chocolate is posted to each member every month.
Find out more about Montezuma's
Rococo Chocolates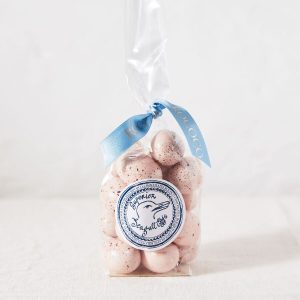 Founder Chantal Coady has worked with chocolate since holding a Saturday job in the chocolate department of Harrods. She opened her first branch of Rococo Chocolates on the Kings Road in Chelsea in 1983 and now runs a thriving business.
Rococo Chocolates stock an amazing selection of bars, gift boxes and hand-painted chocolate gifts that are created using the finest ingredients.
Our favourite is the Rose Organic Dark Chocolate bar. Reminiscent of Turkish Delight, this bar is beautifully wrapped and combines 65% organic dark chocolate with organic rose essential oil.