Best wellbeing gifts for Father's Day
Looking for inspiration for the number one man in your life? We've rounded up our pick of the best wellbeing gifts for Father's Day.
The best wellbeing gifts for Father's Day
Seasonal red wine from Peckham Cellars
We just love the fabulous selection of seasonal red wines from Peckham Cellars. Specifically chosen to compliment the warmer weather, these reds are a lighter and juicy selection and are sure to go down a treat.
Not only are Peckham Cellar's large selection of organic and natural wines delicious, the brand also ensures that for every delivery a tree is planted to help offset its impact. The perfect gift this Father's Day!
Natural gifts made from Scottish seaweed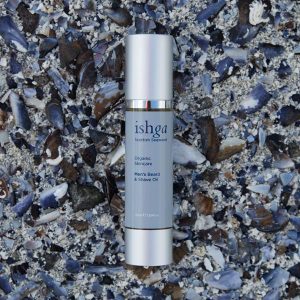 Award-winning organic skincare brand ishga has an excellent men's range of wellbeing gifts, perfect for Father's Day.
The brand's star ingredient, Scottish seaweed, is hand-harvested from the rugged Hebridean coast and combined with local spring water to unlock more than 86 vitamins and minerals, making it vegan as well as sustainable. Learn more about the brand with our behind-the-scenes interview with ishga.
The Men's Marine Set is a great option for anyone whose washbag needs a bit of upscaling. Featuring an exfoliating face wash, marine cream and shave oil, it has all the essentials. A full-size version of the luxurious Men's Beard and Shave Oil makes a great gift on its own too.
Enjoy 15% discount across your entire order with the code LIZLOVES at checkout.
Chocolate from Firetree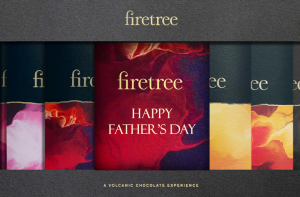 Does your dad have a sweet tooth? Give chocolate with a wellbeing twist with the treats from Firetree.
Firetree creates its blends of chocolate from cocoa trees grown in volcanic soil on the remote islands of the southern Pacific and Oceania.
The brand has sustainability and ethical practice at its heart. Firetree deals with cocoa farmers directly, paying a substantial premium above the market rate. This means farmers can commit to high agricultural standards.
Our pick? We love the Firetree Father's Day gift box. It features six stunning flavours, ranging from 69% to 84% cocoa. Plus, enjoy 10% off your order with the code LIZLOVES.
Premium olive oil
Is your dad a whizz in the kitchen? Olive oil is a must for any foodie. Made up primarily of heart-friendly monounsaturated fat, olive oil contains less of the pro-inflammatory omega-6 fats found in most other vegetable oils. Extra virgin olive oil is the healthiest and highest-quality olive oil available as the oil is extracted without using high heat or chemical solvents.
Here at Liz Earle Wellbeing we love The Governor Premium Extra Virgin Olive Oil. Producers carefully pick the olives from trees that range from 100 to 500 years old – yes, really! Each bottle is produced naturally without using chemicals and made in small batches for consistently high quality olive oil.
Enjoy 10% off at The Governor Premium Extra Virgin Olive Oil with the code LIZLLOVES at checkout.
Shop The Governor Premium Extra Virgin Olive Oil
Style from KOY Clothing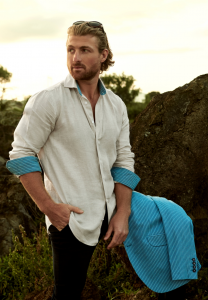 Treat your dad to clothing inspired by Africa. What's more, it's the gift that keeps on giving. KOY Clothing donates over 50% of its profits to sustainable charity projects in Kenya.
We particularly love the linen shirts for fabulous summer style, but the beautiful belts are particularly stunning too. Enjoy 12% off at KOY Clothing with the code LIZLOVES at checkout.
Read more articles like this
Please note, on some occasions, we earn revenue if you click the links and buy the products, but we never allow this to bias our coverage and always honestly review. For more information please read our Affiliate Policy.