Sasaab lodge – our African adventure of a lifetime
Sasaab lodge in Kenya offers a rare chance to connect with the ancient Samburu tribe, watch wildlife close-up and dial down on modern life. Go behind the scenes with Liz and her Wellbeing team on an adventure of a lifetime.
Our arrival in Kenya
After touching down in Kenya, we begin our journey to Sasaab, in the north of the country. To save the near seven-and-a-half-hour drive, we hop on a small connecting flight that offers stunning views over Kenya's vast landscape.
We land in Samburu and receive the warmest welcome by the local Samburu community. Many of the people here work as guides, trackers and wilderness walking companions in the area.
They help us on our way and point us in the right direction for Sasaab. After all the travelling, our eco-lodge is now just a welcome short drive away.
Driving towards Sasaab is a sight to behold. This secluded lodge is nestled into the hillside and looks over the wild savannah and vast Ewaso Ng'iro river.
This snake-like watercourse winds its way through the arid terrain, providing welcome respite for countless animals that come to drink. It also serves as the perfect playground for the herds of wandering elephant who gather to bathe and frolic.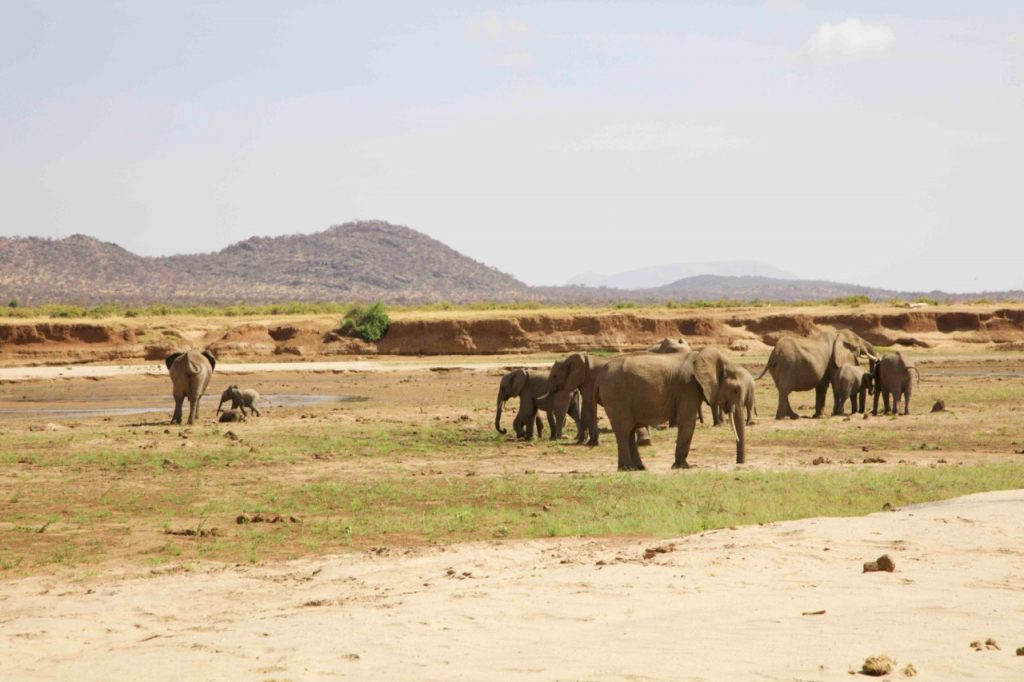 Arriving at Sasaab Lodge
Stepping into the open-plan thatched reception in Sasaab Lodge is a rare and special experience, with stunning views overlooking the open wildnerness and rolling hills of Samburu.
The luxury continues throughout the lodge, and we find a stunning open-air swimming pool built on the hillside. A small, but delightful spa also offers a space to enjoy face and body treatments in a secluded setting.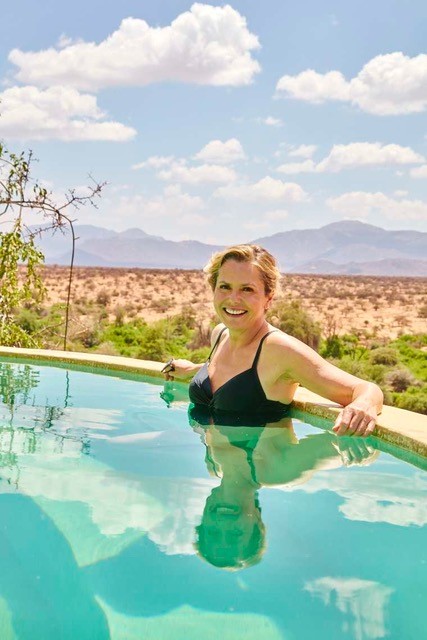 Our bedroom is another experience entirely. Each of Sasaab's nine rooms are light and airy, with an open-plan feel that takes inspiration from Moroccon design.
With luxury at their heart, each room also boasts a generous 100m2 of space, with a stunning open-air bathroom and a private plunge pool.
Going on safari
After a restful evening in Sasaab and taking in the glorious African night sky, we're up early the following day to experience our first safari.
We have hopes of spotting the 'Samburu Special Five'. These animals – much revered by wildlife enthusiasts – include the Beisa oryx, reticulated giraffe, Grevy's zebra, Gerenuk antelope and Somali ostrich.
Once the wildlife watching is done, it's time to head for a shady riverbank spot where a bush breakfast is swiftly set up.
Delicious homemade granola, fresh Kenyan mangoes, papaya and baby bananas are on offer. Pancakes and even a bacon and egg fry-up are cooked over a portable gas stove from the back of the vehicle.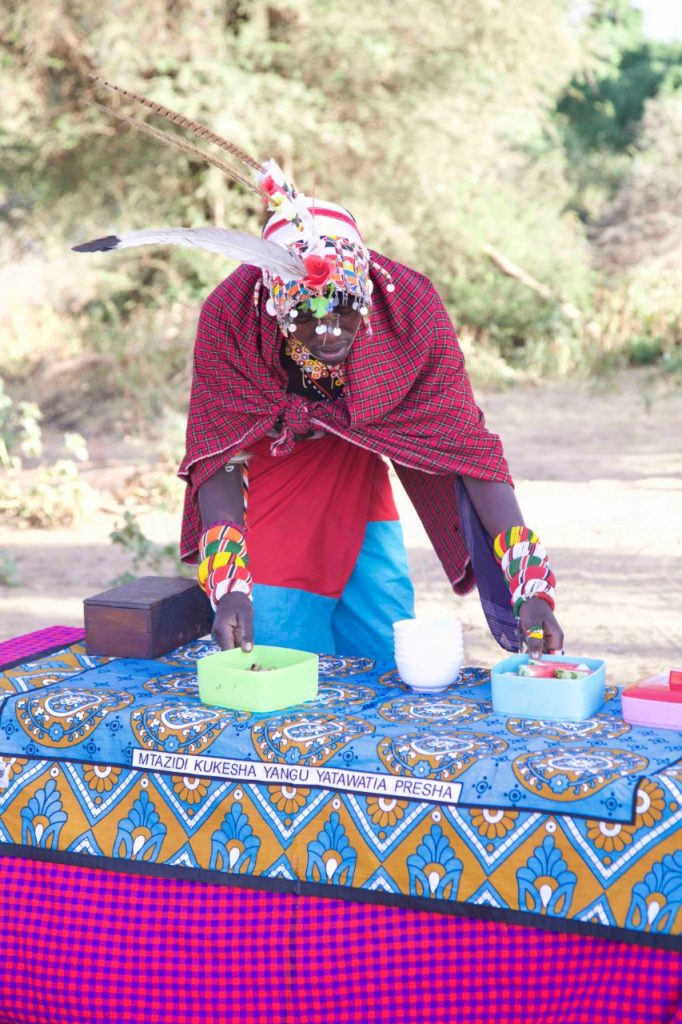 The rest of the day is spent relaxing by the pool, before we get ready for the final phase of our adventure.
A magical evening in Kenya
By late afternoon, as the intense heat begins to leave the sun, we're greeted by our taxi ride – a camel safari!
We set off from Sasaab Lodge along the ridge to enjoy sunset drinks and snacks (famously known as 'bitings').
We were accompanied by several Samburu warriors and camel-herders. It took half an hour or so of the slow, rhythmic camel's pace to reach the fabulous panoramic viewpoint known as 'Sundowner Rock'.
After a short climb, the warriors set out a feast of snacks and sausages cooked over a small fire, as chilled drinks are served from the cool box.
The Samburu is a sub-tribe of the better-known Maasai people. They're seminomadic pastoralists who live in small stick-and-mud huts, spending their days mostly herding cattle, sheep, goats and camels.
The Samburu are renowned as a friendly, colourful community. This seems especially true of the young warrior-class menfolk. They dress in patterned red cloths wrapped around their waists, adorned with brightly beaded necklaces, bracelets and anklets.
Dancing is very important in Samburu culture and consists of the men forming circles and jumping high. They also dance round in a conga-like circle with their heads nodding backwards and forwards to the rhythm of their chanting.
It was a special experience to witness, and before too long, it was time for another stunning spectacle – the sunset.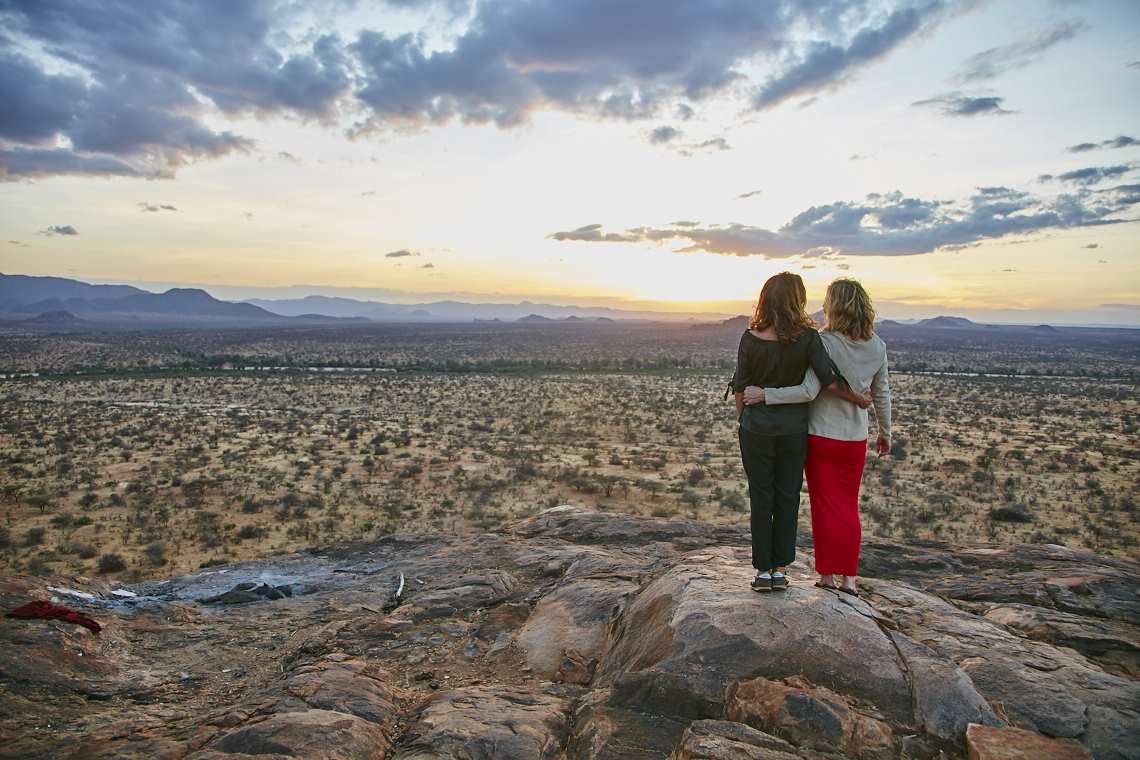 The top of the rock offered an extraordinary 360-degree panoramic view of the sunset. With not another person, building, car or plane in sight, was a magical experience.
Find out more about Sasaab Lodge
Love travel? Read more like this: